Frist Fridays Concert Series Planned May – July
NASHVILLE, TN — Frist Fridays, the Frist Center's popular summer concert series, kicks off May 28th, 2010, with musical guests The Dirt Drifters performing live in the Turner Courtyard. Now in its eighth year, the series takes place May through July from 6:00 pm to 9:00 pm on the final Friday of each month. Patrons are invited to enjoy an evening of live music, light snacks and beverages as well as visit the diverse exhibitions on view in the Frist Center's galleries. Frist Fridays takes place rain or shine.
Visitors are encouraged to bring lawn chairs to the events.
"We are pleased that Frist Fridays is one of Nashville's most popular summer traditions, attracting visitors of all ages from Middle Tennessee and beyond," said Frist Center Executive Director Dr. Susan H. Edwards. "Over the years, so many people have told us that Frist Fridays introduced them to our institution and to our galleries, and it is tremendously important for us to continue this series on the last Fridays of May, June and July. We love being a location where art and music converge in such spectacular fashion," she concluded.
Frist Fridays Line Up
May 28, 2010 – Dirt Drifters  
www.thedirtdrifters.com
High-energy country rockers The Dirt Drifters roll into town to rock the Frist Fridays' stage with some "dirt, distortion and steel guitars." With a Warner Bros record deal under  the proverbial belt and their debut album near completion, this Nashville-based six-piece band brings the vintage feel of an honest rock band coupled with blue-collar country sound.

June 25, 2010 – Anthony David
www.anthonydavidmusic.com
Grammy nominated neo soul singer/songwriter Anthony David creates urban tunes inspired by the human experience. Raised in Savannah, Georgia, this artist's immaculate blend of blues, R&B, and hip-hop creates a distinct sound that breaks open a new dimension of soul music.

July 30, 2010 – The Breakfast Club
www.thebreakfastclub.com
 The Breakfast Club continues to be the most requested and widely marketable 80s tribute band in the Eastern United States. To date, The Breakfast Club has performed for rock and movie stars, some of America's top corporations and almost three million amazing fans all singing along to familiar tunes such as "Beat It," "Tainted Love," "Summer of '69," "Footloose," "Jessie's Girl" and MORE!
Admission
Admission to Frist Fridays is free for Frist Center members and to visitors 18 years and younger. General adult admission for non-members is $10.00 and $7.00 for seniors, military and college students with ID. This year, Frist Fridays will offer a special selection of economically-priced snack food items available in the Frist Center Café.  The selections will vary for each event and will include such items as chicken wings, pizza, corn dogs and soft pretzels and will range in price from $2.50 to $4.50. 
Event Sponsors
Fifth Third Bank returns to Frist Fridays as a Supporting Sponsor for the 2010 season; The Nashville Scene and Lightning 100 are the event's Media Sponsors.
About the Frist Center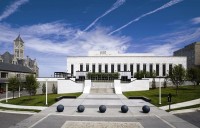 Accredited by the American Association of Museums, the Frist Center for the Visual Arts, located at 919 Broadway in downtown Nashville, TN, is an art exhibition center dedicated to presenting the finest visual art from local, regional, U.S. and international sources in a program of changing exhibitions. The Frist Center's Martin ArtQuest Gallery features interactive stations relating to Frist Center exhibitions. Gallery admission to the Frist Center is free for visitors 18 and younger and to Frist Center members. Frist Center admission is $10.00 for adults and $7.00 for seniors, military and college students with ID. College students are admitted free Thursday and Friday evenings (with the exception of 2010 Frist Fridays), 5:00 pm – 9:00 pm.