Sinkhole Repairs Complete at Mile Marker 127 near Coffee County Line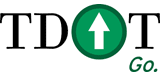 Chattanooga, TN – I-24 East at mile marker 127 in Grundy County near the Coffee County Line is now open to traffic. The roadway reopened at approximately 6:00 am CT Saturday, May 22nd. I-24 had been closed for several days as a result of a massive sinkhole that developed suddenly on the morning of Tuesday, May 18th. «Read the rest of this article»

The Clarksville Greyhound station is back in operation from the flood.  Our computers were destoyed by the water and we can only do manual tickets for cash only.  All buses are arriving and departing as scheduled on a daily basis. 
We would like to thank the City of Clarksville and the police department for the great help they gave us during the flood.  Also thanks to all the people who brought food while we were cleaning and everyone who offered their services.
Moving is a pain, we are your pain reliever.
Tennessee Commissioner of Labor & Workforce Development James Neeley announced today Tennessee's unemployment rate for April was 10.5 percent, down one-tenth of a percentage point from the March rate of 10.6 percent.  The April rate last year was 10.5 percent.  The national unemployment rate for April 2010 was 9.9 percent, up from the March rate of 9.7 percent.
"The unemployment rate fell a tenth of a percentage point from last month and is the same as a year ago," reported Labor Commissioner James Neeley.  "The good news in this monthly report is that employment growth was very strong.  The unemployment rate stayed about the same because of a substantial increase in the number of people reentering the labor force."  «Read the rest of this article»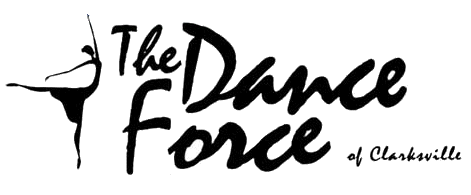 The Dance Force of Clarksville's 25th annual Spring Production of "Legendary" A Quarter Century of Dance Excellence. 
The show will be held at Austin Peay State University Mass Communication Building on Thursday, May 27th – Sunday, May 30th.  Tickets are available at the door for $10.00.  «Read the rest of this article»
Agency Urges Return of Disaster Loan Applications
ATLANTA, GA – More than $1 million in U. S. Small Business Administration Disaster Assistance Loans have been approved for disaster victims in Tennessee as a result of damages caused by severe storms flooding, high-winds and tornadoes that began on April 30th.
"Currently, 35 disaster loans have been approved in the amount of $1,451,800 for affected victims," said Frank Skaggs, director of SBA Field Operations Center East. "We are pleased to be able to get these loans approved so the residents and businesses of Tennessee can start rebuilding and begin resuming their normal lives."
Victims are urged to register with FEMA by calling 800-621-FEMA (3362), TTY 800-462-7585 for people with speech or hearing disabilities. "If you were issued an SBA loan application, complete and return the application to the SBA before the July 6th deadline even if you don't want a loan." If the SBA is not able to approve a home loan, you may be referred to FEMA for possible grant assistance. "I encourage anyone who has not completed their disaster loan application to meet with one of the Customer Service Representatives at any of the Centers located throughout the disaster area for one-on-one assistance," Skaggs added. «Read the rest of this article»
City of Clarksville Flood Recovery Efforts Still Ongoing
The upper portions of McGregor Park will be open for public use this evening and all weekend. The recovery process is still ongoing, but both safety and health issues have been resolved. The park will remain open from dawn to dusk due to only a portion of the lights being operational. The lower end of McGregor Park and boat dock remained closed due to high water. The City of Clarksville advises all citizens to use extreme caution while visiting these areas.
Both Trice Landing and the portions of the Greenway that had been closed have now re-opened for public use.
For complete details about park closures, please visit us online at www.cityofclarksville.com/parks&rec/ or call (931) 645-7476.
A Flood Relief Benefit Concert will be held at Beachaven Winery this Saturday, May 22nd, 2010 from 4:00 pm – 9:30 pm. The Clarksville Area Chamber of Commerce has organized the benefit concert to assist the businesses and employees of businesses affected by the recent flood. The concert is free and open to the public, however donations are welcome. «Read the rest of this article»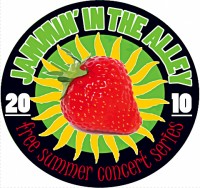 The City of Clarksville Department of Parks & Recreation kicked off the 2010 Jammin' in the Alley Concert Series last night with a concert by McAllister's Crossroads. The band consists of Donald Greene- Vocals, Guitar; Randy Suggs- Vocals, Drums; Jim Meek- Vocals, Bass; Matt Jones- Vocals, Guitar; Jason Runyon- Vocals, Guitar.
Around 100 people turned out for the early evening concert, and all age groups were represented in the crowd. The band played a mix of popular tunes from various bands. Their music had the audience dancing, and for the more reserved tapping their hands and feet in time with the beat.
The concert was about half way through when it began to lightly sprinkle which turned into a heavy downpour a short time later. The Parks and Rec Department intended to continue the concert after it stopped raining by drying out the stage with backpack mounted blowers. However when the rain stopped, it resumed even heavier a few minutes later. So the concert was finally called off.
«Read the rest of this article»
By Army Pfc. Christopher McKenna
3rd BCT, 101st Abn. Div. (AASLT), PAO
FOB SALERNO, Afghanistan (May 13th 2010) – Many Soldiers have received Bronze Stars and Army Commendation Medals, but relatively few know the pride that comes with adding the small metal "V" to the ribbon – a device that denotes the award was presented for acts of valor.
On May 12, 11 more Soldiers learned what it felt like to have their courage publicly recognized when they received awards with "V" Devices at a ceremony at Forward Operating Base Salerno, where U.S. Army Lt. Gen. David Rodriguez, commander for International Security Assistance Force Joint Command, was on hand to present awards.
«Read the rest of this article»


Austin Peay State University's baseball team bent but did not break and held on for a 9-7 victory against UT Martin in Ohio Valley Conference action, Friday night, at Raymond C. Hand Park. The second game of the scheduled doubleheader was postponed due to rain and will be played as part of a doubleheader beginning at noon, Saturday.
Austin Peay (26-25, 6-11 OVC) struck first, scoring four runs in the second inning. Five consecutive batters reached base safely with one out with third baseman Cody Hudson and shortstop Reed Harper each posting two-run singles.
Govs senior starter Stephen Huff, making his final career start, held UT Martin in check through the first three innings, striking out six of the first 10 batters he faced, surrendering only a second inning walk. «Read the rest of this article»