A Flood Relief Benefit Concert will be held at Beachaven Winery this Saturday, May 22nd, 2010 from 4:00 pm – 9:30 pm. The Clarksville Area Chamber of Commerce has organized the benefit concert to assist the businesses and employees of businesses affected by the recent flood. The concert is free and open to the public, however donations are welcome.
Clarksville native Tina Brown will be the host for the evening. Ms. Brown has performed at many local venues including Rivers & Spires Festival, Riverfest and Beachaven Winery's own Jazz on the Lawn. The entertainment line-up also includes: Cindy McElroy, Kristie Sibley, Syd Hedrick & the Blues News and Storm. The Tina Brown Band will be the headliner for the evening. Theresa Harrington, Executive Director of the Clarksville-Montgomery County Convention & Visitors Bureau, is so thankful for the overwhelming support of this project. "The entertainers and volunteers who are participating are just glad to help. Of course, we could not do it without Beachaven Winery and their support as well."
Money will be raised through individual donations as well as a percentage of the food and wine sales that evening. Individuals and businesses who qualify for donation money will need to submit an application. Local area businesses who suffered a loss due to the flood can apply. Employees of businesses which were affected by the flooding may also apply.
The relief website, www.clarksvillemontgomerycountyrecovery.com, will have information regarding the application
process and who may qualify for the money. The application will be made available after the benefit concert.
Donations may be made by cash or check. Checks should be payable to ASPIRE Flood Relief. Donations with a credit card will also be possible. If you would like to mail in a donation, please mail your contribution to:
Clarksville Area Chamber of Commerce
ASPIRE Flood Relief
25 Jefferson Street, Suite 300
Clarksville, TN 37040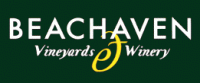 Beachaven Winery is located at 1100 Dunlop Lane in Clarksville. For more information on this or other events please visit www.clarksvillecvb.com. For more information on flood recovery, including how you can participate in the recovery efforts, visit www.clarksvillemontgomerycountyrecovery.com.