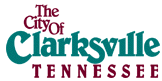 The weekly Clarksville Parks and Recreation Department Recreation Report provides Clarksvillians with a glimpse at the activities and events that are available from the Parks and Recreation Department for them to enjoy together as a family. This weeks highlights include:
Photos from the Movies in the Park (5-21)
Doggie Palooza
Summer Playhouse
Archery
Programs at Burt-Cobb Community Center
Downtown Market
Sunrise Fitness
League Fees Due'
Photos from Movies in the Park (5-21)
The City of Clarksville kicked off the 2010 Movies in the Park Series Saturday with the showing of Dreamwork's Monsters Vs Aliens. Pre-show entertainment included games and challenges including Hula-hoops, the Frozen T-Shirt Contest, and the hilarious Chubby Bunny contest. Rounds were held for both the Children and parents.
Doggie Palooza 2010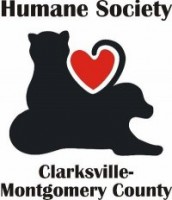 The City of Clarksville along with the Human Society of Clarksville-Montgomery County and Total Canine Care are excited to present the 4th Annual Doggie Palooza.  The event will take place Saturday, May 29th from 1:00 pm to 5:00 pm at the new Bark Park located at Heritage Park.
Bring your 4-legged family members for a day of demonstrations, contest, prizes and more.
This year we will be attempting to set the new record for the "largest dog obedience lesson".  The current Guinness World Record is set at 257 dogs with handlers, so we need your help!  Fee is $10.00 per dog/handler to participate.  Only one handler per dog.  All proceeds benefit the Humane Society of Clarksville.  Registration forms are available at Total Canine Care located at 10 Main Street.
Summer Playhouse Sign Ups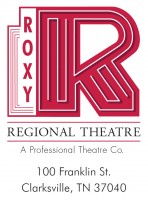 Registration for the six-week Roxy Regional Theatre workshop will begin the week of Monday, May 24th from 2:00 pm – 4:00 pm at the Parks & Recreation Main office.  The cost is $30.00 and open to children ages 10-16. Classes begin June 7th and meet from 1:00 pm – 3:00 pm at the Roxy Theatre Monday thru Thursday.
Archery Class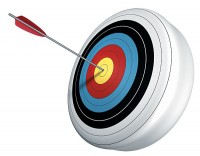 Children ages 10-16 can sign up beginning tomorrow, May 24 for archery class at the Parks & Recreation Main office.  The class will be held from 9:00 am – 11:00 am at Billy Dunlop Park from June 21st to June 25th. The cost is $10.00 per person for the entire week.
Programs at Burt-Cobb
Morning Walkers: 7:00 am – 8:00 am, Monday thru Friday
Afternoon Walkers: 11:00 am – 2:00 pm, Monday thru Friday
Family Night: 5:00 pm – 8:00 pm every Thursday
R&B Step Class: 1:00 pm – 2:00 pm, every Saturday
Community Center ID Cards are required for all programs- cost per card is $5.00 for an entire year!
Downtown Market
Come down to Public Square this Saturday from 8am to 1pm for the Clarksville Downtown Market.  The market will feature fresh, locally grown produce, nursery stock, handmade craft items, and other seasonal commodities.  You can also find baked goods, home décor, seasonal flowers and more!
Movies in the Park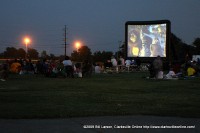 Join us for the our next viewing of Movies in the Park, Saturday June 12th at Heritage Park Soccer fields for the viewing of The Notebook.  Come early to save your spot and enjoy pre-show activities beginning an hour before the movie which begins at dark.  Admission to the movie is free.
Sunrise Fitness at McGregor Park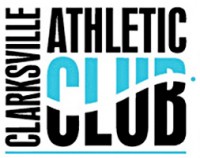 The City of Clarksville Parks and Recreation Department has teamed up with the Clarksville Athletic Club to provide free fitness classes right beside the Cumberland River at McGregor Park.
Sunrise Fitness is a six-week series that began last weekend that features Sunrise Yoga on Saturday mornings coupled with a unique fitness activity such as pilates, zumba, or bootcamp on Wednesday mornings.  Each class meets from 6:00 am – 7:00 am. Each participant needs to bring their own mat.
Final Fees Due May 24th
Tuesday Church Youth League, final fees due :$365.53.
Thursday Women's League, final fees due: $280.68.