Country Super Group Asks Tennesseans to "Show Your Pride" in new Public Service Announcement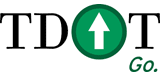 NASHVILLE, TN – If life is a highway, it's a messy one in many parts of Tennessee, so country music super group Rascal Flatts is joining the Tennessee Department of Transportation to ask Tennesseans to do their part to clean it up by adopting a highway.  Rascal Flatts members Gary LeVox, Joe Don Rooney and Jay DeMarcus are featured in a new 30 second public service announcement and on billboards across the state encouraging Tennesseans to "Show Your Pride and Adopt-A-Highway today".  The goal of the campaign is to raise awareness of the volunteer program, encourage more participation and to remind motorists to Stop Litter in Tennessee. 
In the new 30 second PSA, Rascal Flatts guitarist Joe Don Rooney picks up a piece of litter tossed along the side of a roadway and asks, "Think this is no big deal?", as vocalist Gary LeVox remarks, "Think about 12 million pounds of it." «Read the rest of this article»
Begins Limited Manufacturing in Ashland City to Meet Customer Demand
MILWAUKEE, WI  — In the wake of the historic flooding that impacted its Ashland City, TN, facility, A. O. Smith Water Products Company has successfully shifted a significant portion of residential water heater production to its other North American operations.
The company also opened a temporary distribution center in Nashville last week to warehouse and ship residential and commercial water heater orders to its U. S. customers. The distribution center will serve customers until the clean-up of the Ashland City finished goods warehouse is complete. «Read the rest of this article»

NASHVILLE, TN. – Mobile Disaster Recovery Centers will visit nine counties designated for federal assistance in Middle Tennessee between Wednesday, May 26th, and Tuesday, June 1st.  Each mobile center will be in place only for two-and-half days to provide assistance to people affected by the severe storms and flooding that occurred between April 30th and May 18th, 2010. 
The mobile centers' hours of operation are from noon to 7:00 pm on the first day and from 8:00 am to 7:00 pm the next two days. The following Mobile Disaster Recovery Centers will open at noon on the following dates at these locations: «Read the rest of this article»


Austin Peay State University's football team will play Vanderbilt for the first time, Aug. 31, 2013, when the Governors travel to Nashville to face the Commodores in Vanderbilt Stadium for the season opener.
It also will be the first time Austin Peay will play a Southeastern Conference opponent in football.  «Read the rest of this article»

Memphis, TN — Trustees from all 95 counties selected Brenda Radford as the Outstanding Trustee of the Year for the Middle Tennessee Division.  The banquet was held at the Doubletree Hotel in Memphis at the Annual Tennessee County Trustees Conference.
The coveted Outstanding Trustee Award is given in recognition of innovation, community involvement, service to the State of Tennessee, and overall achievement while in Office.  The recipient was selected by ballot and was named according to each Grand Division. «Read the rest of this article»


The Customs House Museum presents Call to Arms, a new exhibit honoring the military men and women of Montgomery County. Focusing on the Civil War through Vietnam, the installation features weapons, badges, and uniforms respective to these eras.
The museum partnered with the Kiwanis Club's Service and Sacrifice committee to produce the display of portraits representing service men and women of Montgomery County. These black and white images framing the uniforms were taken from Faces of Valor: Veterans of Montgomery County. A project of the Kiwanis Club of Clarksville, the original display of portraits was unveiled on November 13th, 2004. The panels can be seen in the restored Montgomery County Court House. A few faces on view in Call to Arms will be featured in an upcoming new edition. «Read the rest of this article»

The Clarksville Parks and Recreation office located at 104 Public Square will be open to the public until 5:30 pm now through Friday, May 28th for pool pass sales.   Remember, pools open this weekend, Saturday, May 29th.  Get your pool pass today!
Pool passes will be available at the Parks and Recreation office during regular operating hours, as well.  Regular operating hours are weekdays, 8:00 am to 4:30 pm.
For complete details about pool pass sales, please visit us online at www.cityofclarksville.com/parks&rec/ or call (931) 645-7476.


JACKSON, TN – Austin Peay State University sophomore second baseman Jon Clinard received second-team All-Ohio Valley Conference honors, the league announced Tuesday night during the 2010 Baseball Championship awards banquet. Freshmen first baseman John Hogan and outfielder Cody Hudson were selected to the league's All-Freshman team. «Read the rest of this article»
National Recreational Water Illness Prevention Week is May 24th-30th, 2010.

Memorial Day marks the unofficial start of swimming season, and is the traditional opening day of many public pools in Tennessee and across the country. While swimming offers numerous health benefits, recreational water can also transmit pathogens that cause illness. The Tennessee Department of Health joins in the sixth annual observance of National Recreational Water Illness Prevention Week May 24th-30th to help make sure residents and visitors have a safe and healthy swimming season. «Read the rest of this article»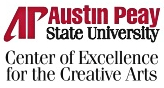 The Center of Excellence for the Creative Arts at Austin Peay State University presented  Poet Malcolm Glass in "Poetry's Biggest Secrets Finally Revealed: A Reading with Commentary" on May 17th 2010. The event was part of their Spring Salon Series.  These once a month artistic interludes feature distinguished local artists and arts organizations, followed by refreshment and good conversation. All Spring Salon Series events are free of charge and no RSVP is necessary.
His reading was lively and entertaining, and involved frequent audience participation. With his gracious permission Clarksville Online is able to offer you video of his reading.
«Read the rest of this article»