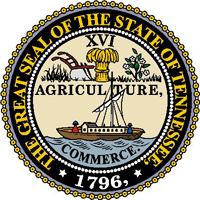 NASHVILLE, TN – Governor Phil Bredesen and Environment and Conservation Commissioner Jim Fyke announced the winners of the 2010 Governor's Environmental Stewardship Awards today.  The 14 winners will be recognized for their achievements and positive impact on the state's natural resources in an awards ceremony to be held in Nashville on June 24th. 
"Tennesseans continue to make tremendous strides to protect and preserve our environment," said Bredesen. "This year's roster of honorees is exemplary. Their efforts are raising the bar while demonstrating environmental stewardship can come from every facet of our communities – from dairy farms and educational institutions to the hospitality and music industries."  «Read the rest of this article»


Karen Pitts has been named coordinator for Career-Technical Education (CTE) in CMCSS. She replaces Biba Kavass, who resigned to relocate.
Pitts has more than a decade in service with CMCSS, with an interlude working with the State Department of Education in the CTE Division.
Clarksville Police Department's 2nd Annual Youth Olympics Opening Ceremony will be June 5th at Northeast High School at 11:00 am. The Olympics" events will take place June 7th – 18th. It is open to all youth and young adults ages 11 – 17. The events will be: Cooking, Judo, Flag Football, Volleyball, Fishing, Bowling, Trivia, Archery, Basketball, Swimming, and Track.
CPD is still taking participant applications for events. Contact Officer Tony Marshall at (931) 320-2793 or Mr. Willie Grimes at (931) 217-9738.
National Fair Housing Alliance Calls on Federal Government to Improve Enforcement Efforts, Broaden Law to Protect Public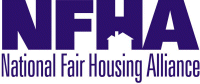 WASHINGTON, DC  — Today, the National Fair Housing Alliance (NFHA) reported that housing discrimination remained at a near historic level in 2009. "A Step in the Right Direction," NFHA's 2010 Fair Housing Trends Report, applauds the Department of Housing and Urban Development (HUD) and the Department of Justice (DOJ) for their recommitment to addressing violations of the federal Fair Housing Act and for directly confronting the discriminatory practices of municipalities that receive federal funds. Yet annual data on fair housing complaints show a continued trend: in 2009 again, 93 private non-profit fair housing organizations, operating on shoestring budgets, processed nearly twice as many complaints as all government agencies tasked with enforcing the federal Fair Housing Act.
"For the second year in a row, the American public reported over 30,000 incidents of housing discrimination," said NFHA President and CEO Shanna L. Smith. "Although this is over a 10% increase in the number of annual reported violations in recent years, it is barely a drop in the bucket compared to the millions of incidents of housing discrimination that we know occur each year. Now, more than ever, as we brace ourselves for impending foreclosures and work to rebuild our communities, we must be vigilant in our fight against fair housing violations." «Read the rest of this article»

The building, like so many homes and businesses in middle Tennessee, was a pale brown from where the floodwaters covered it. Mike Wilson, manager of Austin Peay State University's Geographic Information Systems, stood among the tree limbs and other debris in the Woodlawn community and pulled out his cell phone.
He wasn't making a call. He was filling out a damage assessment of the property and filing it to an electronic server. It took him only a few minutes to complete. For years, the long, drawn-out process of recording the destruction inflicted by a disaster has sometimes taken days or weeks, delaying the time it takes for needed aid to reach an area, but a new cell phone application, developed by the APSU GIS Center and the Oak Ridge National Laboratory, may soon allow emergency responders to document immediately any damage they come across. «Read the rest of this article»
Help Set the New World Record for the "Largest Dog Obedience Lesson"


The City of Clarksville along with the Humane Society of Clarksville-Montgomery County and Total Canine Care are excited to present the 4th Annual Doggie Palooza.  The event will take place Saturday, May 29th from 1:00 pm to 5:00 pm at the new Bark Park located at Heritage Park. «Read the rest of this article»


GREENSBORO, N.C. – Austin Peay State University senior pole vaulters Carrie Burggraf and Molly Bartkiewicz are set to compete in the preliminary round of the NCAA Outdoor Track and Field Championships, Friday, in Greensboro, NC, the NCAA announced Friday. «Read the rest of this article»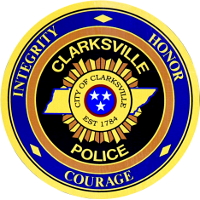 We've had another rash of catalytic converter thefts. Seven vehicles had their catalytic converters cut off from Exits 8 and 11's Park and Rides. 
One of the cars at exit 8 only had one side of the exhaust pipe cut and the catalytic converter still there which might mean they were spooked.
All the vehicles were left at both Park and Rides between 6:00 am and 5:00 pm.   «Read the rest of this article»
By U.S. Pfc. Christopher McKenna
3rd Brigade Combat Team, 101st Airborne Division, Public Affairs
Forward Operating Base Salerno, AFGHANISTAN – May 25th marked a new era chapter in the history of the 3rd Special Troops Battalion, as command of the unit changed hands in a ceremony at Forward Operating Base Gardez, Afghanistan.
U.S. Army Lt. Col. Paul Sarat, outgoing commander of 3rd STB, from Elizabeth, NJ, transferred the battalion command responsibilities to U.S. Army Lt. Col. Walter Smiley, from Oklahoma City, Okla. «Read the rest of this article»
The market this weekend will feature fresh produce including strawberries, asparagus, squash, carrots, cabbage, beets, tomatoes, peas, peppers, green beans, herbs, and much more.
You can also pick up plenty of potting plants and flowers, homemade soaps, delicious homemade baked goods, candles, honey, themed painted gourds, wood workings, stained glass works, stone crosses, cookbooks, and even a recipe or two.
The Downtown Market is open from 8:00 am – 1:00 pm every Saturday from May 15th – October 23rd.
«Read the rest of this article»