Injury risk nearly two times greater without mouth protection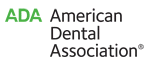 CHICAGO, IL  — If you participate in organized sports or recreational activities, there's always the risk of injury to the mouth, says the American Dental Association (ADA).
In a recent NHL playoff game, a Chicago Blackhawk player was struck in the mouth by a speeding puck. Although wearing a mouthguard, according to news reports, the player lost seven teeth in the incident, which serves as a reminder that acute dental injuries can occur when least expected. «Read the rest of this article»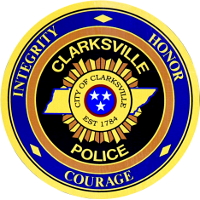 The Clarksville Police Department is asking for the public's assistance in locating DEKAYVIOUS RHYZIYA DUVALL (B/M, DOB: 11-23-89, Given Address: 809 R.S. Bradley Blvd, Clarksville, TN) who has an outstanding aggravated robbery warrant.
On May 24th, 2010, a 21 year old victim arrived at his apartment door when two men walked up behind him holding semi-automatic handguns.  They forced him into his apartment and then took over twelve hundred dollars in property.  Detective Vince Duke was able to determine through his investigation the identity of one of the robbers–DEKAYVIOUS RHYZIYA DUVALL also known as: Decatur or Kane.   
The lead investigator is Detective Vince Duke, (931) 648-0656, ext. 2211 or the TIPSLINE, (931) 645-8477.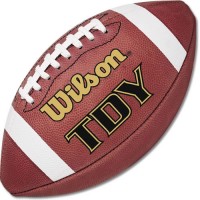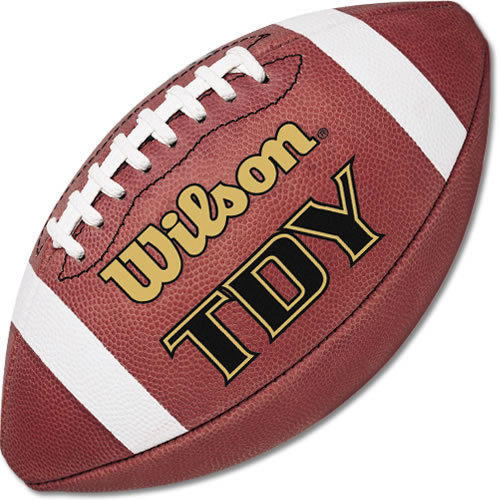 The Clarksville Greyhounds Youth Football League will hold a football skills camp on June 1st – 3rd, 2010. The camp will be held at the Greenwood Grounds Complex, 430 Greenwood Avenue, for ages 5-14. Walk up registration is $45.00.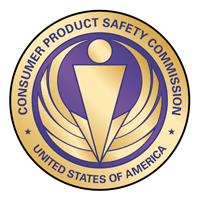 WASHINGTON, DC — The U.S. Consumer Product Safety Commission, in cooperation with the firm named below, today announced a voluntary recall of the following consumer product.
Consumers should stop using recalled products immediately unless otherwise instructed. It is illegal to resell or attempt to resell a recalled consumer product.
«Read the rest of this article»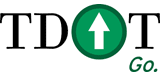 Nashville, TN – In 2008, 13,250 people across the U.S. unbuckled their safety belt and walked away from what could have been a deadly crash.  That's more than 13,000 people who were able to hug their family, talk with friends and live to see another day thanks in part to their safety belt.
Tennessee's Governor's Highway Safety Office is joining hundreds of law enforcement officials, highway safety representatives and safety advocates nationwide to remind motorists that safety belts do save lives during the annual Click It or Ticket education and enforcement campaign.  As part of the campaign, Tennessee's law enforcement agencies are partnering with border states for special nighttime Hands Across the Border safety belt enforcement events to draw attention to the need to wear a safety belt at all times, day and night. «Read the rest of this article»
Washington, DC — In recognition of National Small Business Week, the Internal Revenue Service encourages small businesses to take advantage of tax-saving opportunities included in recently enacted federal legislation.
A variety of business tax deductions and credits were created, extended and expanded by the American Recovery and Reinvestment Act of 2009 (ARRA), this year's Hiring Incentives to Restore Employment (HIRE) Act and the Affordable Care Act. Because some of these changes are only available this year, eligible businesses only have a few months to take action and save on their taxes. Here is a rundown of some of the key provisions. «Read the rest of this article»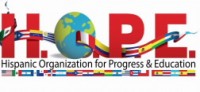 On Thursday, the Hispanic Organization for Progress & Education issued the Juan Vasquez scholarship to 4 High School Students from the Clarksville-Montgomery County Area: Yarliz Rodriguez, Francis Nicole Griffin, Rebecca S. Keyes, and Yazarette Guzman. Hope looked at the students civic involvement and their grades in determining who to award the scholarship to.
A video used to be embedded here but the service that it was hosted on has shut down.
Ismael Onate from the El Toro De Don Jose Mexican Restaurant was on hand to present the first installments of what he hopes will become an annual scholarship award to "give something back to the community". He said "We try to help students in the Hispanic Community to give them a scholarship and help them on the path to a career. This is the first time that we have done this, and we plan to continue it every year, because we get a lot from the community and we want to give them something back." This time each of the three students were awarded $200, but plans are in place to increase that amount next year. «Read the rest of this article»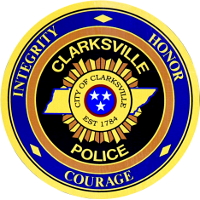 After a storage facility on Tiny Town Rd was broken into Monday night, officers beefed up patrols  and came up with a game plan to see if they could catch the thieves.  Their hunch paid off and Thursday night the burglars returned.  While patrolling, officers spotted a vehicle leaving the storage facility with it lights off.  One of the patrol units followed the car while another determined the facility had actually been broken into.  «Read the rest of this article»
Chinese government endorses the establishment of a diverse volunteer grassroots force to deliver slideshow presentations based on Our Choice: A Plan to Solve the Climate Crisis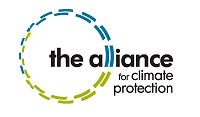 WASHINGTON, DC and NASHVILLE, TN — Former Vice President and Nobel Laureate Al Gore, the Alliance for Climate Protection, The Climate Project, and the China-U.S. Center for Sustainable Development will host a training session in Beijing, China June 9th – 11th, 2010. The event, held with the support of the Chinese government, led by the Ministry of Science and Technology, will see Vice President Gore personally train a cross-section of 300 Chinese citizens who share a commitment to reduce the harmful effects of climate change.
"I am so honored that I will be returning to China to deliver my slideshow and present the latest updated information about the climate crisis and how we can solve it. China has rapidly emerged as a leader in renewable energy and it is very encouraging to see the Chinese people take a direct role in beginning to help solve global warming," said former Vice President Al Gore. «Read the rest of this article»