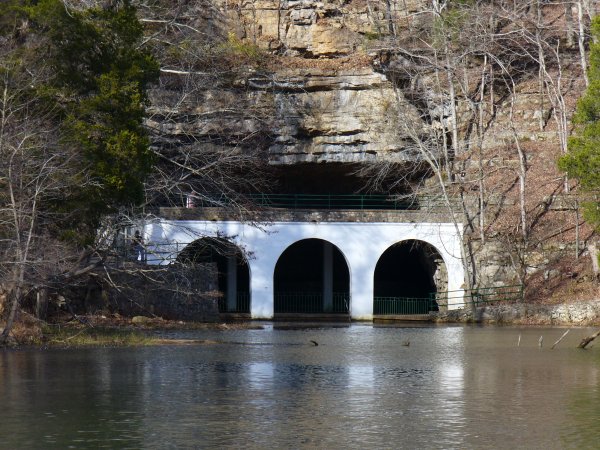 Dunbar Cave will present many nature programs this summer. The schedule for the first week of June has programs on Trees, Wildflowers, Native Americans, Man's Use of the Area, Birds, Turtles, Bats, Top Ten Hiking Essentials and Fuzzy Critters. Schedule of events below. Later programs planned will include Salamanders, Night Hikes, Sunset Hikes, Early Morning Hikes, Blowguns, nature crafts, Snakes, Bat Emergence, Dragonflies, Fishing, Bird Feeders, and many others.
«Read the rest of this article»
Washington, DC – The Internal Revenue Service will soon begin accepting applications for the Tax Counseling for the Elderly (TCE) and Volunteer Income Tax Assistance (VITA) grant programs, which will allow some organizations to apply for annual funding for up to three years.
Last year the IRS awarded grants totaling $165,000 to two Tennessee organizations to help them provide free tax preparation for lower-income and elderly taxpayers.
Applications will be accepted June 1st, 2010, through July 9th, 2010.  Previous grant recipients will have the option to apply for up to three years of annual funding, which would reduce the amount of paperwork they must complete over a three-year period. This annual funding will also help recipients with budget planning. «Read the rest of this article»
Public Awareness Campaign Aims at Keeping Tennessee Drivers Safe, Protecting Consumers
Nashville, TN — Stop what you're doing. Take out your wireless device. Read out loud the last text message you received. Would reading or responding to that text message while driving be worth causing a serious accident? When you look at it that way, there is no text that could not wait.
As many Tennessee students head out of school and the Memorial Day weekend approaches, AT&T* has launched a new public service campaign to raise awareness about the risks of texting and driving. Tennessee Attorney General Robert E. Cooper, Metro Nashville Police Chief Steve Anderson, Sen. Jim Tracy, and Rep. Jon Lundberg have all joined this important consumer protection initiative to remind all wireless consumers, especially youth, that text messages can – and should – wait until after driving. «Read the rest of this article»
Postal Service, Valassis, National Center for Missing & Exploited Children Commemorate "Have You Seen Me?" 25th Anniversary
Washington, DC — The hopes of thousands of families are carried every day and seen by millions through a partnership that celebrates its 25th anniversary.
«Read the rest of this article»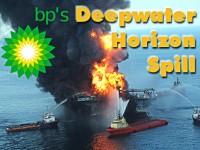 Excusing British Petroleum for a gulf oil spill by saying "sometimes accidents happen" is like a kid blaming gravity for the broken jar of pickles he dropped to the floor.
Kentucky Republicans last week nominated a US Senate candidate who wants to dismiss BP's responsibility in the Gulf oil disaster as an accident. He was critical of Interior Secretary Ken Salazar's comment that the government's job was to keep "the boot on the neck of British Petroleum."
I also take issue with the placement of the boot of government against BP. I strongly believe the boot should be repeatedly, swiftly and forcefully applied to another part of the anatomy – specifically with the intent of inflicting harm.



«Read the rest of this article»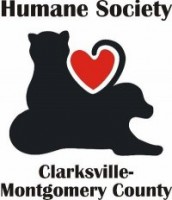 The City of Clarksville Department of Parks and Recreation along with the Humane Society of Clarksville-Montgomery County and Total Canine Care held the 4th Annual Doggie Palooza at the Bark Park located in Heritage Park on Saturday.
The event kicked off with a demonstration by the Clarksville Police Department's K9 teams.
«Read the rest of this article»
The More People to "Like" the CODE Facebook Page, the More Funding for HHUSA
Washington, DC — The Call of Duty Endowment (CODE) announced it is launching a five day Memorial Day campaign to increase its grant funding for Hire Heroes USA (HHUSA) and to build awareness about the issue of veterans' unemployment. HHUSA is an organization which focuses on providing career transition assistance to recently returning veterans. For every new fan that helps CODE support veterans and says they "Like" the Call of Duty Endowment Facebook page, between Thursday, May 27th and Monday, May 31st, CODE will increase their donation to HHUSA by $1.00. The campaign will last until 11:59pm PDT on Memorial Day, or until a grant of $50,000 has been reached, whichever benchmark expires first.
The grant awarded from CODE will go towards employment training programs that help military veterans successfully compete for 21st Century careers. HHUSA partners industry professionals with transitioning veterans during employment transition workshops, provides veterans with intensive career development programs, and gives returning service members the necessary tools needed to sustain a successful outcome when entering the 21st Century workforce. «Read the rest of this article»