Public Awareness Campaign Aims at Keeping Tennessee Drivers Safe, Protecting Consumers
Nashville, TN — Stop what you're doing. Take out your wireless device. Read out loud the last text message you received. Would reading or responding to that text message while driving be worth causing a serious accident? When you look at it that way, there is no text that could not wait.
As many Tennessee students head out of school and the Memorial Day weekend approaches, AT&T* has launched a new public service campaign to raise awareness about the risks of texting and driving. Tennessee Attorney General Robert E. Cooper, Metro Nashville Police Chief Steve Anderson, Sen. Jim Tracy, and Rep. Jon Lundberg have all joined this important consumer protection initiative to remind all wireless consumers, especially youth, that text messages can – and should – wait until after driving.
AT&T's national campaign features true stories about text messages that were sent or received before someone's life was altered, or even ended, because of texting and driving. By featuring the real stories, the campaign demonstrates how insignificant a text message is compared to the potentially dire consequences of reading or responding while driving.
"Every time we get behind the wheel, we have human lives in our hands, our own, our passengers, and those of our fellow drivers," Attorney General Bob Cooper said. "Texting while driving puts everyone's life in jeopardy. And it's not just dangerous, it's against the law. We must do a better job of educating everyone, young people in particular, about the dangers of texting while driving. This campaign encourages Tennesseans to take responsibility for making our roads safer."
The goal of the campaign is to convince wireless users that it's critical to hold off on texting until they reach their destination by showcasing the consequences of those that didn't. While the campaign is important for all drivers, it is particularly focused on young drivers.
"Safe driving on our roads and highways is a concern for all Tennesseans," said Metro Nashville Police Chief Steve Anderson. "A creative and well-targeted public awareness campaign can do much to educate drivers and we commend AT&T for this effort."
For example, in one of the television spots, the text "Where u at?" flashes on the screen and a mother says, "This is the text my daughter was reading when she drove into oncoming traffic." The ad also includes the message "No text is worth dying over" and the campaign's tagline, "Txtng & Drivng … It Can Wait."
"This is a safety issue, pure and simple," said Sen. Jim Tracy. We all love our wireless devices, but texting while driving is a serious safety hazard and we must do all that we can to curb the practice. Kudos to AT&T for launching this public awareness campaign."
The new campaign features print, radio, TV and online advertising – as well as in-store signage, collateral and online billing. In addition, parents, high school educators and, most importantly, youth, can now visit AT&T's online resource center www.att.com/txtngcanwait. The site includes downloadable information about texting while driving such as a parent-teen pledge; a teen-teen pledge; a poster; a brochure; safety tips; and more.
"This is a great effort to address a growing problem," said Rep. Jon Lundberg. "A comprehensive public awareness campaign is truly needed if we are to change the behavior of those who text while driving."
AT&T also has launched a Facebook application, which can be found at www.facebook.com/att. Friends can share this application with one another to encourage each other to take the pledge to not text and drive. AT&T will also be promoting the pledge via a "twitition" on Twitter to ask followers to rally around the cause. You can follow @ShareATT on Twitter.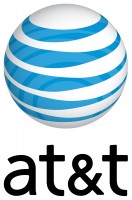 "We applaud Attorney General Cooper, Metro Nashville Police Chief Steve Anderson, Sen. Tracy and Rep. Lundberg for their leadership on this important consumer protection issue," said Gregg Morton, president, AT&T Tennessee. "We are proud to have so many consumers using our devices and our network to connect with their friends and family, but we are encouraging them not to text while driving."
In September 2009, AT&T announced a commitment to raise awareness about the issue of texting and driving through a multifaceted initiative to educate employees, customers and the general public about using wireless devices safely while driving. That commitment included revising the company's wireless and motor vehicle policies to more clearly and explicitly prohibit texting and driving, impacting its approximately 280,000 employees; incorporated a don't-text-and-drive message on the plastic clings that protect handset screens on the majority of new devices sold in AT&T's more than 2,200 stores; and began to integrate campaign messaging in AT&T catalogs, in-store signage and collateral, bills, e-mails, newsletters and more.
By using multiple touch points, AT&T expects the campaign to reach millions.
* AT&T products and services are provided or offered by subsidiaries and affiliates of AT&T Inc. under the AT&T brand and not by AT&T Inc.
About AT&T
AT&T Inc. (NYSE:T) is a premier communications holding company. Its subsidiaries and affiliates – AT&T operating companies – are the providers of AT&T services in the United States and around the world. With a powerful array of network resources that includes the nation's fastest 3G network, AT&T is a leading provider of wireless, Wi-Fi, high speed Internet and voice services. A leader in mobile broadband, AT&T also offers the best wireless coverage worldwide, offering the most wireless phones that work in the most countries. It also offers advanced TV services under the AT&T U-verse® and AT&T | DIRECTV(SM) brands. The company's suite of IP-based business communications services is one of the most advanced in the world. In domestic markets, AT&T Advertising Solutions and AT&T Interactive are known for their leadership in local search and advertising. In 2010, AT&T again ranked among the 50 Most Admired Companies by FORTUNE® magazine.
© 2010 AT&T Intellectual Property. All rights reserved. 3G service not available in all areas. AT&T, the AT&T logo and all other marks contained herein are trademarks of AT&T Intellectual Property and/or AT&T affiliated companies.