Early registration discount on selected courses

Develop a new skill, explore a new idea, learn a new language or seek a new career with a class from Austin Peay State University's Center for Extended and Distance Education. Register early and receive a 10 percent discount on selected courses. Preregistration is required for each course. «Read the rest of this article»
Just because you have a right to speak does not require me to listen.  My decision not to listen is choice, not censorship.
A few recent news items beg a review of how the First Amendment applies to free speech.  Since my master's thesis was on First Amendment free speech issues, I kind of studied the topic a few years ago.
The First Amendment of the U.S. Constitution comes into play with the phrase "Congress shall make no laws … abridging the freedom of speech…."
Despite the simplicity of that phrase, apparently it bears explanation.  The issue here is that the Constitution prohibits government action limiting free speech along with a few other rights. «Read the rest of this article»
June Is Dairy Month Serves as a Healthy Eating Reminder for Moms and Kids
Sacramento, CA – During June Is Dairy Month, Dairy Council of California reminds moms that milk provides the nutrition kids need when they're out of school and not benefiting from the essential nutrients found in school breakfast and lunch programs.
By design, school lunches provide one-third of the recommended daily allowances of protein, vitamins A and C, iron, calcium and calories that kids need for healthy development. However, only a fraction of children have access to food programs over summer vacation. According to the U.S. Department of Agriculture's Food and Nutrition Service agency, of the 18.5 million children who received free or reduced-price breakfast or lunch during the 2008 school year, only 3.5 million children had access to summer food programs.
«Read the rest of this article»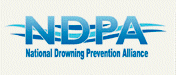 HUNTINGTON BEACH, CA — Too many toddler drownings have already made the news this year. With "layers of protection" in place, pool owners can ensure their yard is a safer oasis of family pleasure and relaxation.
Layers of protection , or multiple barriers between the home and the pool, are key to a safe pool season, according to the National Drowning Prevention Alliance and the CPSC's "Pool Safely" campaign. This concept recognizes that supervision alone is not sufficient to ensure a safe pool area.
«Read the rest of this article»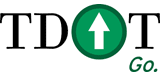 Nashville, TN – The Tennessee Department of Transportation will reinstate H.O.V. lane restrictions in the Nashville area on Tuesday, June 1st, 2010.  TDOT lifted the restrictions on Wednesday, May 5th in response to the high traffic volumes experienced on Interstate routes in the Nashville area following the May 2010 flood due to limited transit services and the closure of many local roads due to flood damage.  Most local roadways are now open to traffic and transit is now running normal routes. «Read the rest of this article»
Lala.com has been bought by Apple, and I predict the "music download" is going the way of the 8 track.
For those not familiar with Lala.com, site users can do three things – 1) listen to any song, in their surprisingly jam-packed database, once all the way through for free, 2) download a song for 89 cents,  or 3) pay for access to a song via the website for around 10 cents a song.   It's the third option that will forever change how we access music. «Read the rest of this article»

As I have said in the past, it's always a solemn occasion when a nation gathers to honor its soldiers, those who lived to come home, but even more importantly those who did not. Since ceremony last year, the remains of CWO Kenneth L. Stancil from Chattanooga along 3 other MIA's who died in the same Helicopter crash were found and returned to their families.  That leaves 32 remaining missing POW/MIA's from the State of Tennessee. Each one was honored in a ceremony held at Veterans Plaza in Clarksville Tennessee  on Sunday evening.
«Read the rest of this article»