Yesterday was Memorial Day, and it took me a while to digest all that I saw and heard at the three Memorial Day remembrances and ceremonies I attended this weekend.
People enter military service for many reasons, some are looking for a job or career, some working towards their education, and some join up out of a pure and unadulterated love for their country. No matter the reason they joined, they all may be called upon to make that ultimate sacrifice.
When the unthinkable happens the family of the service member are left paying a price of their own. Mothers have lost their sons, wives their husbands, children have lost one of their parents. This leaves a hole in each of their lives that takes a long time to fill; eventually the love that remains will expand to moderate their grief, as it is with the death of any loved one. «Read the rest of this article»

As expected, the City is receiving calls regarding an increase in mosquitoes.  After flooding or heavy rains there is often an increase in mosquito populations.  Heat combined with small amounts of standing water, like in the base of a flower pot, is a recipe for a very active and potentially dangerous mosquito season. 
«Read the rest of this article»

Cherry Hill, NJ and Portland, ME — America's small businesses have experienced a "greater" Great Recession than other business segments, and the nation's prospects for economic recovery depend importantly on the prospects for those small businesses, according to a new report published today by TD Economics, in partnership with TD Bank, America's Most Convenient Bank®.
Titled, "Small and Medium Sized Businesses Key to U.S. Economic Recovery," and authored by TD Economist James Marple, the report outlines the characteristics of the recent recession that have been particularly hard on small businesses, namely acute job losses, the tightening of the credit markets, and the industrial composition of the economic correction. It also contends that small and medium-sized businesses are at the forefront of the creative process of powering the economy out of the downturn.
«Read the rest of this article»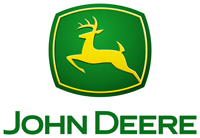 Waterloo, IA — Deere & Company will expand its John Deere-branded properties to include a tourist attraction in Waterloo focused on the history of tractor and engine design and manufacturing.
Construction on the John Deere Waterloo Tractor and Engine History Museum will begin in late 2010 with opening of the facility scheduled for late 2011. The museum will be an addition to John Deere attractions in Iowa, Illinois and Germany as well as visitor centers at John Deere factories around the world.
"The public is interested in learning more about the company's past, present and future," said Bill Becker, director, global brand management. "This new museum will complement other John Deere-branded properties by amplifying the tractor and engine history of the company and enabling visitors to explore the development and capabilities of these products more in-depth."
«Read the rest of this article»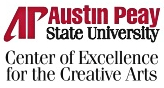 In fall of 1983, Clarksville's arts community received a major boost when Tom Thayer and John McDonald converted an old, downtown movie house into the Roxy Regional Theatre. The historic building on Franklin Street, with its famed neon sign, soon became a cultural hub for the area.
Twenty-seven years and more than 200 productions later, the theater is still thriving. At 7:30pm on June 10th, the Austin Peay State University Center of Excellence for the Creative Arts will host a special Spring Salon event at the Roxy, featuring an evening with both McDonald and Thayer.
«Read the rest of this article»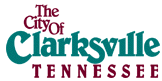 The weekly Clarksville Parks and Recreation Department Recreation Report provides Clarksvillians with a glimpse at the activities and events that are available from the Parks and Recreation Department for them to enjoy together as a family. This weeks highlights include:
Summer Youth Program
Summer Playhouse
Archery
City Pools Open
Downtown Market
Movies in the Park
Sunrise Fitness
Billy Dunlop Park  to close June 5th-11th
«Read the rest of this article»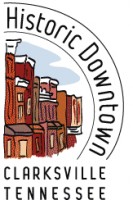 You're invited to join the merchants of Historic Downtown Clarksville for The monthly Art Walk, on June 1st from 5:00 pm – 8:00 pm Kendall Welsh from ARTifacts sent us this information about June's artistic extravaganza.
Featured artists for June include Jennifer Reverri, Rachel Wainwright,  Susan Tomi McGolrick, Sherry Embry, Chef Johnny, Jessica Fitch, Steven M. Walker, the Clarksville Academy Musical Theatre Troupe, and Susan Lobo. «Read the rest of this article»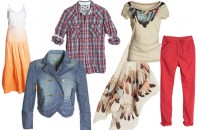 At the risk of being a person living in a glass house with plenty of people who could throw stones at my way of dressing, I have decided to tackle a ticklish subject—women's attire for summer. As hot weather begins to envelope us, we females need to stop and think before we select the outfits in which we are viewed in public.
Please be aware that I am not setting myself up as any kind of role model in the fashion world. I am a dumpy, past middle-age female whose figure has long since gone to flab. I need to lose at least another 20 pounds and have no defense when it comes to trying to camouflage my ungainly rolls of excess flesh. My wardrobe does little to hide my worst figure fault, evidence of my love of eating—the midlife bulge!
That being said, I shall now try to address a few of the less-than-lovely fashion statements of my fellow females. «Read the rest of this article»