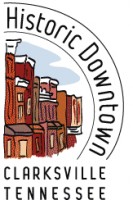 You're invited to join the merchants of Historic Downtown Clarksville for The monthly Art Walk, on June 1st from 5:00 pm – 8:00 pm Kendall Welsh from ARTifacts sent us this information about June's artistic extravaganza.
Featured artists for June include Jennifer Reverri, Rachel Wainwright,  Susan Tomi McGolrick, Sherry Embry, Chef Johnny, Jessica Fitch, Steven M. Walker, the Clarksville Academy Musical Theatre Troupe, and Susan Lobo.
DAC
Showing at the Downtown Artist Co-Op, the students from APSU's Acuff Chair of Excellence class have organized an exhibition based on the pioneering work of Harold Fletcher and Miranda July. The title of the show is "Learning to Love You (even) More".  A call went out through e-mail, facebook and twitter asking people to complete very simple assignments for the exhibition. All work was accepted into the exhibition.  For more information and to view the assignments please visit: http://www.iamamen.artapsu.com/
ARTIfacts Emporium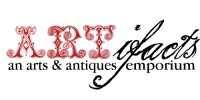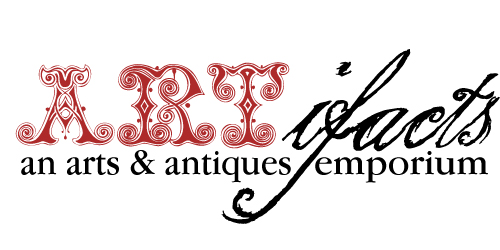 ARTifacts Emporium is featuring the photography of Jennifer Reverri and the jewelry of artist Rachel Wainwright as this month's featured artists.
Originally from Pa, Jennifer pursued a life as a middle school math teacher until she was swept away into a life as a military wife.  With that, came the opportunity to move around, specially, living in Italy, which allowed her to revisit her love of pottery and start a new adventure in photography and custom framing.  While her primary focus is custom ceramic pieces specializing in trays, trivets and plaques, her move to Clarksville has brought her the opportunity to explore her photography.  At Artifacts you can share in her travels throughout Europe and nature, pick out some beautiful cards or order a one of a kind ceramic piece!
Rachel gets inspired by combining her favorite things….searching for old transferware plates and UP-cycling them into inimitable jewelry treasures.  She captures the most unique scenes…..couples snuggling, girls window shopping, families picnicking….and shapes them into something you'll not only wear, but hand down as an heirloom.  Do you wish you could do something with grandma's old dishes besides look at them in the china closet?  Rachel can.  She can turn it into a conversation piece that you can wear close to your heart.
Hodgepodge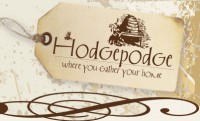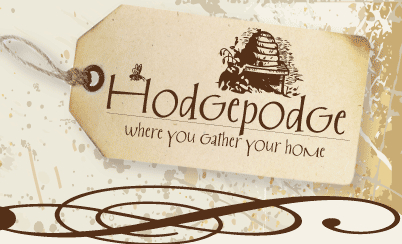 For the month of June, Hodgepodge will feature a collection of works by Susan Tomi McGolrick. A recent graduate from Austin Peay, Susan's June Art Walk show will include photography, woodblock prints and Plexiglass engravings.
Ingredients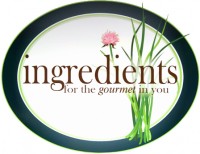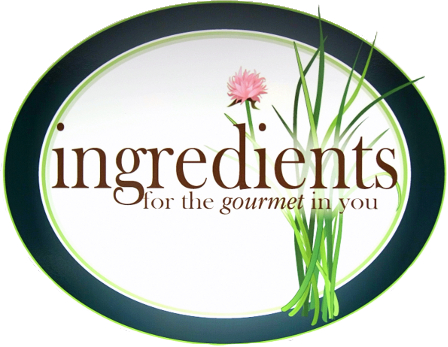 Ingredients will be featuring two artists this artwalk.  Sherry Embry of Floral Expressions & Chef Johnny of C&K Catering
Sherry Embry, Owner and Lead Designer of Floral Expressions, began her career in the floral industry as a teenager.  She studied Art and Design at Western Kentucky University in Bowling Green, Kentucky where she continued to gain experience in the art of floral design.  As life progressed, Sherry became a military wife, which provided her with great opportunity to study and become exposed to a broad range of styles and flora prevalent in various cultures and international locations.  Sherry taught art in Germany, which developed her affinity to instruct and train others in the elements and principles of design, which she continues today with her current staff. While on-going education is a very important part of this dedicated design team, Sherry and staff continue to seek out the opportunity for increased business, marketing and design credentials.  The Floral Expressions team has a great understanding and respect for the unique qualities and challenges that a city such as Clarksville presents with a large Army Post, Ft. Campbell, and enjoy the opportunities that the diversity of both civilian and military clients bring forth.
Floral Expressions has also given life to a new generation of designer in Sherry's daughter, Laura, and both are award winning floral designers as well as an incredibly creative design team holding a prestigious position as a Tennessee Certified Florist.  When working closely with each client, the Floral Expressions staff possess the skill to deliver impeccable customer service as well as ease of manner which builds continued confidence in knowing that no matter how small or large the need, they are in capable, professional hands.
Floral Expressions is far from being a "factory florist" of typical skill… they captivate with the natural elements of color, texture, contrast, and aroma creating a wonderful blend with elegance.  This dedicated design team incorporates progressive techniques which keep them on the cutting edge and very capable of transforming trends into works of art.
Chef Johnny born and raised in South Carolina and received his Culinary Arts training at the Culinary Institute of Savannah in Savannah, GA. Johnny is currently pursuing his Bachelor Degree in Culinary Management at the Art Institute of Tennessee-Nashville in Nashville, TN. He arrived here in Clarksville by way of marriage to his lovely wife who serves in our US Army. He is an avid member of his church, and works with the youth dept.
Cooking for Chef Johnny began at home, then from school training to hotel cooking and management for 3 years. He also performed in store instructional cooking demo classes for The Fresh Market for about 4 years, and is now the Sous Chef of a very prominent and prestigious catering company: C&K Catering.
Johnny's other accomplishments are being named amongst the top 3 in the District of Savannah, GA to receive Scholarship Grants and he has also received medals for competing in cooking competitions in Orlando, Fla.
For this month's artwalk, Johnny will be serving: Shrimp Ceviche(Appetizer), Pan-seared Tuscan Chicken Breast w/ Corn Relish (Entree) and Raisin & Raspberry fruit salad  (Dessert).
Rogates Boutique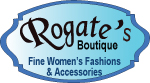 Jessica Fitch will be showing at Rogate's Boutique.  Jessica grew up right here in Clarksville, TN. Nevertheless, she has traveled all over the US and Europe and has become inspired by each of her adventures. She earned her BFA in Studio Art at Appalachian State University in Boone, NC with a concentration in painting.   She has always had a passion for art. She has been interested in nature and people and often focuses on the interrelationships of both. She has shown several pieces in NC and Florence, Italy. Her previous body of work, Private Spaces (2008) in Catherine Smith Gallery, NC. focused on the relationships between the figures and the environment while also drawing attention to the viewer's relationship to the work.
Peg Harvill Gallery at the Roxy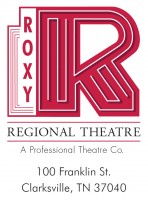 The Roxy Regional Theatre's Peg Harvill Gallery features digital photography by Steven M. Walker.  While at the theatre, take in a double feature with a 6pm performance of Disney's BEAUTY AND THE BEAST Jr. and an 8pm performance of THE FANTASTICKS, presented by the Clarksville Academy Musical Theatre Troupe.  And don't forget to get your tickets to "the heavenly musical hit," FOREVER PLAID, a deliciously goofy revue featuring some of the great nostalgic pop hits of the 1950s, opening June 11.
Visions Metaphysical Boutique
Visions Metaphysical Boutique is proud to host art work and photography by Susan Lobo for June's Art Walk.  She does amazing work in pastels and colored pencils, and some awesome photographs.  All of her work is framed.  If you've ever seen her "Spirit Sketches", you'll have an idea of her art, but on a much larger scale.