Begins June 11th at the Roxy Regional Theatre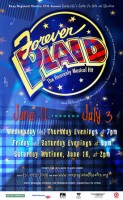 Audiences will be humming along to some of the great nostalgic pop hits of the 1950s when the Roxy Regional Theatre opens the hit musical FOREVER PLAID on Friday, June 11th, at 8:00pm.
This deliciously goofy revue centers on four young, eager male singers — Gregory Pember as Frankie, John Moser as Smudge, Christopher Cavallo as Sparky and Ryan Bowie as Jinx — killed in a car crash in the 1950s on the way to their first big concert, and now miraculously revived for the posthumous chance to fulfill their dreams and perform the show that never was. «Read the rest of this article»

The Montgomery County Veterans Service Organization, in conjunction with the Marine Corps League, Detachment 603 and VFW Post 4895, will be conducting the annual Flag Day ceremony beginning at 10:00am, June 14th, at VFW Post 4895, 1701 Haynes St., Clarksville. The public is invited to attend.
The ceremony is held to properly destroy—by burning—worn, damaged or otherwise unserviceable American flags in a dignified manner.
Damaged U.S. flags may be dropped off between 8:00am and 4:30pm, Monday through Friday, at the Montgomery County Veterans Service Organization, 350 Pageant Lane, Suite 308, Clarksville, or at the VFW prior to the ceremony.
For more information, please call the MCVSO at (931) 553-5173 or e-mail .
A monthly column by TDOT Commissioner Gerald Nicely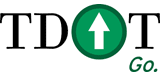 It's a frightening sight most Tennesseans will never forget – a portable classroom swept away by floodwaters floating down Interstate 24 in Nashville, crashing into dozens of vehicles already stranded in several feet of water. As the rain continued to fall those first few days of May, each image broadcast on the local news seemed to be more devastating than the last. 
Disasters of this magnitude can easily overwhelm their victims. But once again, we have all seen the indomitable spirit of Tennesseans, and the sheer determination to survive and rebuild. We have all also seen numerous acts of kindness and generosity, not just with neighbors helping neighbors, but strangers coming to the aid of strangers. Some of our own employees stayed on the job even as they suffered devastating personal losses, while others stepped up to cover for co-workers to ensure operations continued as normally as possible. «Read the rest of this article»

ITASCA, IL — The National Safety Council today announced it is offering a free download of its Teen Driver: A Family Guide to Teen Driver Safety throughout June to celebrate National Safety Month, an annual observance to increase education about the top causes of preventable injuries and deaths in June. Motor vehicle crashes are the No. 1 killer of teens. An estimated 6,428 fatalities involved young drivers in 2008. For teens, the likelihood of being in a crash is at a lifetime high in the first 12 months and 1,000 miles of driving. «Read the rest of this article»

The recent installation of a state of the art Next Generation 911 capable Public Safety Answering Point with vendor guarantee to provide the hardware and software necessary to meet the new NG911 standard when adopted at no costs for the next four years, has garnered APCOs prestigious Horizon Award. The system consist of a 16 position PC based PSAP which are all configured identically for cross discipline capability. Additionally, the new PSAP is totally compatible with the computer aided dispatch system including data acquisition, GPS and AVL graphical display. Two parallel positions are provided outside the E911 area, one offsite PSAP/Console position is located at the Sheriff's Office and another on-site PSAP/Console position is located in the Emergency Operations Center to provide redundancy as well as command and control capabilities. «Read the rest of this article»

Plato's Closet is a clothing store that appeals to teens and young women in their twenty's. This brand name store buys and sells gently used clothing.
The newest opening is here in Clarksville at 2250 Wilma Rudolph Blvd . The store will open to sell to the public June 17th, at 10:00am. Until then they are buying items to build their inventory.
Two faculty and staff members at Austin Peay State University demonstrated recent professional and scholarly service.
Dr. Linda Davis, associate professor of literature, had a review of Chanda Casmir's "Teaching and Learning of English in Secondary Schools: A Zambian Case Study in Improving Quality" published in the Summer 2010 edition of The Modern Language Journal. She also has been invited to review "Content and Language Integrated Learning: Evidence from Research in Europe" edited by Yolanda Ruiz de Zarobe and Rosa Maria Jimenez Catalan for possible publication next summer.
Dr. Brian L. Johnson, assistant vice president of academic affairs, served as commencement speaker May 8th at Clinton Junior College in Rock Hill, S.C., and as honors and awards convocation speaker April 7th at Paine College in Augusta, GA.
A Special Anniversary Edition and World Oceans Day Events Will Commemorate 50 Years of Fun with Dr. Seuss's Famous Fish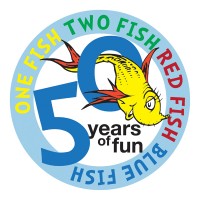 NEW YORK, NY  — In honor of 50 years of Dr. Seuss's One Fish, Two Fish, Red Fish, Blue Fish entertaining children around the world, Random House Children's Books, Dr. Seuss Enterprises, The Ocean Project, and the Association of Zoos and Aquariums (AZA) are partnering to celebrate World Oceans Day, held annually on June 8th. Seventy-five AZA accredited zoos and aquariums across the country, and more than 600 Ocean Project partners worldwide will host fun-filled family events inspired by One Fish, Two Fish, Red Fish, Blue Fish, with the goal of teaching children about our ocean's great diversity of life and the important things we can all do to protect our shared world ocean. «Read the rest of this article»