A monthly column by TDOT Commissioner Gerald Nicely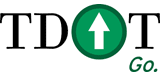 It's a frightening sight most Tennesseans will never forget – a portable classroom swept away by floodwaters floating down Interstate 24 in Nashville, crashing into dozens of vehicles already stranded in several feet of water. As the rain continued to fall those first few days of May, each image broadcast on the local news seemed to be more devastating than the last. 
Disasters of this magnitude can easily overwhelm their victims. But once again, we have all seen the indomitable spirit of Tennesseans, and the sheer determination to survive and rebuild. We have all also seen numerous acts of kindness and generosity, not just with neighbors helping neighbors, but strangers coming to the aid of strangers. Some of our own employees stayed on the job even as they suffered devastating personal losses, while others stepped up to cover for co-workers to ensure operations continued as normally as possible.
For TDOT, the disaster response began when flash flooding from creeks spilled onto major interstates and state highways. TDOT Maintenance personnel worked around the clock with state and local law enforcement agencies and highway departments to close flooded roads. TDOT's HELP units responded to dozens of incidents, and were critical in the efforts to assist stranded drivers. Personnel at Nashville's Transportation Management Center kept a watchful eye on TDOT's cameras and continued to dispatch HELP Units even as floodwaters threatened their building and personal vehicles parked outside. Countless TDOT employees stayed on the job for days with little sleep to ensure the safety of the motoring public and to reopen roads as quickly as possible.
Throughout the ordeal, TDOT maintained constant contact with the Tennessee Emergency Management Agency, the lead agency in responding to emergencies in the state. TDOT employs three primary Emergency Services Coordinators (ESC), one of whom is embedded at TEMA headquarters, in addition to our team of regional Emergency Services Liaisons who work with the TEMA regional offices. These employees, as well as TDOT's Public Information Officer and four Community Relations Officers, are all trained in the National Incident Management System. Keeping the lines of communication open is crucial in emergency situations.
Once the floodwaters receded, TDOT formed Assessment Teams comprised of maintenance, design, construction, geotechnical, and Federal Highway Administration personnel to inspect damaged areas. Less than a month after the flood, these teams completed assessments on more than 400 sites on interstates and state routes in West and Middle Tennessee, and assisted local governments with inspections of hundreds of city and county roads. Within days after the flooding, every bridge on interstates and state routes in the impacted counties were inspected, while maintenance workers removed mounds of debris. The department also initiated a number of emergency contracts to handle most of the repairs.  
Restoring the state's transportation system in the wake of this catastrophe is the department's top priority. While it will take time, the tireless work of hundreds of TDOT employees along with the strong relationships we foster with other state agencies and local governments will keep Tennessee on the road to recovery.