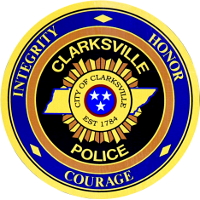 Tragedy struck a Clarksville family after an 11 year was found unresponsive in a pool at the Winner Circle Motel and attempts to revive the child were unsuccessful.  The 11 year old was in the pool with two other male children, 7 and 9 years old,  under the supervision of a 57 year old male family friend.  The 57 year old went to his room to get a snack and told the children not to go into the deep end of the pool.  «Read the rest of this article»


Austin Peay State University women's track and field seniors Carrie Burggraf and Shamai Larsen were each named to ESPN The Magazine's Academic All-District IV First Team as selected by CoSIDA, the association announced, Wednesday.
Burggraf, a Marion, Ohio native, finished her career with a 4.0 grade-point average and earned bachelor's degrees in political science and history.
Off the field, Burggraf recently became the first Ohio Valley Conference student-athlete to receive the Steve Hamilton Award – the annual award is based upon significant athletics performance along with good sportsmanship and citizenship – twice during their career. She also was awarded the prestigious NCAA Post-Graduate Scholarship, which is awarded to student-athletes who excel academically and athletically and who are in their final year of intercollegiate athletics competition.
On the field, Burggraf posted a 13-05 pole vault in the OVC outdoor championships, shattering her own OVC championship record and claiming her sixth championship. She also qualified for the NCAA Outdoor Track & Field championships for a third consecutive season. «Read the rest of this article»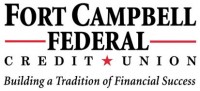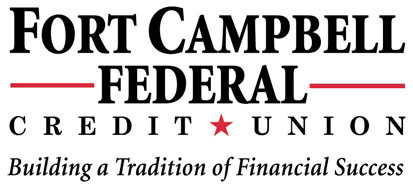 Fort Campbell Federal Credit Union awarded college scholarships to six student members totaling up to $10,000 each.
The Credit Union Scholarship Program was established to help graduating high school seniors pursue higher educations. The scholarships will be used to gain trade certification, undergraduate or associates degrees. Each scholarship will be paid directly to the school at a level of $1,250 per semester for up to eight semesters.
«Read the rest of this article»
$842,998 HUD-VASH program to provide rental housing and support services
Nashville, TN – U.S. Housing and Urban Development Secretary Shaun Donovan announced today that nearly 165 homeless veterans in Tennessee will get permanent housing assistance through a HUD rental assistance program that connects homeless veterans from local Veterans Affairs Medical Centers (VAMC) with rental assistance vouchers provided by local public housing agencies. HUD's Veterans Affairs Supportive Housing Program (HUD-VASH) will provide Tennessee public housing agencies with $842,998 in funding specifically targeted to assist homeless veterans in their area.
For a local breakdown of the rental vouchers announced today, visit: HUD VASH or see below.
"Though they served and sacrificed so much for our country, too many of our veterans find themselves on the streets and in homeless shelters," said Donovan. "Thankfully, these vouchers will provide a more permanent solution to housing and services these veterans need." «Read the rest of this article»

Two members of the Austin Peay State University community will be featured presenters at this year's Sixth Annual Clarksville Writers Conference, to be held July 28th-31st on the University campus.
Dr. Blas Falconer, associate professor of English, and Dr. Howard Winn, professor emeritus of history, will speak with attendees, offering encouragement and insights into the field of writing. «Read the rest of this article»
Partnership for a Drug-Free America's Time To Talk(R) and the Major League Baseball Players Association Promote 'Healthy Competition' with New Online Campaign
New York, NY — The Partnership for a Drug-Free America and the Major League Baseball Players Association (MLBPA) today introduced a new online campaign, "Healthy Competition: A Resource for Parents," at TimeToTalk.org/healthycompetition that offers unique insight from Major League baseball players on raising healthy teens and student athletes. "Healthy Competition" is coupled with the Partnership's prevention tools and resources at www.TimeToTalk.org, which help parents steer teens away from the risks of drugs and alcohol.
Through exclusive video interviews with Major Leaguers and dads Torii Hunter (LA Angels of Angels of Anaheim), Jamie Moyer (Philadelphia Phillies), Mike Sweeney (Seattle Mariners), Mark Teixeira (NY Yankees) and Michael Young (Texas Rangers), and strength and conditioning coordinator, Tim Maxey, "Healthy Competition" emphasizes the benefits of exercise and good nutrition and highlights the importance of playing fair and being a positive, pro-active team player. «Read the rest of this article»

Brentwood, TN – Carrie Burggraf, Austin Peay State University's standout track and field student-athlete, has been selected for a second straight year as recipient of the Ohio Valley Conference Steve Hamilton Sportsmanship Award.
That honor will be presented, Friday, at the annual OVC's Awards Luncheon. Also, on Friday, former APSU Athletic Trainer Chuck Kimmel will be inducted into the OVC Hall of Fame.
The Steve Hamilton Sportsmanship Award is given annually to an Ohio Valley Conference male or female student-athlete of junior or senior standing who best exemplifies the characteristics of the late Morehead State student-athlete, coach and administrator Steve Hamilton. Criteria include significant athletics performance along with good sportsmanship and citizenship. The award is voted on by the Conference's athletics directors and sports information directors. «Read the rest of this article»
This event was originally scheduled for May 1st but was canceled after the record setting flooding, and has now been rescheduled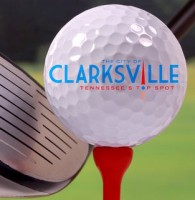 Jeff Vaughn the PGA professional for both of the city's golf courses wants to invite area golfers to come out and visit Mason Rudolph golf course this Saturday from 10:00 am – 3:00pm for a "Demo Day".
Factory representatives from Taylor Made, Calloway, and Cleveland golf will be on hand with all the new golf equipment for 2010. "If you're an avid golfer, you won't want to miss this event", said Vaughn. "Golfers will be able to try new golf clubs, and visit with representatives to discuss their game, and how to play their best golf". «Read the rest of this article»
Around 12:25 yesterday afternoon, there was a two car collision at 2220 Madison Street (opposite of Gas and Water).  A 1992 Chevy Z-28, driven by Edward Edgin, 35, of Clarksville was travelling east on Madison Street.  He was in the right travel lane.   A 2002 Saturn Vue, driven by Dianne Nanney, 58, of Adams was travelling west, in the center turn lane preparing to make a left turn into a business.  «Read the rest of this article»