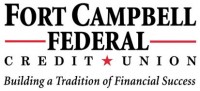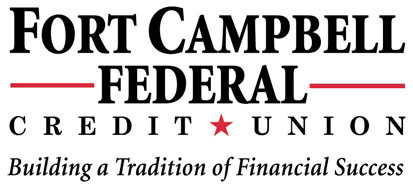 Fort Campbell Federal Credit Union awarded college scholarships to six student members totaling up to $10,000 each.

The Credit Union Scholarship Program was established to help graduating high school seniors pursue higher educations. The scholarships will be used to gain trade certification, undergraduate or associates degrees. Each scholarship will be paid directly to the school at a level of $1,250 per semester for up to eight semesters.

The recipients of this year's scholarships and their chosen schools are Jazzmine Baker (University of Tenn. – Chattanooga), Kelsie Coffin (Austin Peay State University), Kelsi Green (University of Kentucky), Tralisa Noblin (University Of Kentucky), Shaneice Lyles (Clark Atlanta University) and Abigail Winters (Murray State University).

Stewart Ramsey, President and CEO of Fort Campbell Federal Credit Union said, "This is an excellent way to show support to our student members and let them know that we place high importance on continuing education."

In order to qualify, the student members must be the primary owner of a Credit Union account in good standing.  The students had to submit a high school transcript and a letter of acceptance from an accredited college, university, community college or trade school. All students who met the qualifications for the program had an equal opportunity to be selected and the winners were chosen at random.

At the completion of each semester, scholarship recipients will be required to submit a grade report for the completed semester and must have maintained a grade point average of no less than a "C" to be eligible to renew the scholarship for the following semester. In addition, the recipient must remain a member in good standing at all times to be eligible for renewal.

 With the Credit Union expanding in to its tenth branch this fall, located on Dover Crossing Road in Clarksville, they also plan to continue growing the scholarship program.  "The local community invests in us and as a not-for-profit financial institution we look for ways to invest back into the community," Ramsey says.

With more than 38,000 members, Fort Campbell Federal Credit Union is open for membership to anyone who works or lives in the counties of Montgomery and Stewart in Tennessee and Christian, Trigg, and Todd in Kentucky.



Sections
Education
Topics
Abigail Winters, Austin Peay State University, Clark Atlanta University, Fort Campbell Federal Credit Union, Jazzmine Baker, Kelsi Green, Kelsie Coffin, Murray State University, Scholarshiops, Shaneice Lyles, Stewart Ramsey, Tralisa Noblin, University of Kentucky, University of Tennessee - Chattanooga