Kids and Families Encouraged to Boat and Fish During Great Outdoors Month
Alexandria, VA,  — With summer just around the corner, the Recreational Boating & Fishing Foundation (RBFF) is encouraging kids and families to get outside during National Fishing and Boating Week, June 5th – 13th. To help plan the perfect day on the water, outdoor enthusiasts can visit www.TakeMeFishing.org to find local events, search for free fishing days and learn about the impact boaters and anglers have on the environment. And, with kids spending more and more time indoors, now is the perfect time to introduce them to nature.
«Read the rest of this article»
The local Queen City Lions Club has received a grant in the form of twenty-five $50 gift cards from the Lions Club International. The Lions Club partnered with Community Action Agency to distribute the funds to the flood victims in our community. 
We will be finishing the electrical and plumbing and HVAC rough-ins this week!
We are still looking for donations of Professional Trades to help us build this home for SSG Calhoun and his family.
Please contact Assistant Construction Manager, Rob O'Neill at if interested. «Read the rest of this article»
Instructions for Returning Glasses Will be Posted on Company's Web Site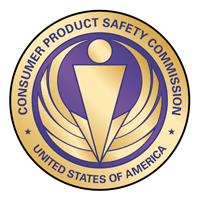 Oak Brook, IL — In collaboration with the Consumer Product Safety Commission (CPSC), and as a precautionary measure, McDonald's USA today issued a voluntary recall of its four Shrek Forever After(TM) glasses recently offered in its U.S. restaurants. Customers should stop using the glasses and visit www.mcdonalds.com/glasses beginning June 8th for instructions on how to return them and get a refund.
McDonald's safety standards are among the highest in the industry and the company has a strong track record. To be clear, the glassware was evaluated by an independent third-party laboratory which is accredited by the CPSC, and determined to be in compliance with all applicable federal and state requirements at the time of manufacture and distribution. However, in light of the CPSC's evolving assessment of standards for cadmium in consumer products, McDonald's determined in an abundance of caution that a voluntary recall of the Shrek Forever After glasses is appropriate.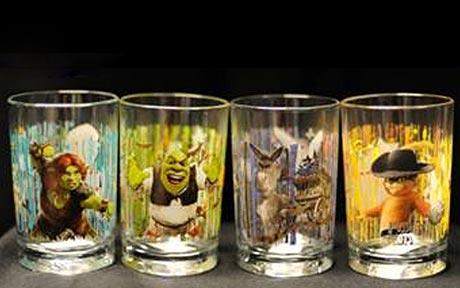 «Read the rest of this article»
AARP hosts meeting with flood responders to gauge impact on 50+ Tennesseans


Nashville, TN – Devastating storms that swept through Tennessee, killing two dozen people and flooding thousands out of their homes and businesses, hit seniors especially hard. On Wednesday, one month after the rains subsided, AARP convened a meeting with emergency responders and representatives of the aging community to find out whether the needs of 50+ Tennesseans are being met.
"We want to make sure that no one falls through the cracks," AARP Tennessee State Director Rebecca Kelly said after Wednesday's meeting. "If there are people who need help, we want to make sure that they are connected with people who can help." «Read the rest of this article»
Formulas from Tide Deliver Cleanest Clothes, Martha Stewart Detergent Finishes Last in Tests; July Issue Identifies Less Expensive Brands that Offer Comparable Cleaning


Yonkers, NY — Consumer Reports latest tests of more than 50 laundry detergents continue to show that buying a high-priced laundry detergent doesn't guarantee cleaner clothes. Formulas from Tide topped Ratings of conventional and high-efficiency formulas, but there are other, less-expensive formulas from manufacturers such as Gain that offer comparable cleaning. The full report, which includes six tips for achieving cleaner clothes and buying advice and Ratings of laundry detergents, is featured in the July issue of Consumer Reports and on www.ConsumerReports.org. «Read the rest of this article»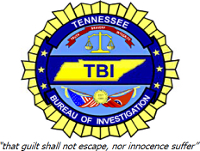 Nashville, TN – The Tennessee Bureau of Investigation is seeking leads from the public in an unsolved, 2009 Robertson County, TN homicide. Tennessee Governor Phil Bredesen is still offering a $10,000 reward for information leading to the apprehension, arrest and conviction of any person found responsible for the death of 62-year-old Dennis Nadolny. «Read the rest of this article»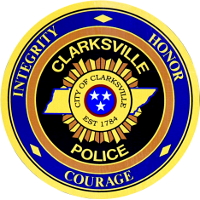 The opening ceremony for Clarksville Police Department's Youth Coalition 2nd Annual Olympics will be held today, 11:00am at Northeast High School.
Outdoor cooking a seasonal favorite but comes with fire risks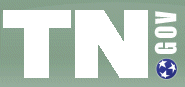 Nashville, TN – Nice weather, cookouts and gatherings are the perfect recipe for summer good times. The State Fire Marshal's Office wants to remind Tennesseans that cooking safety is important, whether indoors or outdoors.
«Read the rest of this article»