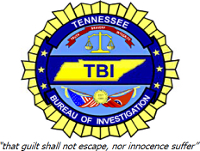 Nashville, TN – The Tennessee Bureau of Investigation is seeking leads from the public in an unsolved, 2009 Robertson County, TN homicide. Tennessee Governor Phil Bredesen is still offering a $10,000 reward for information leading to the apprehension, arrest and conviction of any person found responsible for the death of 62-year-old Dennis Nadolny.
Nadolny was found shot to death on his kitchen floor at 3451 Maxey Road, Cedar Hill, TN on May 21, 2009. A friend discovered his body in his home shortly after 11:00 PM that evening after speaking with him a couple hours earlier. Nadolny's 2000 model BMW was found abandoned on the side of Little Marrowbone Highway near Highway 41A in Davidson County. Physical evidence was obtained from his vehicle when it was processed at the Nashville Crime Lab. TBI's Violent Crime Response Team also worked evidence at the scene. Nadolny's house had been targeted and burglarized previously. The Governor originally offered the reward in October of 2009.
The Tennessee Bureau of Investigation, along with the Robertson County Sheriff's Office, is continuing to work the homicide investigation.
Anyone with information is urged to call the TBI at 1-800-TBI-FIND.