Fort Lauderdale, FL — The SFN Group Employee Confidence Index dropped by 0.5 points to 52.6 in May. The Index, which measures workers' confidence in their personal employment situation and optimism in the economic environment, reveals a decrease in workers' confidence in the strength of the economy, as well as in the future of their current employer.
"Our latest report is still very positive despite a slight dip in overall confidence," said Roy Krause, president and CEO of SFN Group, Inc. "Not only are workers more confident in the number of jobs available, but over 40 percent are optimistic that they would be able to find one. «Read the rest of this article»
Independent Film Producer and Director Josh Mason is scheduled to start shooting his first full length feature film, entitled "No More Sorrow," in West Tennessee this week.  The film is a reproduction of a short that Mason had shot two years ago.  The movie is scheduled to be released at the the Indie Memphis Film Festival, October 22nd, 2010. «Read the rest of this article»
DHS Office of Inspector General working to fight Flood Fraud 

Nashville, TN  – Thousands of Tennesseans from 45 disaster-designated counties received millions of dollars in food and cash assistance from May 13th through May 28th.  The DHS-administered programs have helped put food on the table of more than 9,600 families who were not previously enrolled in the Food Stamp (now called SNAP) program.  Nearly $4.4 million in Disaster SNAP benefits were distributed to these families.  In addition, more than 5,400 families already enrolled in the program received replacement benefits for food that was lost due to power outages or flood damage.  An additional 6,700 families were granted Disaster Supplemental SNAP benefits because of storm damage to their residences.  More than $1.4 million was issued to these households.
DHS also administered a cash assistance program for eligible citizens who sustained flood damage to their homes.   More than 12,500 families qualified for the $250.00 and $500.00 payments.  Just under $5 million in disaster cash benefits were issued. «Read the rest of this article»
Bad news for drivers. Many buying at the legal limit, putting more underinsured drivers on the road

CLEVELAND, OH — Drivers planning to shop and compare car insurance quotes in the next few weeks are in luck. Average rates for car insurance are the lowest they've been in more than two years.
"This is great news for the growing number of savvy drivers shopping and comparing car insurance quotes," says Rob Klapper, CEO, insurance.com. "They know there is always a chance to save big because rates constantly change for various reasons – from events in the driver's personal life, like buying a home or having a birthday, to fluctuations in the insurance market." «Read the rest of this article»
Offshore will be where it's at on Kentucky Lake when the Bassmaster Elite Series makes the first stop there of its final two events for the 2010 regular season, for the June 9th-12th Tennessee Triumph out of Paris, TN.
Kentucky Lake has hosted a dozen BASS events, including the 2009 Tennessee Triumph, at which then-Elite Series sophomore pro Bobby Lane of Lakeland, FL, won his first BASS tournament with a total of 97 pounds, 9 ounces, after leading through all four days.
Fishing fans can catch all of the on-the-water action from the Tennessee Triumph on The Bassmasters, which airs Saturday, July 4th, at 10:00am ET on ESPN2. The daily weigh-ins for all regular-season Elite events and the two postseason events will air live on www.ESPN3.com.
  «Read the rest of this article»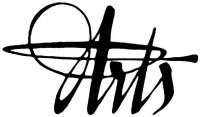 A comment made by someone at Thursday's art walk struck me as really quite insightful, they pointed out just how much the arts community in Clarksville, TN has grown.
Indeed with events like the First Thursday Art Walk, the Customs House Museum, the D.A.C. Gallery, the new APSU Downtown Gallery, Jammin' in the Alley, Beachaven's Jazz on the Lawn, Silke's Old World Bread's Evening with the Artist, the professional performances conducted by the Roxy Regional Theatre, the Community Concert Association's Concert Series, Rivers & Spires, Riverfest, and the many events sponsored by the APSU Center of Excellence for the Creative Arts, they have a point!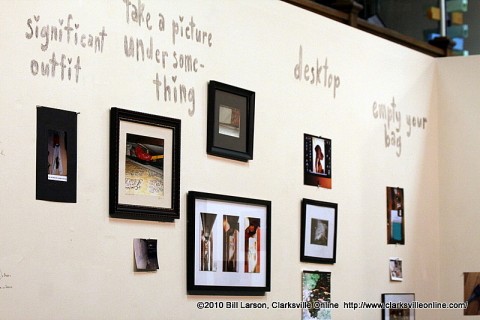 «Read the rest of this article»
Officials urge Tennesseans to help families, friends, neighbors file for assistance now


Nashville, TN – Many Tennessee seniors – and others with damage from last month's disastrous floods – don't understand how to apply for help from the federal government and are running out of time to seek assistance, officials tell AARP.
The deadline to register for federal assistance in the 48 counties declared disaster areas after storms ravaged West and Middle Tennessee is  July 6th, The Federal Emergency Management Agency has announced.
Tennesseans can apply online anytime at www.DisasterAssistance.gov or call the FEMA helpline at 800-621-3362 (FEMA) or (TTY) 800-462-7585 for those with speech and hearing disabilities. They also can ask questions and apply for assistance at disaster recovery centers in the affected counties. «Read the rest of this article»
Atlanta, GA — The Atlanta-based teen band von Grey, featuring four sisters ages 10-15, has announced a charitable gift of music to the City of Nashville. In the aftermath of the disastrous flooding that recently affected central Tennessee, these girls were moved by the devastation and wrote an inspiring song called "Rise Up," dedicated to the city of Nashville and its people. The band's producers and engineers worked on an accelerated schedule to produce the song, which has been formally released today.
«Read the rest of this article»