Bad news for drivers. Many buying at the legal limit, putting more underinsured drivers on the road

CLEVELAND, OH — Drivers planning to shop and compare car insurance quotes in the next few weeks are in luck. Average rates for car insurance are the lowest they've been in more than two years.
"This is great news for the growing number of savvy drivers shopping and comparing car insurance quotes," says Rob Klapper, CEO, insurance.com. "They know there is always a chance to save big because rates constantly change for various reasons – from events in the driver's personal life, like buying a home or having a birthday, to fluctuations in the insurance market."
The lowest average annual rate for car insurance dropped from $1,812 in April to $1,798 in May. By comparison, the May 2009 average rate was $1,871.
"But there's a flip side to this story," Klapper warns.
One factor pushing rates lower is the type of coverage drivers are selecting – and it's disconcerting to experts at insurance.com.
"We're seeing more and more drivers choosing minimum coverage or liability-only coverage when they shop and compare quotes," says Klapper. "It makes sense, since many people are on tight budgets in this down economy and car insurance is one of the easiest places to save money. But, inevitably, this trend only adds to a growing group of underinsured drivers on the road."
Lower limits could be costly for drivers. A serious accident can result in medical expenses that exceed an underinsured driver's policy limits, making them personally responsible for whatever's left on the bill. And they could lose their home or other assets in a lawsuit, if they're found at fault for an accident. For this reason, insurance.com always recommends drivers buy coverage that matches his or her financial risk.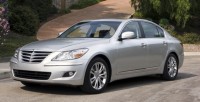 Insurance.com also encourages drivers to make sure they carry uninsured/underinsured motorist coverage. This coverage pays for damages caused by a driver who does not have car insurance or whose car insurance cannot fully cover the cost of the accident. It can also protect you if you are a pedestrian and are struck by a car driven by an uninsured motorist, paying for both medical expenses and lost wages.
"If you get in an accident and the other driver doesn't have insurance or doesn't have enough of it, you want to know you'll be made financially whole again," says Klapper. "This type of coverage is inexpensive and will pay your medical bills, lost wages and more. So make sure you and your passengers are protected fiscally and physically."
About INSURANCE.COM
Insurance.com is the leading online independent auto insurance agency in the United States. Our innovative technology allows consumers to link directly to the rating systems of more than a dozen top insurance companies. We streamline the shopping process for consumers, empowering them to instantly compare rates and make the smartest decisions for their insurance needs. Since 2000, millions of drivers have benefited from using our online shopping experience or speaking with our expert, licensed agents by phone. Headquartered in Solon, OH on the outskirts of Cleveland, insurance.com also offers information for life, health and home insurance.
Web Site: www.insurance.com/