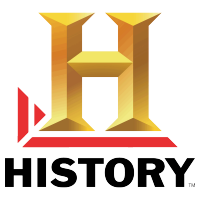 What do you get when you cross 'casual comfort' with a vintage brown biker jacket? No, not the latest clothing trend for this fall, but the hosts of the fastest growing cable network show for this summer! In case you have been hiding under a rock or the blanket of degrading drama drenched reality tv, its time to introduce yourself to something new and refreshing. 'American Pickers' premier's on the History channel tonight.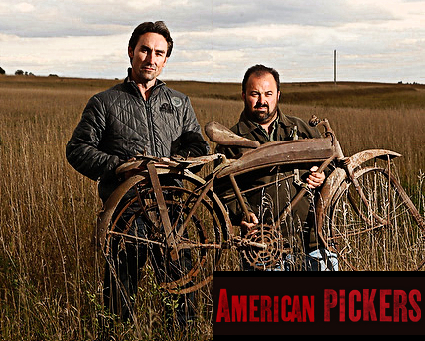 «Read the rest of this article»
Unity is the quality or state of being made one.
That is exactly what happened during the first annual Unity Day Celebration on Saturday night. For at least one evening, our community was made whole. The purpose of Unity Day was to help unite the Clarksville community, it celebrated the accomplishments our community's leadership, and paid tribute to and recognized the hard work of non-profit organizations in Clarksville, TN; and It more than succeeded in reaching this lofty goal.
The event was the brainchild of Treva Gordon, the Founder and Publisher of the Convenient Shopper an advertising supported bi-monthly magazine. However, during the evenings ceremonies Clarksville Mayor Johnny Piper announced that Unity Day would be officially recognized by the City each year.
«Read the rest of this article»
More than 80,000 expected in Manchester area for ninth annual music and arts festival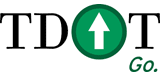 Nashville, TN – For nine years, Middle Tennessee has played host to one of the premiere live music events in the country – the annual Bonnaroo Music and Arts Festival.  The popular festival has people from all walks of life and from all corners of the country making the small city of Manchester in Coffee County their temporary home for several days each June.  As in years past, more than 80,000 music lovers are expected to attend this year's festival, which kicks off Thursday night, June 10th, and winds down Sunday night, June 13th. 
As Manchester prepares to welcome the multitude of visitors to their city, the Tennessee Department of Transportation and Tennessee Highway Patrol do some preparing of their own by gearing up for the extra traffic expected in the area resulting from Bonnaroo attendees.  With 80,000 festival-goers converging at an old farm site in Coffee County, the area in and around Manchester always sees much heavier traffic throughout the festival.  TDOT and the THP are working closely with the City of Manchester Police Department, the Coffee County Sheriff's Department and festival promoters to keep traffic moving on I-24 while also getting Bonnaroonies to their destinations.  The agencies and festival promoters have worked throughout the year on a plan to efficiently handle traffic during the festival. «Read the rest of this article»
Budget restores program to protect infants and creates framework for job growth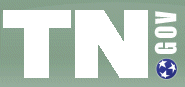 Nashville, TN – State Representative Joe Pitts (D-Clarksville) and the Tennessee House of Representatives put families, farmers and flood survivors first on Friday in passing a bipartisan state budget that created no new taxes while maintaining a healthy reserve fund for the state's future.  One troubling omission is Senate Republicans objecting to $20 million in tax relief for the businesses negatively affected by the recent historic flooding.
"This budget successfully protects our priorities of public education, saving and creating jobs and protecting our most vulnerable citizens," Pitts said. "Even in lean economic times, we created a small business opportunity fund to help small businesses across our state, provided vital services for our most vulnerable babies, gives desperately needed support to our farmers and helps thousands of Tennesseans who suffered catastrophic damage during the May floods. Those are the priorities our citizens expect from their lawmakers." «Read the rest of this article»

During June National Acne Awareness Month, Experts Advise Parents to Help Teens Focus on Health and Well-Being, Limit Summertime Stress and Get on Track with Proper Skin-Care Regimen

Fort Worth, TX — With such intense competition and pressure on today's teens to get into a good college, line up a strong summer internship and land the perfect summer job, many parents feel that summer is an ideal time for their teens to get ahead. However, the stress of a busy school year followed by a similarly hectic summer could cause teens to suffer from stress-related medical conditions such as acne.(i) June marks National Acne Awareness Month across the United States, and experts are advising parents to help their teens limit stress this summer and carve out ample time to focus on their health and well-being, including establishing a proper skin-care regimen.
"Summer used to be a time for teens to catch a breather and wind down from the stressful school year, but these days, a typical teen's summer 'break' is not so lazy and hazy," said Michele Borba, Ph.D., best-selling author of The Big Book of Parenting Solutions, a leading parenting expert and noted educational psychologist. "While summer activities such as internships, first jobs, camp and summer school are rewarding and beneficial overall, they can also lead to stressed, overscheduled teens, which can be detrimental to teens' mental and physical health. This summer, I urge parents to help their teens find time to slow down a bit and address any health and wellness issues such as acne management, diet and exercise, so that teens are refreshed and ready for the new school year ahead."
«Read the rest of this article»
Effort to create a Cabinet-level Department on Aging fails


Nashville, TN – Tennessee lawmakers this year adopted legislation to protect seniors from abuse and scams, but stopped short of consolidating dozens of programs for the elderly scattered across 23 state departments and agencies.
As the 2010 legislative session wound toward a close, lawmakers unanimously approved a bill seeking to protect seniors and others from abuse by health care providers. The Senate sent the governor the Elderly and Disabled Adults Protection Act (SB2297/HB2284) on a 27-0 vote on Thursday.
«Read the rest of this article»
July Issue Features Ratings of Nine Models; Review of the Apple iPad as an E-Book Reader

Yonkers, NY — New e-book readers keep hitting the market, yet a veteran model, the Amazon Kindle e-book reader tops Consumer Reports first full Ratings of these devices.  Despite improvement to the rival Barnes & Noble Nook e-book reader and the arrival of Apple's iPad tablet computer, which offers e-reader capability, Amazon's Kindle is still the best choice for most consumers.   The report and Ratings of e-book readers is featured in the July issue of Consumer Reports and on www.ConsumerReports.org.
Consumer Reports testers recently put nine e-book readers through comprehensive lab tests. Amazon's Kindle, $260.00, and its super-sized sibling, the Kindle DX, $490.00, had crisper, more readable type than any other model in the Ratings and slightly better than the Apple iPad, whose e-reading capabilities were assessed but excluded from the Ratings (see below).  The Kindles were among the fastest at refreshing and turning pages.  For most users, the lower-priced Kindle is a better choice than the DX because of its lighter weight and smaller size, unless extra real estate is needed for reading content such as e-textbooks. «Read the rest of this article»