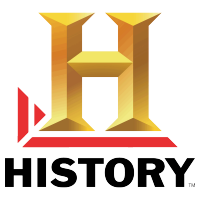 What do you get when you cross 'casual comfort' with a vintage brown biker jacket? No, not the latest clothing trend for this fall, but the hosts of the fastest growing cable network show for this summer! In case you have been hiding under a rock or the blanket of degrading drama drenched reality tv, its time to introduce yourself to something new and refreshing. 'American Pickers' premier's on the History channel tonight.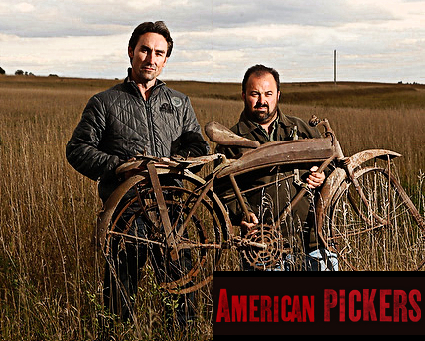 American Pickers is about two mid-western guys; Frank Fritz and Mike Wolfe who travel in a Mercedes cargo van looking for buried treasure in outbuildings, sheds, and barns across America. The show is more than the rusted antiques and collectibles they flip for a profit but for the people that gave those items their story. This show is Americana at its best and its growing a grass-roots following. Along side Pawn Stars, this show pushed History Channel into the top 5 cable t.v shows in March ratings with a viewership of 3.2 million viewers. Mike Wolfe who claims to be a bit more Internet savvy then his Pickin partner Frank, has his own online following of over 6,000 fans on the social networking site Facebook and 2,000+ on Twitter.
This show is not your grandparent's Antique Roadshow, these guys go crazy over junk! Not only do they have a passion for their finds but they are knowledgeable as well. The show is easy entertainment while also being educational. Finally, a reality show the whole family can sit and watch together!
American Pickers premiere's tonight on The History Channel at 8:00 pm CST. The History Channel can be found on channel 70 on Charter Communications, channel 120 on CDE Lightband, channel 270 on AT&T U-verse,  channel 269 on Direct TV,   and channel 120 on Dish Networks.