Budget restores program to protect infants and creates framework for job growth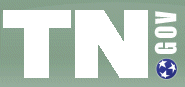 Nashville, TN – State Representative Joe Pitts (D-Clarksville) and the Tennessee House of Representatives put families, farmers and flood survivors first on Friday in passing a bipartisan state budget that created no new taxes while maintaining a healthy reserve fund for the state's future.  One troubling omission is Senate Republicans objecting to $20 million in tax relief for the businesses negatively affected by the recent historic flooding.
"This budget successfully protects our priorities of public education, saving and creating jobs and protecting our most vulnerable citizens," Pitts said. "Even in lean economic times, we created a small business opportunity fund to help small businesses across our state, provided vital services for our most vulnerable babies, gives desperately needed support to our farmers and helps thousands of Tennesseans who suffered catastrophic damage during the May floods. Those are the priorities our citizens expect from their lawmakers."
The final budget, which passed the House unanimously 94-0, is a compromise budget agreed to by both Democrats and Republicans after nearly six weeks of intense negotiations. Senate Republicans initially presented a budget plan littered with cuts to many successful state programs including the Governor's Office of Children's Care Coordination, a program working to lower the infant mortality rate in Tennessee.
Tennessee has the 47th worst infant death rate in the country, with Memphis' death rate ranking the worst among U.S. cities and comparable to that of some third-world countries. The Governor's Office of Children's Care Coordination helped establish many successful pilot programs, including one to combat pregnant smoking in East Tennessee that has saved the state $3 million in health care costs.
Despite its success in saving infants across the state in the last two years alone, the office was scheduled to close at the end of the year after Senate Republicans voted against fully funding the program last week. House Democrats stood firm on ensuring that those funds would be restored in the final version of the budget passed Friday.
"I believe our obligation as policy makers doesn't end with passing anti-abortion measures. We should be doing everything we can to save our babies' lives once they enter this world," Pitts said. "I am determined to overcome the business as usual political rhetoric and make meaningful decisions that focus on making a difference. Staving off the move to eliminate a program to care for our state's children is good policy and the right thing to do."
Jobs
The House also led the way in making sure those children grow up in homes where families have fair opportunities at well-paying jobs. House Democrats proposed a new program to help develop small business job growth throughout Tennessee. Called the Small Business Jobs Opportunity Fund, this new program will provide low-cost loans and financial assistance to up-and-coming small businesses looking to grow and create new jobs in Tennessee. The program is contingent on the funding being approved by Congress later this year.
"Creating jobs by strengthening small businesses is the focus of this new initiative." said Pitts. "We've heard about access to credit markets preventing small business growth.  This program helps small businesses by providing another access point to credit, enabling business owners to expand their payroll."
Agriculture
Funding was also restored for Tennessee's farmers by protecting the agriculture enhancement grants that provide funding for cost-share programs, equipment assistance, and agriculture growth programs in Tennessee. House Democrats proposed an additional $10 million, contingent on federal funds, to the $6.3 million in state funds provided in earlier budget proposals. Farming contributes $44.2 billion to Tennessee's economy and employs 342,000 Tennesseans.
"Numerous Montgomery County farmers depend on these funds to adapt to changing agricultural trends," Pitts said. "At a time when our economy needs a boost, agriculture enhancement grants are a great investment in Tennessee."
Flood Relief
When catastrophic events occur, our state government's priorities have to shift to take care of these events.  For those who suffered catastrophic damage in the wake of the May floods, Nashville Democrats Sen. Douglas Henry and House Minority Leader Rep. Gary Odom sponsored legislation to provide nearly $20 million in sales tax relief on all major home and repair purchases, as well as property tax breaks for those whose homes have been destroyed.
The tax break, which will be capped at $2,500, will help affected West and Middle Tennesseans save thousands of dollars as they continue to rebuild their lives. The legislation will not severely impact revenues, as the state would not have counted on a drastic increase in such purchases had the floods not occurred.
"Everybody knows somebody who was affected by the recent flooding."  Pitts said. "This tax relief program is one more way that lawmakers can help our neighbors in a time of great need."
Most importantly, the state of Tennessee maintains a healthy state reserve fund of nearly $600 million. While some Senate Republicans insisted that they had to make draconian cuts to save the state, the House of Representatives buckled down and fought for those who needed help the most while staying economically responsible.
"When we say '"Tennessee values'", we mean common sense and smart decisions," Pitts said. "Make no mistake; this budget year was very, very difficult.  But we stuck to the plan laid out by Governor Bredesen two years ago and have a responsible budget for all Tennesseans."