Clarksville Montgomery County School System received six competitive bids for renovations and additions to Montgomery Central High School with Denark Construction, Inc. of Knoxville submitting the low bid of $18,395,000.
Violette Architecture / Interior Design led the project's multi-disciplinary design team from Master Planning through Construction Document production and Bidding. Architects, Interior, Graphics and Food Service Designers, Civil, Structural, Mechanical, and Electrical Engineers were challenged to upgrade the unique forty year-old education facility to current safety, accessibility and academic standards without exceeding fixed construction budget limits.
The project's design increases the school's total area by over fifty percent through six additions and interior renovations throughout. The largest addition is over 40,000 square feet in area. Located near Highway 48/13, it includes media center and administrative space on the first floor and freshman academy on the second floor.
The next meeting of Tri-Cities Magic is Tuesday, June 15th, 2010, at 6:30 p.m.  Tri-Cities Magic is a group of magicians from Clarksville, Ft. Campbell, and Hopkinsville that meets each month on a Tuesday to have dinner, talk magic, share tricks & ideas, and plan shows and events.  The group invites area magicians and anyone interested in magic to join them.
This month's meeting will be held at the home of Wallace Redd, 511 Paula Drive, Clarksville.
Hankook Tire America Corp. Offers Consumers Tire Safety Tips


Wayne, NJ — In coordination with National Tire Safety Week, Hankook Tire America Corp. is offering tips and advice to arm consumers with the tire safety knowledge necessary to ensure that their tires are in good working condition for summer travel. «Read the rest of this article»

WASHINGTON, DC – U.S. Rep. John Tanner praised the enactment of a new law to give Tennesseans more options in TV channel lineups. S.3333, the "Satellite Television Extension and Localism Act of 2010," also known as "SHVERA," was signed into law recently. The law contains amendments that help further two of Congressman John Tanner's priorities that impact Tennesseans' channel lineup options.
"This new law gives 8th District families more access to local programming that originates from our state and best serves our communities," Congressman Tanner said. "We have been fighting hard to make these improvements and will continue working to ensure local programming is available." «Read the rest of this article»

The Federal Emergency Management Agency (FEMA) today announced updated information on the continued efforts of federal and state support in the Volunteer State following the severe storms and flooding between April 30th and May 18th.
As of today, 30 days after President Obama made a federal disaster declaration for Tennessee, 1,039 federal and state employees from across the country are working to meet the needs of more than 60,000 disaster survivors who have registered for assistance.
"FEMA is only one part of the team in Tennessee," said Federal Coordinating Officer Gracia Szczech. "The coordinated efforts between federal, state, local, non-profit, faith-based and private sector organizations have provided a broad network to get the needed information and assistance to individuals and families quickly." «Read the rest of this article»

Washington, DC — As oil continues to gush into the Gulf and our country spends more than a billion dollars a day on foreign oil, groups of Americans across the country are showing their support for clean energy through "American Clean Energy Now" events. Beginning this week, as Congress adjourns for Memorial Day recess, Repower America, a project of the Alliance for Climate Protection, is holding dozens of events across the nation showing urgent support for climate and clean energy policies from diverse communities including veterans, business, labor and faith leaders.
"The massive oil spill off our coast has devastated whole industries, ruined the entire Gulf way of life, and proven that our dependence on dirty sources of energy is more dangerous than we ever imagined," said Dave Boundy, Repower America campaign manager. "Meanwhile we are still spending over a billion dollars a day on foreign oil." «Read the rest of this article»
Kenwood Middle School Administrator Change Announced
Bart Dixon has been appointed principal of Kenwood Middle School, replacing Frank Wilson who today announced his acceptance of the assistant principalship at Kenwood High School.
Dixon was named assistant principal of West Creek High School in February 2009. He previously served five years as band director and after-school program site director at Richview Middle School.
Dixon has served as a music educator on the elementary, middle and high school levels in Clarksville-Montgomery County Schools and schools in Paducah and Hopkinsville, Kentucky. «Read the rest of this article»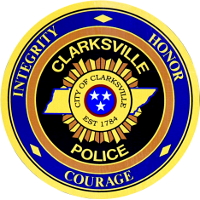 The Clarksville Police Department will be hosting The TEEN Citizen Police Academy, July 19th through July 23rdh, 2010. The course is free and the curriculum includes crime scene investigation, narcotics investigation, K-9 unit, and much more. The Teen Citizen Police Academy is for teens between the ages of 13-17. The times are 8:00 am for Monday and 9:00 am Tuesday through Friday, with pick up times no later than 3:00 pm each day. «Read the rest of this article»


The weekly Clarksville Parks and Recreation Department Recreation Report provides Clarksvillians with a glimpse at the activities and events that are available from the Parks and Recreation Department for them to enjoy together as a family. This weeks highlights include:
Summer Youth Program Began Monday
Summer Playhouse Sign Ups
Archery Class
Pools Now Open- NEW Swim Classes Available
Downtown Market
Movies in the Park
Sunrise Fitness at McGregor Park
Billy Dunlop Park Closed
Jammin' in the Alley «Read the rest of this article»
Kaye Jones, President of the Citizens Police Academy Alumni and active volunteer in Clarksville has decided to run for City Council Ward 11.
As owner of House Doctors Handyman Service and Clarksville Police Supply, Kaye understands the importance of running a business that is a good community partner. At the same time she understand how important it is to have a vision of the future for her businesses as well as the importance of a return on her investment as a business owner. «Read the rest of this article»