It was more a question of when, not if, five-time Toyota Tundra Bassmaster Angler of the Year Kevin VanDam was going to make a late-season charge. Heading into the Tennessee Triumph this week, the planet's best angler was in 26th in the Angler of the Year standings. Respectable for mere mortals, yes, but for VanDam, it wasn't good enough.
But this week looked like an obvious springboard. VanDam of Kalamazoo, Mich., has posted first-, second- and third-place finishes on Kentucky Lake in the three previous Bassmaster competitions here. A Wednesday limit of 25 pounds, 0 ounces, on the fish factory has him in the catbird seat to start the week. Just ounces off the pace, Rick Morris of Lake Gaston, Va., registered 24-15 and sits in second.
Unlike in years past on Kentucky, things have been a struggle thus far, VanDam said. The current didn't run until late in the day and the bass aren't schooling up and prone to quick flurries, most likely due to the recent flooding.
"It's not easy out there," said VanDam, a three-time Bassmaster Classic champion. "The areas that I typically go to have been beat to pieces. The biggest thing that has changed is everyone has the equipment to find fish out here. And it shows. But you still have to know what to throw and how to throw it to get the big bites."
«Read the rest of this article»

The outpour of community involvement has been extraordinary throughout the flood recovery process.  On May 3rd, 2010, Mayor Johnny Piper called upon the Clarksville-Montgomery County Community Action Agency as the lead agency in coordinating volunteer efforts for the flood victims. «Read the rest of this article»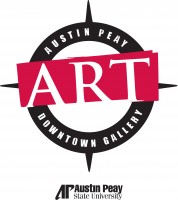 For 16 years, Vicki Ranck has taught art to sixth-, seventh- and eighth-graders at Montgomery Central Middle School, and she relies on her experience as an Austin Peay State University alumnus to motivate the young artists in her classroom.
"We had an excellent art program and professors at our disposal at APSU," she said. "I tell (the students) my room is set up like a 'mini' APSU in that there are centers of study to explore."
Ranck's analogy of a "mini APSU" however extends beyond her classroom to encapsulate the three campuses off Highway 49 that make up Montgomery Central Elementary, Middle and High schools. Or rather, a "mini APSU art department" resides in those buildings because Ranck is one of four APSU alumni teaching art at those schools. «Read the rest of this article»
Child Care Providers that offer Transportation put on Alert during Summer Months

Nashville, TN — In a renewed effort to ensure that comprehensive transportation rules are being followed, as well as remaining extra vigilant to keep children safe during hot summer days, child care providers across Tennessee who transport children will face increased inspections again this summer.  The Department of Human Services licensing staff is cracking down with extra monitoring visits to providers who transport children. Those caught breaking the rules face a range of penalties, from being put on notice, probation or suspension of their operation. 
Last summer more than 475 visits were conducted and 70 agencies were "Put on Notice" for violations that ranged from failure to conduct a walk-through to not reconciling the transportation logs.  While violations have become less severe in the years since the transportation crackdowns began in 2003, DHS is not letting up. «Read the rest of this article»
Fremont Insurance offers tips to make your car less appealing to auto thieves

FREMONT, MI — The first day of summer arrives later this month and as temperatures heat up, it can be tempting to leave the windows on your car open just a crack to alleviate the heat. According to automobile insurers, however, you may as well leave a sign on the car that reads "Steal Me" as cracked windows are an open invitation to car thieves, providing easy access with virtually no damage to the vehicle. A motor vehicle is stolen every 28.8 seconds in the USA with a price tag of more than $7.5 billion. According to the National Insurance Crime Bureau (NICB), Michigan ranks fifth in auto thefts behind only California, Texas, Florida, and Arizona with more than 50,000 vehicles stolen each year. «Read the rest of this article»
A chemist, research scientist and physical therapist are among the group of over 25 individuals making a career change this summer to become a teacher through the Tennessee Department of Education's Teach Tennessee program. Teach Tennessee is a statewide transitional licensure program created by Governor Phil Bredesen that addresses the need for classroom teachers by challenging mid-career professionals, retirees and others to teach.
Twenty-eight "Governor's Fellows" from 20 Tennessee counties, Alabama and Florida will begin their training this week to earn certification to teach this fall.
"These types of focused, skilled, professional instructors are exactly what we need in the classroom as we move forward with implementation of the STEM – Science, Technology, Engineering and Math – initiatives of Race to the Top," said Governor Phil Bredesen. «Read the rest of this article»

If the severe storms and flooding between April 30th and May 18th affected your income, you may be eligible for Disaster Unemployment Assistance.
You can apply by calling (877) 813-0950 or (615) 253-0800 (in Nashville). Help is available Monday through Friday from 8:00am to 4:00pm.
Filing deadlines are:
June 7th, 2010 for Benton, Carroll, Cheatham, Crockett, Davidson, Decatur, Dickson, Dyer, Fayette, Gibson, Hardeman, Haywood, Henderson, Hickman, Houston, Humphreys, Madison, Maury, McNairy, Montgomery, Obion, Perry, Rutherford, Shelby, Sumner, Tipton and Williamson counties.
June 9th, 2010 for Chester, Clay, DeKalb, Hardin, Jackson, Lauderdale, Lawrence, Lewis, Macon, Robertson, Smith, Stewart, Trousdale, Wayne and Wilson counties.
June 21st, 2010 for Cannon, Giles and Marshall counties. «Read the rest of this article»
Just like last fall when enrollment topped record numbers, Austin Peay State University again has reason to celebrate – this time, for the summer session.
Summer I enrollment opened June 7th with 2,746 students, an increase of 15.6 percent from the start of Summer I in 2009 when 2,375 started the summer term.
This is the University's largest summer enrollment ever. The increase is the direct result of efforts to increase summer enrollment. «Read the rest of this article»
Fort Campbell, KY – A 101st Airborne Division Soldier died June 6th when his patrol came under small arms fire in the Khogyani district, Nangarhar province, Afghanistan.
2nd Lt. Michael E. McGahan, 23, of Orlando, FL, was a combat engineer assigned to Company A, 1st Brigade Special Troop Battalion, 187th Infantry Regiment, 1std Brigade Combat Team. He joined the Army in November 2008 and arrived at Fort Campbell in December 2009. «Read the rest of this article»

The Clarksville City Council will host a meeting this week regarding the proposed East/West Corridor.  The proposed road project would connect Fort Campbell's Gate 1 to Wilma Rudolph Boulevard, stretch across land between Jack Miller Boulevard and the Hampton Plaza shopping center, and run between 101st Airborne Division Parkway and Tiny Town Road.
The City Council, Regional Planning Commission, Street Department and other City representatives will be there to answer questions, address concerns and hear input from home/land owners who could be affected by the proposal.
The meeting will be held Thursday, June 10th, at 6:00pm at the Kleeman Community Center, 166 Cunningham Lane.  This meeting is open to the public.  For additional information, call Christie Hill at (931)-648-6128.