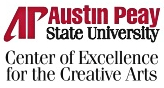 Austin Peay State University along with John McDonald and Tom Thayer of the Roxy Regional Theatre offered attendees of the APSU Center of Excellence for the Creative Arts' Spring Salon Series a sneak preview of the upcoming Musical Forever Plaid.
John McDonald spoke in between musical numbers about the history of the Roxy Regional Theatre, and their plans for the future.  They are currently seeking 1000 donors to contribute $1000 each to provide the funding which will allow them to begin the process of building the new Roxy Regional Center for the Arts. If you love the Arts in Clarksville, TN your name should be among the contributors!
«Read the rest of this article»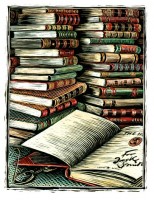 Summer typically provides at least a few more hours for reading, whether it's during vacation or just because you have more daylight hours for relaxing. Here are some authors I consider worth reading:
1. Karen von Blixen-Finecke (Isak Dinesen). "I had a farm in Africa" in the romantic OUT OF AFRICA (first published in 1937) is one of the most memorable first lines in any book I've ever read. These six simple words somehow create an atmosphere of intrigue that extends throughout the book. If you have seen the movie and enjoyed it, you will love the book. «Read the rest of this article»
Rep. Curtis Johnson's legislation that would help children of military personnel transition from school to school has passed both houses of the General Assembly and is on the way to the Governor for his action.  The bill calls for Tennessee to join the Interstate Compact on Education Opportunity for Military Children which was implemented by the Council of State Governments (CSG) in partnership with the Department of Defense. 
The four areas addressed by the compact are enrollment, placement, eligibility, and graduation requirements.  Most military children will be in six to nine different school systems during their lives from kindergarten through twelfth grade.  Because of the numerous moves, usually during a school year, there are often problems with the transfer of records, graduation requirements being different, being excluded from extra-curricular activities, redundant or missed entrance/exit testing, and kindergarten and first grade entrance age variations.  The Compact, which has already been adopted by 31 states, helps to address these issues. 
"I was pleased to see the overwhelming support for this legislation," Rep. Johnson said.  "It passed unanimously in the House and the Senate, and several members asked to join as co-sponsors of the legislation, Rep. Johnson concluded."


Philadelphia, PA — Terrence Holt, Austin Peay State University's standout running back and kick returner, is featured by The Sports Network as one of the Football Championship Subdivision's (FCS) Top 10 specialists.
Last season, Holt led the FCS in all-purpose yards per game (215.7), helped by his third straight season of at least 1,000 yards on kickoff returns. He was named first-team All-America all-purpose back by the College Sporting News and was named second second-team all-purpose back by The Sports Network.
As a junior, he averaged for 25.4 yards on 47 kickoff returns, including a career-best 99-yard kickoff return for a score,  and 12.4 yards on 16 punt returns, including a 71-yard return that proved to be the winning score against Tennessee State.
To read the feature: www.sportsnetwork.com/merge/tsnform.aspx?c=sportsnetwork&page=cfoot2/misc/haley/index.htm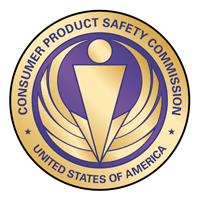 Washington, DC — The U.S. Consumer Product Safety Commission, in cooperation with the firm named below, today announced a voluntary recall of the following consumer product. Consumers should stop using recalled products immediately unless otherwise instructed. It is illegal to resell or attempt to resell a recalled consumer product.
Name of product: GE Front-Load Washing Machines
Units: About 181,000
Manufacturer:  GE Appliances & Lighting, of Louisville, Ky.
Hazard: A wire can break in the machine and make contact with a metal part on the washtub while the machine is operating, posing fire and shock hazards to consumers. «Read the rest of this article»
With Temperatures forecast for the 90's and high humidity in store for this weekend, FEMA and the National Weather Service want to make sure that you are ready for the extreme heat.

Heat kills by pushing the human body beyond its limits. In extreme heat and high humidity, evaporation is slowed and the body must work extra hard to maintain a normal temperature.
Most heat disorders occur because the victim has been overexposed to heat or has over-exercised for his or her age and physical condition. Older adults, young children, and those who are sick or overweight are more likely to succumb to extreme heat. «Read the rest of this article»

Nashville, TN — Father's Day is a wonderful time for men to celebrate the role they play in influencing the  choices children in their lives make. One of these choices is tobacco use.
"This Father's Day, I urge dads to think about and discuss the effects tobacco may be having on their family," said Commissioner Susan R. Cooper, MSN, RN. "If they do smoke, fathers can set a good example by either quitting smoking or influencing children to resist the pressures they may face from their peers to use tobacco products." «Read the rest of this article»
Paris, TN – Kevin VanDam's Kentucky Lake domination is beginning to get a bit ridiculous. Despite a rough start – VanDam failed to connect on consecutive 5-pounders on his first two bites – the five-time Toyota Tundra Bassmaster Angler of the Year opened up a 6-pound lead at the Tennessee Triumph Friday.
After scoring a first-, second- and third-place finish in the previous three Elite events here, VanDam is closing in on adding another victory to his Kentucky Lake ledger. He ended up toting 24 pounds, 2 ounces, to the scales Thursday, which upgraded his two-day total to 49 pounds, 2 ounces. His consistency was rare as he was only angler to remain in the top five from Wednesday.
VanDam capitalized on a fast-and-furious early-morning bite, which allowed him to vacate his primary areas by 9:30am and hunt for new water. The search wasn't fruitless and VanDam feels that he has a number of areas at his disposal that could produce. Still, VanDam was worried about boat pressure – from locals and competitors – with the impending weekend. Last year, perhaps the most lasting image from Bobby Lane's victory here was the armada of 100-plus spectator boats that crowded his area. «Read the rest of this article»
Doughnut Hole Checks Will be Mailed Automatically


Nashville, TN – Tennessee's Attorney General and AARP warn seniors to beware of con artists trying to take advantage of $250.00 rebate checks going out this year to Medicare recipients who have fallen into the "doughnut hole" gap in Part D prescription coverage.
"If someone promises to help you get one of these rebate checks for a fee, or tells you that you need to fill out a form or give them your Social Security or Medicare number, it's a scam," said Attorney General Bob Cooper. "Don't fall for it."
The truth is that the $250.00 checks will be mailed automatically to Medicare Part D beneficiaries after they hit the "doughnut hole." The first batch of checks will be mailed Thursday and more will go out monthly through the remainder of 2010. «Read the rest of this article»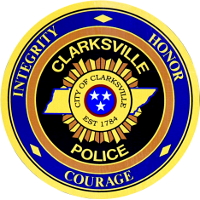 Clarksville Police Department awarded the first Crime Free Business certification to, David Bata, owner of Tennessee Gun Country, 1525C Ft Campbell Blvd. To receive the certification, the business had to meet the standards set by The International Crime Free Organization.
It entailed: attending a two hour training program which gave the business the tools and techniques to set up a crime free business; development of written policies and procedures for the business to follow;  developed ongoing training for employees, and successfully passing a crime free business  inspection.  «Read the rest of this article»