In the neighborhood of Savannah Lakes, Breanna Drew, Cate Nelson, Caroline Schroeder, Autumn Brown, and Nichole Romero will be hosting a lemonade stand, June 11th-13th, to raise money for childhood cancer- just like Alex. They are hoping to make $300.00 dollars by the end of this weekend to help hospitals find cures to save kids lives. What they would like for you to do is come out and support them! You can do many things to help them out, such as, coming out to help sell, make, or advertize the stand, and spread the word!
The lemonade stand is in Savannah Lakes behind 416 Treemont Drive, Clarksville, TN  on Carraige Way and will be open 12:00noon – 3:30pm.
«Read the rest of this article»
Editors Choose Top Vehicles for $10,000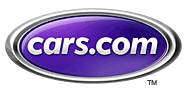 Chicago, IL — The economy may be rebounding, but the quest for an affordable ride lives on. To help those consumers looking for a quality vehicle that is easy on their wallet, Cars.com editors put together a list of the best cars that $10,000 can buy.
"There are a lot of great cars available for buyers on a budget," says Cars.com Editor in Chief Patrick Olsen. "However, it is important for car buyers to consider the entire package when choosing a wallet-friendly model. Our best $10K cars help buyers find cost-friendly options that still deliver features like safety and gas mileage." «Read the rest of this article»

Clarksville, TN — Air Service Now! Heating & Cooling a leading provider of residential and commercial heating and cooling repair services today announced that they are acquiring Ellis Heating and Cooling; a company specialized in heating and cooling services to enhance its residential heating and cooling division.
"A partnership was formed with Ellis Heating and Cooling to help Air Service Now! Heating and Cooling broaden its residential heating and cooling market" commented Greg, Operations Manager. «Read the rest of this article»


Beginning Monday, June 14, portions of McGregor Park will be closed to the public. Portions will remain closed for the next two weeks to repair areas of the concrete walk that were damaged from the recent flood.  Those portions include from the Wendy's Bridge to Packet Boat Plaza and then from Packet Boat Plaza to the pedestrian overpass.
The City of Clarksville wants to remind citizens, for your safety and well-being to please use caution while visiting these areas.
For complete details about McGregor Park closures, please visit us online at www.cityofclarksville.com/parks&rec/ or call 931-645-7476.
New requirement part of broader civil rights protections
Washington, DC – The U.S. Department of Housing and Urban Development will begin requiring applicants seeking grant funding to comply with state and local laws that protect individuals from being denied housing based on their lawful source of income. This funding requirement is part of a broader effort by HUD to make certain grant applicants meet state and local anti-discrimination laws, including those prohibiting housing discrimination based on a person's income, such as Section 8 Rental Assistance, Temporary Assistance for Needy Families (TANF), Supplemental Security Income (SSI), Social Security Disability Insurance (SSDI) or earnings from seasonal employment.
This week, HUD published a general funding notice detailing the minimum requirements that will apply to all of the Department's competitively awarded grant programs for Fiscal Year 2010. For the first time, HUD will now require applicants to comply with state and local anti-discrimination laws that prohibit housing discrimination against persons based on their 'lawful source of income.' «Read the rest of this article»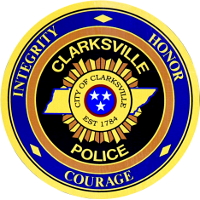 The City of Clarksville and Montgomery County intend to submit a joint application for the 2010 Byrne Justice Assistance with the funds to be shared between the County and the City to be used for traditional law enforcement and crime prevention activities. Any person wishing to make a comment regarding use of funds is invited to attend a public comment period June 16th, 2010 at 1:30 pm.  This session will be held downstairs in the briefing room at The Clarksville Police Department, 135 Commerce St., Clarksville, Tennessee.

Market Commentary by Scott J. Brown, Ph.D., Chief Economist for Raymond James Investment Services
The economic data were generally soft, consistent with a lackluster-to-moderate pace of economic growth. The Federal Reserve's Beige Book noted that "economic activity continued to improve since the last report," although most Fed districts described the pace of growth as "modest." Retail sales were much weaker than anticipated, falling by 1.2% in May, down 1.1% excluding autos. Weakness was concentrated in building materials, which could reflect the acceleration in March and April (due to the pending expiration of the homebuyer tax credit). Ex-autos, building materials and gasoline, sales edged up 0.1% following a 0.2% decline in April.
The stock market mood remained negative, with plenty of intraday volatility. However, Chinese export data suggested that the European debt crisis has not had a major impact on foreign trade. Global equity markets improved on that news and short-covering may have exaggerated the impact in the United States. The disappointing retail sales figures dampened the mood again on Friday. «Read the rest of this article»
The Southeastern Conference, the Big Ten, Conference USA and the Mid-America Conference…Now add the BIG EAST to conference opponents Austin Peay State University will be playing in future football seasons.
In fact, Austin Peay not only will open the 2011 football season at Cincinnati (first week of September, exact date and time still to be determined), but they as well will be playing a Bearcats team that won the BIG EAST Conference in 2009 and played in the Sugar Bowl.
"It's kind of like what Southern Miss said a few years ago, 'go anywhere and play anybody," APSU coach Rick Christophel said. "It is exciting to get Cincinnati on our schedule, especially considering they have been in the BCS (Bowl Championship Series) the last few years. It's another place I have been fortunate enough coach (1983) at and they really have done a great job of improving the facilities along with the talent level to be in the BIG EAST Conference. «Read the rest of this article»
Paris, TN – Just when it seemed Kevin VanDam had a virtual stranglehold on the Tennessee Triumph, the five-time Toyota Tundra Bassmaster Angler of the Year uncharacteristically loosened his grip heading into the final day of competition. Despite weighing 21 pounds, 11 ounces, Friday, the Kalamazoo, MI, veteran lost nearly half of his 6-pound advantage as Kelly Jordon smashed 24 pounds, 0 ounces, to close the gap.
Kentucky Lake guru VanDam – he has posted a second-, third and first-place finish in the past three BASS events here – amassed a three-day total of 70-13 (Jordon has 67-2) but has seen his weight decline each of three competition days. Much of that can be attributed to the tremendous boat pressure VanDam is coping with and the bad news for KVD is that the impending weekend should only bring increased traffic.
«Read the rest of this article»