USDA Forest Service and Ad Council Join DreamWorks Animation to Launch New PSAs Featuring Shrek to Help Get Children Outside and Re-connected with Nature
Washington, DC — In an effort to encourage children to spend more time outdoors and re-connect with nature, the USDA Forest Service and the Ad Council are joining DreamWorks Animation SKG, Inc. today to launch a new series of public service advertisements (PSAs) featuring characters from DreamWorks Animation's beloved Shrek films. Hank Kashdan, Associate Chief of the Forest Service, unveiled the PSAs on June 11th at the Denver Museum of Nature and Science in coordination with National Get Outdoors Day. The ads will be distributed to media outlets nationwide this week.
Children in the U.S. spend fifty percent less time outdoors than they did twenty years ago, according to the Institute for Social Research at the University of Michigan. As a result of this limited interaction with the outdoors, many children are unaware of the benefits that nature provides, including improving their physical and mental health and emotional well-being. Research shows that children who play outside have lower stress levels and more active imaginations, become fitter and leaner, develop stronger immune systems and are more likely to become environmentally conscious in the future.
«Read the rest of this article»

We Must come to an Accounting of the Kind of Energy We Use and the Damage it Causes
Washington, DC – Speaking on the House Floor in support of H.Res. 1330, Recognizing June 8th, 2010, as World Ocean Day, Congressman Dennis Kucinich (D-OH) made the following statement:
"I rise in support of the resolution to name June 8th as World Ocean Day, but for the last fifty days, and for the next six months at least, every other day is going to be 'Ruin our Ocean's Day.'
"While we would like to think that this is all about BP, I think that we have to go a little bit further. We have to understand that we have been pursuing a way of life that is not sustainable. «Read the rest of this article»
Use these tips to guard against identity theft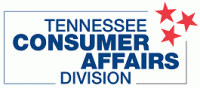 Nashville, TN – Each year, as many as 9 million Americans become victims of identity theft, the unauthorized acquisition and use of a person's identifying information – such as a name, Social Security number or credit card number – to commit fraud or other crimes. Identity thieves might use data to rent apartments, obtain credit or establish telephone accounts. Victims often discover the crimes when reviewing credit reports or statements. «Read the rest of this article»

Boston, MA — Paying for college can be a daunting task for many students and their families. In addition to the typical confusion over all the available options for paying for college, there is the aftermath of the financial market meltdown, tightened credit and recent federal government changes to student loan structures. At the same time, two primary sources of education funding have diminished over the last few years — savings and home equity. Altogether, these factors have had a profound effect on families' ability to pay for college. «Read the rest of this article»
State agencies work to stem tide of crimes against vulnerable adults.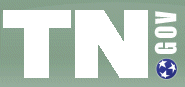 Nashville, TN – Nearly 9,500 reports of adult abuse, neglect and/or financial exploitation were reported last year to the Tennessee Department of Human Services' Adult Protective Services (APS) unit.  The number of reports has grown 23 percent in just five years. 
To raise awareness of this crime, Governor Phil Bredesen has proclaimed June 15th "Elder Abuse Awareness Day" in Tennessee.  The Department of Human Services and Commission on Aging and Disability are also working to promote a better understanding of abuse and neglect of vulnerable adults.   «Read the rest of this article»
Fallen B-17E Bomber 'Swamp Ghost' unveiled at ceremony honoring America's war heroes.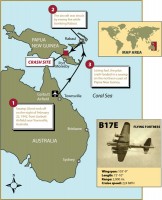 Long Beach, CA — It's a sacrifice Americans said they would never forget. And today, more than 68 years since a group of young U.S. servicemen in a B-17E Flying Fortress crash-landed in a primitive New Guinea swamp, a group of the air crew's surviving relatives and supporters will welcome home the fallen aircraft to honor the heroes of World War II.
A formation flyover by a vintage P-51 Mustang and P-40 Warhawk above the Long Beach Harbor will launch a ceremony to unveil the recovered bomber, nicknamed Swamp Ghost and known by historians as the Holy Grail of military aviation.
«Read the rest of this article»
Paris, TN – Kevin VanDam has set the bar so high that when the Kalamazoo, MI, veteran goes a few tournaments without a victory, bass fishing fans are left to ponder if he has lost the magic. But VanDam is undoubtedly on top of his game and Saturday, he laid waste to rumors of a struggle, extending his Kentucky Lake domination at the Tennessee Triumph with a four-day total of 92 pounds, 5 ounces.
«Read the rest of this article»