Paris, TN – Kevin VanDam has set the bar so high that when the Kalamazoo, MI, veteran goes a few tournaments without a victory, bass fishing fans are left to ponder if he has lost the magic. But VanDam is undoubtedly on top of his game and Saturday, he laid waste to rumors of a struggle, extending his Kentucky Lake domination at the Tennessee Triumph with a four-day total of 92 pounds, 5 ounces.
The victory, VanDam's 17th – which inches him closer to the BASS all-time mark of 19 – was accomplished in wire-to-wire fashion and the 20-time Bassmaster Classic qualifier was locked in from the first day of practice. Most importantly, VanDam accumulated a stout number of Toyota Tundra Bassmaster Angler of the Year points and bumped his standing there up to eighth, which puts him safely in the cutline for the Bassmaster Elite Series Postseason with one qualifying event remaining.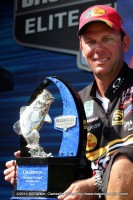 While his weight steadily decreased each day of competition, VanDam, who earned $100,000 for the victory, brought in four consecutive limits that weighed more than 20 pounds. His Kentucky Lake ledger includes two firsts, a second and a third-place finish in the previous four times the Bassmaster Elite Series has visited the fishery.
"I kept hearing people say, "Is there something wrong with VanDam," and it kind of made me laugh," said VanDam, a five-time Toyota Tundra Bassmaster Angler of the Year. "I mean, I had a pretty good start to the year winning the Classic. There have been a few scenarios this year where key bites just didn't go my way and that happens. Sometimes you are on a roll and sometimes you aren't.
"This lake is so special to me and I knew I had a good shot here. It really suits my style. It just feels great."
It was a typical VanDam setup that propelled him to victory. He primarily worked two Strike King crankbaits, a Series 6 XD and a silent stalker in chartreuse sexy shad, which boated the majority of his weighed bass. He mixed in other lures but as in years past, the crankbaits were the main weapon of choice.
While he stuck with an old friend in his presentation method, it was a new toy that VanDam labeled as "key". VanDam's side-imaging unit –he recently inked a deal with Humminbird – gave him the ability to expand on his areas and locate the sweet spots where the bass were holding. In fact, his three best spots were found using the equipment.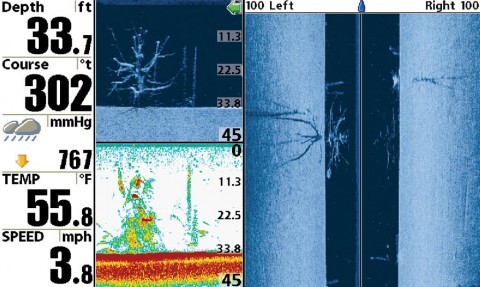 Once he found the schools of bass, it was a matter of long, precise casts that were able to hit bottom. If his cast was right, VanDam said, that the bass were so wadded up in the defined areas, that he couldn't work his lure without bumping a bass.
"The technology that is available to us nowadays, it's almost like magic," said VanDam, a three-time Bassmaster Classic champion. "You can see the schools of bass and I'm not sure why they were relating to the areas they were in, but they were certainly there."
While VanDam hasn't struggled by any stretch of the imagination – he will have won more than $600,000 this year with plenty to remain – he has been disappointed. In particular, the previous Elite event on Clarks Hill Lake was the first time VanDam felt he left something on the table. Apparently, he does his best when he's angry.
"I was really disappointed after the last event," said VanDam, 42. "So I wanted to come in here and do everything I could to have a shot at the Angler of the Year. That has been my goal when I started the season and it will still be my goal when it ends."
In a distant second was Edwin Evers of Talala, OK. Evers totaled 85-12, nearly 7 pounds off of VanDam's torrid pace. While Evers lamented some of the bites he failed to put in the boat, the five-time Bassmaster winner took solace in his second-place position in the Angler of the Year standings.
"It's an eight-event season and you have to perform throughout," said Evers. "I like where I'm at and I can't wait to get back to fishing next week."
Right behind Evers was his brother-in-law Terry Butcher, also of Talala. Butcher amassed 80-4 and moved up to sixth in the Angler of the Year standings with the stellar performance. Sticking to fourth was Jason Quinn of York, SC, with 78-15 while Derek Remitz of Grant, AL, snagged fifth with 78-9. Remitz moved up to third in the AOY standings, which can be found below.
Kentucky Lake has hosted a dozen BASS events, including the 2009 Tennessee Triumph, at which Lane of Lakeland, FL, won his first BASS tournament with a total of 97 pounds, 9 ounces, after leading through all four days. Lane finished a disappointing 52nd.
Kentucky Lake is 185 miles in length, with 160,000 surface acres and 2,380 miles of shoreline. Lake Barkley adds another 80,000 surface acres.
The top prize of the Tennessee Triumph is $100,000.
The local sponsor of the Tennessee Triumph is the Paris-Henry County Chamber of Commerce.
Photo Gallery
The final day of the Tennessee Triumph Tournament
Be sure to catch all the action!

Fishing fans can catch all of the on-the-water action from the Tennessee Triumph on The Bassmasters, which airs Sunday, July 4th, at 10:00am ET on ESPN2. The daily weigh-ins for all regular-season Elite events and the two postseason events will air live on ESPN3.com.
About the Elite Series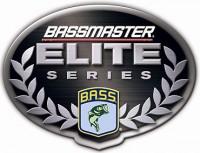 Up next for the Elite Series is the regular-season finale, the June 17th-20th AutoZone Sooner Run on the Arkansas River out of Muskogee, OK. There, much will be at stake as qualifying positions in the Postseason (top 12), the Bassmaster Classic (top 37) and next year's Elite Series will be determined.
The Bassmaster Elite Series Postseason, Toyota Trucks Championship Week, is set for July 24th-31st and will be played out once again on two productive Alabama fisheries. The first leg, the July 24th-25th Trophy Chase, returns to Lake Jordan out of Wetumpka. The finale, the Evan Williams Bourbon Trophy Triumph, is slated for July 30th-31st on the Alabama River from Montgomery.
Bassmaster Elite Series Official Sponsors: Toyota, Berkley, Evan Williams Bourbon, Humminbird, Mercury, Minn Kota, Skeeter, Yamaha and Bass Pro Shops.
Bassmaster Elite Series Supporting Sponsors: Lowrance, Triton Boats, Nitro Boats and Ramada.
About BASS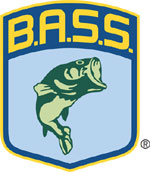 For more than 40 years, BASS has served as the authority on bass fishing. The organization advances the sport through advocacy, outreach and its expansive tournament structure while championing efforts to connect directly with the passionate community of bass anglers through its Bassmaster media vehicles.
The Bassmaster brand and its considerable multimedia platforms are guided by a mission to serve all fishing fans. Through its industry-leading publications Bassmaster Magazine, BASS Times and Fishing Tackle Retailer; comprehensive Web properties in Bassmaster.com, BASSInsider.com, ESPNOutdoors.com and ESPN360.com, and ESPN2 television programming, Bassmaster provides rich, leading-edge content true to the lifestyle.
BASS oversees the prestigious Bassmaster Tournament Trail, which includes the Bassmaster Elite Series, Bassmaster Opens, BASS Federation Nation and the ultimate celebration of competitive fishing, the Bassmaster Classic.
BASS offers an array of services to its more than 500,000 members while spearheading progressive, positive change on issues related to conservation and water access. The organization is headquartered in Celebration, FL.
FINAL STANDINGS- TENNESSEE TRIUMPH
2010 Paris, TN 6/9-6/12
Kentucky Lake, Paris TN.
(PROFESSIONAL) Standings Day 4
Place

Angler

Hometown

No./lbs-oz

Pts

Total

$$$

 













1

Kevin VanDam

Kalamazoo, MI

20

92-05

320

$100,000

 
 
 
 
 
 
 
 

Day

Number of Fish

Weight

 
 
 
 
Day 1
5
25-00
 
 
 
 
Day 2
5
24-02
 
 
 
 
Day 3
5
21-11
 
 
 
 
Day 4
5
21-08
 
 
 
 
 
 
 
 
 
 
 
 
 
 
 
 
 

2

Edwin Evers

Talala, OK

20

85-12

295

$25,000

 
 
 
 
 
 
 
 

Day

Number of Fish

Weight

 
 
 
 
Day 1
5
19-14
 
 
 
 
Day 2
5
21-12
 
 
 
 
Day 3
5
23-12
 
 
 
 
Day 4
5
20-06
 
 
 
 
 
 
 
 
 
 
 
 
 
 
 
 
 

3

Terry Butcher

Talala, OK

20

80-04

290

$20,000

 
 
 
 
 
 
 
 

Day

Number of Fish

Weight

 
 
 
 
Day 1
5
15-15
 
 
 
 
Day 2
5
21-10
 
 
 
 
Day 3
5
19-10
 
 
 
 
Day 4
5
23-01
 
 
 
 
 
 
 
 
 
 
 
 
 
 
 
 
 

4

Jason Quinn

Lake Wylie, SC

20

78-15

285

$15,000

 
 
 
 
 
 
 
 

Day

Number of Fish

Weight

 
 
 
 
Day 1
5
20-13
 
 
 
 
Day 2
5
21-01
 
 
 
 
Day 3
5
21-00
 
 
 
 
Day 4
5
16-01
 
 
 
 
 
 
 
 
 
 
 
 
 
 
 
 
 

5

Derek Remitz

Grant, AL

20

78-09

280

$14,000

 
 
 
 
 
 
 
 

Day

Number of Fish

Weight

 
 
 
 
Day 1
5
18-11
 
 
 
 
Day 2
5
16-01
 
 
 
 
Day 3
5
21-15
 
 
 
 
Day 4
5
21-14
 
 
 
 
 
 
 
 
 
 
 
 
 
 
 
 
 

6

John Crews

Salem, VA

20

77-11

276

$13,500

 
 
 
 
 
 
 
 

Day

Number of Fish

Weight

 
 
 
 
Day 1
5
14-08
 
 
 
 
Day 2
5
18-00
 
 
 
 
Day 3
5
25-00
 
 
 
 
Day 4
5
20-03
 
 
 
 
 
 
 
 
 
 
 
 
 
 
 
 
 

7

Kelly Jordon

Mineola, TX

20

77-10

272

$14,500

 
 
 
 
 
 
 
 

Day

Number of Fish

Weight

 
 
 
 
Day 1
5
16-06
 
 
 
 
Day 2
5
26-12
 
 
 
 
Day 3
5
24-00
 
 
 
 
Day 4
5
10-18
 
 
 
 
 
 
 
 
 
 
 
 
 
 
 
 
 

8

Matt Herren

Trussville, AL

20

75-05

268

$12,500

 
 
 
 
 
 
 
 

Day

Number of Fish

Weight

 
 
 
 
Day 1
5
18-13
 
 
 
 
Day 2
5
19-04
 
 
 
 
Day 3
5
18-01
 
 
 
 
Day 4
5
19-03
 
 
 
 
 
 
 
 
 
 
 
 
 
 
 
 
 

9

Brian Snowden Reeds

Spring, MO

20

71-13

264

$12,000

 
 
 
 
 
 
 
 

Day

Number of Fish

Weight

 
 
 
 
Day 1
5
15-01
 
 
 
 
Day 2
5
19-10
 
 
 
 
Day 3
5
22-01
 
 
 
 
Day 4
5
15-01
 
 
 
 
 
 
 
 
 
 
 
 
 
 
 
 
 

10

Matt Greenblatt

Palm Beach Gardens, FL

20

69-08

260

$11,500

 
 
 
 
 
 
 
 

Day

Number of Fish

Weight

 
 
 
 
Day 1
5
20-00
 
 
 
 
Day 2
5
18-09
 
 
 
 
Day 3
5
19-01
 
 
 
 
Day 4
5
11-14
 
 
 
 
 
 
 
 
 
 
 
 
 
 
 
 
 

11

Scott Rook

Little Rock, AR

20

67-02

257

$11,000

 
 
 
 
 
 
 
 

Day

Number of Fish

Weight

 
 
 
 
Day 1
5
15-02
 
 
 
 
Day 2
5
22-05
 
 
 
 
Day 3
5
16-11
 
 
 
 
Day 4
5
13-00
 
 
 
 
 
 
 
 
 
 
 
 
 
 
 
 
 
 
 
 
 
 
 
 

12

Keith Poche

Troy, AL

19

65-11

254

$10,500

 
 
 
 
 
 
 
 

Day

Number of Fish

Weight

 
 
 
 
Day 1
5
20-01
 
 
 
 
Day 2
5
21-07
 
 
 
 
Day 3
5
14-06
 
 
 
 
Day 4
4
09-13
 
 
 
 
 
 
 
 
 
 

Overall Tournament Totals

 

Day

#Limits

#Fish

Weight

 
 
 
Day 1
84
449
1374-09
 
 
 
Day 2
81
436
1397-08
 
 
 
Day 3
42
225
727-04
 
 
 
Day 4
11
59
202-08
 
 
 
 
 
 
 
 
 
 
 
218
1169`
3701-13
 
 
 
 
 
 
 
 
 
Big Bass of Tournament
 
Kelly Jordon
Mineola, TX
10-01
$1,000.00
 
 
 
 
 
 
 
 
 
Berkley Heavyweight of Tournament
 
Kelly Jordon
Mineola, TX
26-12
$500.00
 
 
Toyota Tundra Bassmaster Angler of the Year standings
2010 Tennessee Triumph – Paris, TN Pro Points After Kentucky Lake, Paris, Tenn. Ending 06-12-2010, Day 4
| | | | |
| --- | --- | --- | --- |
| Place | Name | State | Points |
| 1 | Skeet Reese | Calif. | 1821 |
| 2 | Edwin Evers | Okla. | 1759 |
| 3 | Derek Remitz | Ala. | 1673 |
| 4 | Brian Snowden | Mo. | 1617 |
| 5 | John Crews | Va. | 1609 |
| 6 | Terry Butcher | Okla. | 1606 |
| 7 | Cliff Pace | Miss. | 1596 |
| 8 | Kevin VanDam | Mich. | 1549 |
| 9 | Aaron Martens | Ala. | 1539 |
| 10 | Greg Hackney | La. | 1528 |
| 11 | Bill Lowen | Ohio | 1512 |
| 12 | Gary Klein | Texas | 1511 |
| 13 | Dave Wolak | N.C. | 1508 |
| 14 | Jeff Kriet | Okla. | 1499 |
| 15 | Russ Lane | Ala. | 1498 |
| 16 | Morizo Shimizu | Japan | 1489 |
| 17 | Michael Iaconelli | N.J. | 1481 |
| 17 | Mark Davis | Ark. | 1481 |
| 17 | Todd Faircloth | Texas | 1481 |
| 17 | Tommy Biffle | Okla. | 1481 |
| 21 | Jason Williamson | S.C. | 1470 |
| 22 | Dean Rojas | Ariz. | 1467 |
| 23 | Mike McClelland | Ark. | 1459 |
| 24 | Scott Rook | Ark. | 1457 |
| 25 | Shaw Grigsby | Fla. | 1451 |
| 26 | Bobby Lane | Fla. | 1435 |
| 27 | Stephen Browning | Ark. | 1434 |
| 28 | Greg Vinson | Ala. | 1431 |
| 29 | Gerald Swindle | Ala. | 1426 |
| 30 | Matt Herren | Ala. | 1401 |
| 30 | Terry Scroggins | Fla. | 1401 |
| 32 | Steve Kennedy | Ala. | 1380 |
| 33 | Kevin Wirth | Ky. | 1377 |
| 34 | Boyd Duckett | Ala. | 1364 |
| 35 | Clark Reehm | Ark. | 1361 |
| 36 | Brent Chapman | Kan. | 1360 |
| 37 | Kelly Jordon | Texas | 1354 |
| 38 | Cliff Crochet | La. | 1319 |
| 39 | Jared Lintner | Calif. | 1318 |
| 40 | Denny Brauer | Mo. | 1306 |
| 41 | Mark Tucker | Mo. | 1299 |
| 42 | Jason Quinn | S.C. | 1295 |
| 43 | Casey Ashley | S.C. | 1290 |
| 44 | Paul Elias | Miss. | 1282 |
| 45 | Mark Menendez | Ky. | 1280 |
| 46 | Matt Reed | Texas | 1274 |
| 47 | James Niggemeyer | Texas | 1272 |
| 48 | Bradley Roy | Ky. | 1268 |
| 49 | Takahiro Omori | Texas | 1261 |
| 50 | Marty Robinson | S.C. | 1248 |
| 51 | Ish Monroe | Calif. | 1243 |
| 52 | Kotaro Kiriyama | Ala. | 1241 |
| 53 | Billy McCaghren | Ark. | 1233 |
| 54 | Timmy Horton | Ala. | 1225 |
| 55 | Davy Hite | S.C. | 1218 |
| 56 | Dustin Wilks | N.C. | 1216 |
| 57 | Alton Jones | Texas | 1208 |
| 58 | Guy Eaker | N.C. | 1200 |
| 59 | Rick Morris | Va. | 1195 |
| 60 | Bradley Hallman | Okla. | 1183 |
| 61 | Randy Howell | Ala. | 1177 |
| 62 | Pete Ponds | Miss. | 1169 |
| 63 | Pat Golden | N.C. | 1163 |
| 64 | Zell Rowland | Texas | 1162 |
| 65 | J Todd Tucker | Ga. | 1155 |
| 66 | Jeff Connella | La. | 1143 |
| 67 | Kenyon Hill | Okla. | 1141 |
| 68 | Marty Stone | N.C. | 1139 |
| 68 | Kevin Short | Ark. | 1139 |
| 70 | Peter Thliveros | Fla. | 1137 |
| 71 | Matt Greenblatt | Fla. | 1132 |
| 72 | Bernie Schultz | Fla. | 1131 |
| 73 | Byron Velvick | Texas | 1128 |
| 74 | Fred Roumbanis | Okla. | 1112 |
| 75 | Charlie Hartley | Ohio | 1111 |
| 76 | Rick Clunn | Mo. | 1098 |
| 77 | Chris Lane | Ala. | 1077 |
| 78 | Mark Tyler | Okla. | 1075 |
| 79 | Britt Myers | S.C. | 1065 |
| 80 | Jami Fralick | S.D. | 1053 |
| 81 | Chad Griffin | Texas | 1051 |
| 82 | Grant Goldbeck | Md. | 1045 |
| 83 | Keith Poche | Ala. | 1035 |
| 84 | John Murray | Ariz. | 1027 |
| 85 | Yusuke Miyazaki | Texas | 1007 |
| 86 | Dennis Tietje | La. | 1005 |
| 87 | Wade Grooms | S.C. | 1001 |
| 88 | Vince Fulks | Okla. | 947 |
| 89 | Byron Haseotes | Mass. | 903 |
| 90 | David Smith | Okla. | 875 |
| 91 | Jeremy Starks | W.Va. | 867 |
| 92 | Mark Burgess | Mass. | 837 |
| 93 | Scott Ashmore | Okla. | 755 |