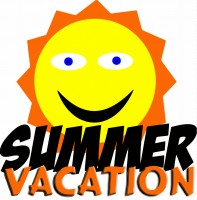 According to research by Harris Cooper of Duke University, the average student loses at least a month's worth of learning over the summer. Math skills are supposed to take a greater hit than other subjects. What can you do to help your child avoid the slippery slope?
First, make every day a learning experience. If appropriate, have your child take classes in summer school or go to vacation Bible school. In addition, everyday activities can teach many things to children. «Read the rest of this article»
Guidelines and Applications For Fiscal Year 2011 Ongoing Grants Available Online

Nashville, TN — The Tennessee Arts Commission has announced availability of grants in the ongoing grant categories. Grant categories include Touring Arts, Professional Development Support, Technical Assistance, Special Opportunities, Arts Education Mini-Grants, and Arts Education Teacher Incentive. Applications and guidelines are now available online (www.arts.state.tn.us). The grants will be available for Fiscal Year 2011, which begins July 1st, 2010 and ends on June 30th, 2011. Deadline for each grant is 30 days prior to the event. «Read the rest of this article»
Daymar Institute was formerly known as Draughons Junior College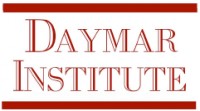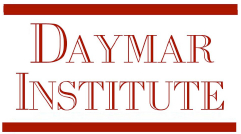 The Daymar Institute is pleased to invite the residents of Montgomery and the surrounding counties to their Community Career Fair on Friday June 25, 2010 from 10a.m.-2p.m. Residents are encouraged to bring 10-20 copies of their resume and be prepared to meet with up to 40 local employers, agencies and organizations. "This is an excellent opportunity to meet face to face with potential employers and learn about job opportunities, make networking contacts and possibly find your next career" says Daymars' Director of Career Services, Mary Wauford. «Read the rest of this article»
Washington, DC – U.S. Rep. John Tanner praised the enactment of a new law to give Tennesseans more options in TV channel lineups.  S.3333, the "Satellite Television Extension and Localism Act of 2010," also known as "SHVERA," was signed into law recently.  The law contains amendments that help further two of Congressman John Tanner's priorities that impact Tennesseans' channel lineup options.
"This new law gives 8th District families more access to local programming that originates from our state and best serves our communities," Congressman Tanner said. "We have been fighting hard to make these improvements and will continue working to ensure local programming is available." «Read the rest of this article»
Nashville, TN – Before you start a summer job, take a vacation, or send the kids off to camp, the Internal Revenue Service wants you to know that certain summertime activities may qualify you for tax breaks, but there are also some tax issues that must be handled correctly now to avoid problems later.
"Knowledge of the rules can help make sure you get all the possible tax benefits from summertime activities," said IRS spokesman Dan Boone.
Here are some tips from the IRS that may help you lower your taxes and avoid tax problems: «Read the rest of this article»