Beautiful Journey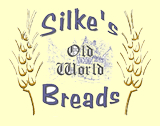 On Saturday, June 19th 2010 from 6:30pm – 8:00pm, come down to Silke's Old World Breads, Bakery and Cafe' for a scenic tour of Europe and the beauty that surrounds us. The evening will feature works by artist Jennifer Reverri and many other local Artists.
The featured Artist will have matted photos, cards and ceramics available to purchase and a drawing will be held for a giveaway of several pieces from the Artist.
Silke's Old World Breads, Bakery and Cafe' is located at 1214A College Street, Clarksville TN.
Washington, DC — The National Oceanic and Atmospheric Administration (NOAA) and the U.S. Food and Drug Administration (FDA) are taking additional steps to enhance inspection measures designed to ensure that seafood from the Gulf of Mexico reaching America's tables is safe to eat.
The federal government, in conjunction with Gulf States' regulatory agencies, is playing an active role in ensuring the safety of seafood harvested from federal and state waters. The federal government, led by FDA and NOAA, is taking a multi-pronged approach to ensure that seafood from Gulf waters is not contaminated by oil. The strategy includes precautionary closures, increased seafood testing inspections and a re-opening protocol. «Read the rest of this article»

The City of Clarksville and Montgomery County intend to submit a joint application for the 2010 Byrne Justice Assistance with the funds to be shared between the County and the City to be used for traditional law enforcement and crime prevention activities.
Any person wishing to make a comment regarding use of funds is invited to attend a public comment period June 16th, 2010 at 1:30pm. 
This session will be held downstairs in the briefing room at The Clarksville Police Department, 135 Commerce St., Clarksville, Tennessee.
Saturday, June 19th, 2010  at 12:00pm at APSU – University Recreation Field
Contact:
The American Cancer Society Relay For Life is a life-changing event that gives everyone in communities across the globe a chance to celebrate the lives of people who have battled cancer, remember loved ones lost, and fight back against the disease. At Relay, teams of people camp out at a local high school, park, or fairground and take turns walking or running around a track or path. Each team is asked to have a representative on the track at all times during the event. Because cancer never sleeps, Relays are overnight events up to 24 hours in length. «Read the rest of this article»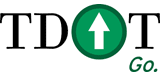 The Tennessee Department of Transportation (TDOT) will conduct a Highway Design Meeting on June 29th, 2010 in the cafeteria of Cumberland Heights Elementary School, 2093 Ussery Road South, Clarksville, TN to discuss SR-l49 and SR-13 in Montgomery County as shown on the general location map.
The project proposes to widen SR-149 and SR-13 for an approximate distance of 3 miles. Construction along SR-149 will begin approximately 700' east of River Road and extend to the SR-149/SR-13 intersection. Widening along SR-13 will begin just south of the SR-149/SR-13 intersection and extend to Zinc Plant Road and includes the reconstruction of the SR-13 bridge over the Cumberland River. The proposed typical section for both SR-149 and SR-13 will consist of four 12' traffic lanes, one 12' center turn lane, and 10' shoulders with curb and gutter within a 104' right-of-way. «Read the rest of this article»
Fort Campbell, KY – Fort Campbell access points will change hours of operations beginning June 20th, 2010.
Beginning June 20th the following changes will take place:
Gates 2 and 5 will close.
Gate 1, Gate 3 and Gate 6 will be open from 4:00am to 9:00pm on weekdays, and from 7:00am to 9:00pm on weekends.  During the initial transition, Gates 3 and 6 will be closed on weekends from June 20th – July 3rd.
Gate 4, Gate 7, Gate 10, and Mabry will continue to remain open 24-hours a day, 7-days a week.
Angels Gate will be open from 5:00am to 5:00pm on weekdays, and closed on weekends.
The gate closures reflect a reduction in traffic due to the ongoing deployment, and also allow Fort Campbell to best allocate its resources.

The board of directors of F&M Bank has announced the promotions of five Clarksville employees. Kathi Stokes was promoted to vice president, collections. Tina Reed has been promoted to assistant vice president, human resources. Bill Purcell has been promoted to assistant vice president, purchasing and facilities. Nancy Scalise is the bank's new assistant vice president, items processing, and Sarah Schneider has been promoted to assistant vice president, central loan processing.  All five employees work at F&M's Administration Services office at 2601 Wilma Rudolph Blvd. «Read the rest of this article»
The Coffee Party of Clarksville, TN recently held a standing room only political forum at the Getsome Coffee Shop on Trenton Road Clarksville, TN titled "Coffee with Candidates"
Each candidate had 3 minutes to give an opening statement then was asked several questions by the Coffee Party of Clarksville executive committee members.
Here are the candidates that chose to attend this event. Circuit Court Clerk Cheryl Castle and Peggy Macias, candidates for Montgomery County Circuit Court Clerk, Mayor Carolyn Bowers for Montgomery County Mayor, Tyler Barrett for Montgomery County Sheriff, Judge Elizabeth Rankin, Merriel Bullock Neal and Ken Goble Jr. for General Sessions and Juvenile Court Judge. «Read the rest of this article»
Written by U.S. Army Sgt. 1st Class Kerensa Hardy, Combined Joint Task Force-101 Public Affairs  
Bagram Airfield, Afghanistan – As the Army marked its 235th birthday, the 101st Airborne Division (Air Assault) took command of Regional Command-East during a ceremony on Bagram Airfield's flight line June 14th.
With a C-17 Globemaster III waiting to transport the outgoing command, the 82nd Airborne Division passed the mantle of leadership to the 101st Abn. Div., now Combined Joint Task Force-101.
It was a little more than a year ago when the All American division took the reins from the Screaming Eagles in what has seemingly become a tradition between the two headquarters.
«Read the rest of this article»