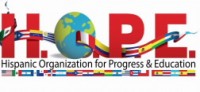 On June 5th Nashville Artist Jorge A. Yances came to Clarksville to work with the children at the Hispanic Organization for Progress & Education (H.O.P.E.)  to create a mural for their first annual Create, Paint, and Express Yourself youth summer program. The mural was put on display at the Clarksville-Montgomery County Public Library yesterday, and will remain there until the end of the month.
The purpose of this program is to give children another outlet to express themselves instead of getting into trouble through boredom. The art portion of program was funded in part by a grant from the Clarksville Arts & Heritage Development Council, along with sponsorships by AmeriChoice & Jerry's Artarama.
«Read the rest of this article»


Pools Now Open- NEW Swim Classes Available. The first session of swim classes began, June 14th. 
This year we are offering Senior Splash which consists of a 45 minute workout for those ages 50 and up.  This class combines gentle, yet effective aerobic exercises to help tone and strengthen muscles.  Basic Water Aerobics is also available for anyone ages 18 and up.  This 45 minute class is aimed at improving tone, strength and mobility.
Get your child accustomed to the water at an early age with our Mommy/Daddy and Me class.  Recommended for children 6-36 months. «Read the rest of this article»
Develop a new skill, explore a new idea, learn a new language or seek a new career with a class from Austin Peay State University's Center for Extended and Distance Education. Register early and receive a 10 percent discount on selected courses. Preregistration is required for each course. «Read the rest of this article»

Clarksville-Montgomery County reported the highest sales tax collection in a fiscal year this year. The total collected for the 2009-2010 fiscal year was $48,148,168.21, which averaged out to $4,012,347.35 a month. This was an increase of $1,977,053.49 over and above the 2008-2009 fiscal year totals. Brenda Radford the Montgomery  County Trustee said, "Montgomery County, TN. wants to thank our residents for continuing to "Shop Local, Buy Local"."
The $48,148,168.21 in Sales Tax Revenue for 2009-2010 will be distributed as follows:

City of Clarksville: $11,762,260.45
Clarksville-Montgomery County School Operation: $33,293,704.75
School Debt Service: $3,092,203.01
Free Internet safety solution adds support for 25 languages, backed by an international Advisory Council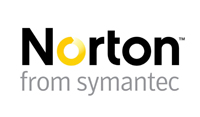 Mountain View, CA — Norton from Symantec (NASDAQ:SYMC) announced that its award-winning online family safety service, Norton Online Family, will now be offered for free worldwide in 25 languages. Previously available in English only, the new version of Norton Online Family is the first globally available free solution to give parents the comprehensive tools they need to not just block inappropriate websites, but truly connect with their children's online lives and foster ongoing dialogue about safe Internet behaviors. According to the Norton Online Family Report, a global study that was released today, 62 percent of kids worldwide have had a negative online experience, underscoring the need for a service like Norton Online Family that helps create positive online experiences for their kids. «Read the rest of this article»
Clarksville, TN – June 16, 2010
Get your friends and family together and head out to the 2010 North Tennessee State Fair. There is lots of fun, games and food for kids of all ages.
This year the Helicoptor Ride is back and you can see the fair from a different view for only $25.00 per person. This is going to be a popular attraction so plan to get there early as they only take up one person at a time.
The North Tennessee State Fair is held at the Clarksville Speedway again this year -1600 Needmore Road in Clarksville, Tennessee View Map
Midway opens daily at 5:00pm «Read the rest of this article»
Move Over Fido and Felix, Make Room for Dog Vader and Chairman Meow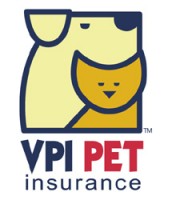 Brea, CA — Shakespeare once famously asked "What's in a name?" When it comes to pet names, the answer is puns, pop culture references, and a little bit of poop. For the third year running, Veterinary Pet Insurance Co. (VPI), the nation's oldest and largest provider of pet health insurance, is saluting those four-legged friends with names of a truly unforgettable nature.
VPI employees selected 50 unusual dog and cat names from the company's database of more than 485,000 insured pets and narrowed them down by voting for the 10 most unusual names for each species. Following are the 10 Most Unusual Dog and Cat Names for 2010: «Read the rest of this article»
Group Gives MONKEES 1966 Hit A Country/Bluegrass Twist

Nashville, TN –Two-time International Bluegrass Music Association Entertainers of the Year, The Grascals (www.grascals.com), invite country radio to jump on board their latest release, "Last Train To Clarksville." Delivered to programmers via CDX Vol. 501, the single is a proven winner; the driving up-tempo song was a smash for The Monkees in 1966.  «Read the rest of this article»
It's just a question of where you want to put your money. Clarksville City Council members last week balked at a $2.3 million Edith Pettus Park renovation plan.
It's a good idea, but an expensive idea, one council member observed before retreating to his upper-class neighborhood not far from both private and city-operated golf courses.
Isn't Pettus Park within sight of the new multi-million dollar Foy Fitness Center? How about the Governor's Stadium complete with running track? Isn't there a swimming pool and tennis courts adjacent to the Foy Center? What about the baseball fields, soccer fields, intramural fields, and just plain open fields, all within sight of Pettus Park? Can't the kids around Pettus Park just have at it with those facilities? «Read the rest of this article»
Local entrepreneurs open popular teen and twenty-something clothing retail store that recycles fashion at a discount

Clarksville, TN – With Plato's Closet® of Clarksville open at 2250 Wilma Rudolph Boulevard, local teens and twenty-somethings now have a place to bring that excess of stylish clothing that has been piling up in their closets and dressers for months. The hip, trendy clothing store buys and sells guys and girls gently used, brand-name clothing and accessories, including shoes, belts, purses, jewelry and other teen items.
"Our store fills a distinct niche in the retail market," said Brandy Vaughn, who owns the Plato's Closet in Clarksville with her husband, Jim Vaughn. "We are part of a unique retail resale business that specializes in the teen and the young adult market segment. The great thing about our business is that the wish list for trendy, brand-name apparel and the availability of it in virtually every teen's closet presents fantastic opportunities." «Read the rest of this article»