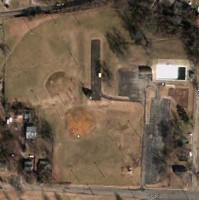 It's just a question of where you want to put your money. Clarksville City Council members last week balked at a $2.3 million Edith Pettus Park renovation plan.
It's a good idea, but an expensive idea, one council member observed before retreating to his upper-class neighborhood not far from both private and city-operated golf courses.
Isn't Pettus Park within sight of the new multi-million dollar Foy Fitness Center? How about the Governor's Stadium complete with running track? Isn't there a swimming pool and tennis courts adjacent to the Foy Center? What about the baseball fields, soccer fields, intramural fields, and just plain open fields, all within sight of Pettus Park? Can't the kids around Pettus Park just have at it with those facilities?
Oh, rats. All those things are reserved for college students. Just across the street, the kids in the hood have only Pettus Park to keep them occupied. And, spending $2.3 million for a bunch of kids in the hood is, well, just not going to happen, the council member observed.
Within a few blocks of the hood are at least four big box churches with recreation facilities. Surely kids in the hood are welcome there. No, the doors there are locked tight. You can't just let anybody loose in those places, you know.
Some of those churches have made tentative efforts to reach out over in the hood. But, there are problems with that. It's really not safe, you know. You can't take too many risks — back to Fort God secure behind the $75,000 electronically locking door system
The city? The churches? Individuals? Who's going to take the risk to invest in the kids in the hood? There's not much chance of it happening. There's just not much return on investment with a bunch of kids in the hood. Now, about upgrades for that city golf course….
About Edith Pettus Park


This Project was Funded in Part by a Grant From the Land and Water Conservation Fund (LWCF) Administered by the Recreation Educational Services Division, Tennessee Department of Environmental and Conservation as well as a Community Development Block Grant.


Park Rules & Info
Park Hours: Dawn to Dusk
No Skates, Boards, Bikes or Motorized Objects In Play Area or Walkways.
All Pets Must Be Leashed
No Alcoholic Beverages or Profanity Allowed
No Smoking in Playground Areas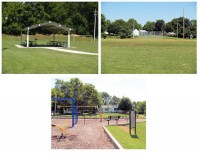 Facility Description
2 Pavilions
Benches
Picnic Tables
Playground
Open Fields
9.8 Acres