Students scheduled to graduate in August from Austin Peay State University will have an opportunity next month to participate in Grad Finale, an event designed to make sure all preparations have been made for summer commencement.
Grad Finale will be from 11:00am-3:00pm, Thursday, July 1st in the Morgan University Center Ballroom. «Read the rest of this article»
Important Information regarding Tax Relief that may soon be available to Individuals affected by Flooding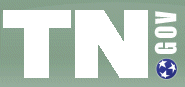 New legislation passed by the General Assembly is expected to provide Tennessee sales tax relief for qualified individuals affected by the recent severe storms and flooding who must replace damaged or destroyed items. Eligible items include major appliances and residential furniture used in the individual's primary residence with a purchase price of $3,200 or less per item, and building supplies used for restoration of the individual's primary residence with a purchase price of $500.00 or less per item.
Individuals receiving disaster assistance from the Federal Emergency Management Agency (FEMA) as a result of the severe storms and flooding that occurred in Tennessee between May 1st, 2010 and May 8th, 2010, may request a refund of Tennessee sales tax paid on eligible items purchased between May 1st, 2010 and September 30th, 2010. «Read the rest of this article»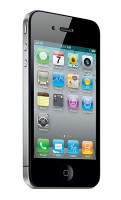 Cupertino, CA — Tuesday, Apple and its carrier partners took pre-orders for more than 600,000 of Apple's new iPhone 4. It was the largest number of pre-orders Apple has ever taken in a single day and was far higher than we anticipated, resulting in many order and approval system malfunctions.
Many customers were turned away or abandoned the process in frustration. We apologize to everyone who encountered difficulties, and hope that they will try again or visit an Apple or carrier store once the iPhone 4 is in stock.

© 2010 Apple Inc. All rights reserved. Apple, the Apple logo, Mac, Mac OS and Macintosh are trademarks of Apple. Other company and product names may be trademarks of their respective owners.
Web Site: http://www.apple.com/


Clarksville Young Professionals ( CYP ) will be holding a Kickball Tournament June 26th 2010 at the Swan Lake Sports Complex. The tournament will start at 8:00am and should last until 7:00pm. «Read the rest of this article»

Students at Volunteer State Community College who wish to enroll at Austin Peay State University after earning their associate degree will be able to transfer with ease, in large part due to a new dual admissions agreement between the two postsecondary institutions.
Leaders from both APSU and Vol State will sign the dual admissions agreement, known as the Austin Peay Guarantee, during a press conference at 10:00am, Thursday, June 24th in the president's conference room at Vol State's campus in Gallatin. The agreement signing is open to the public.
"Over the years, Vol State has sent us great students, and I'm happy to see our two institutions take this new step, which will pave the way for other students in the future," APSU President Tim Hall said.
Vol State President Dr. Warren Nichols also expressed excitement in the new agreement. «Read the rest of this article»
Clarksville, TN – June 17th, 2010
Come on out and watch the NAPA Crash for Cash Demolition Derby and Boxing tonight at the North Tennessee State Fair.
If you like the sound of metal crashing, and smoke a spewing, you won't want to miss out on tonight's main event at the fair. Come on out to the Clarksville Speedway and make some noise for your favorite driver. «Read the rest of this article»
Dunbar Cave will present many nature programs this summer. Upcoming events include: Blowgun Workshop, Cave Formations, Bats, Area Geology, History Tour and so much more! «Read the rest of this article»

Fort Campbell, KY – Five 101st Airborne Division Soldiers died June 7th when their vehicle struck an improvised explosive device in the Dangam district, Kunar province, Afghanistan.
All five Soldiers were assigned to Company A, 2nd Battalion, 327th Infantry Regiment, 1st Brigade Combat Team, 101st Airborne Division (Air Assault), Fort Campbell, KY.    «Read the rest of this article»