Fort Campbell, KY – A 101st Airborne Division Soldier died June 15th when his mounted patrol came under fire in the Shigalwasheltan district, Afghanistan.
Spc. Benjamin D. Osborn, 27, of Queensbury, NY, was an infantryman assigned to Company A, 2nd Battalion, 327th Infantry Regiment, 1st Brigade Combat Team. He joined the Army in April 2007 and arrived at Fort Campbell in August 2009. «Read the rest of this article»
Clarksville, TN – June 18th, 2010.
It's time for Mud Drags tonight at the North Tennessee State Fair. With lots of rain yesterday, the track should be nice and muddy and set for lots of mud slinging fun.
Just how fast can that car go down the track ? Your just gonna have to come out to the North Tennessee State Fair held at the Clarksville Speedway – 1600 Needmore Road in Clarksville, Tennessee View Map You will not want to miss this show. «Read the rest of this article»
Clarksville, TN Resident Donna Gannon Receives $10,000 Academic Scholarship
Minneapolis, MN – Clarksville, Tennessee resident Donna Gannon has been named one of 25 initial recipients of the Rasmussen College 110th Anniversary Scholarship. The $10,000 scholarship will benefit her completion of a Bachelor's Degree in Criminal Justice through Rasmussen College Online. The Scholarship Selection Committee chose Gannon from nearly 1,300 applicants across all campuses, programs, and degrees.
 
"We are excited to welcome Donna Gannon as she transitions her passion for criminal justice into a career in law enforcement," Rasmussen College Online Campus President Don DeVito said. "Donna has shown dedication to both the industry and excelling in her profession. I look forward to witnessing her growth as she develops the skills necessary to succeed in this fast growing industry." «Read the rest of this article»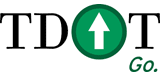 Nashville, TN — Tennessee Department of Transportation contract crews will reduce Interstate 65 North and South in Sumner County to one lane this weekend as repairs to the bridges that cross over US 31W (Springfield Highway) continue. I-65 at mile marker 98 will be reduced to one lane in each direction from Friday, June 18th, 2010 at 8:00pm until Monday, June 21st at 6:00am.
This weekend's lane reduction is necessary for the application of a special sealant that will be placed on the newly repaired concrete bridge deck surface at mile marker 98, just north of the Davidson County line. Once the mixture is applied to each travel lane, it must dry for a period of several hours. «Read the rest of this article»
Fraudulent product is dangerous to patients allergic to penicillin
Silver Spring, MD — The U.S. Food and Drug Administration warned consumers about a potentially harmful product represented as "Generic Tamiflu" sold over the Internet. FDA tests revealed that the fraudulent product does not contain Tamiflu's active ingredient, oseltamivir, but cloxacillin, an ingredient in the same class of antibiotics as penicillin.
The agency reminds patients who are allergic to or may have experienced adverse reactions from penicillin products that they are at risk of experiencing similar reactions from cloxacillin. This includes a sudden, potentially life-threatening reaction called anaphylaxis, with symptoms that include difficulty breathing, chest tightness, swelling of the throat or tongue, hives, dizziness, loss of consciousness, or a rapid or weak pulse. To date, the FDA is not aware of any reports of adverse reactions.
There is no FDA-approved generic drug for the prescription product Tamiflu. «Read the rest of this article»
A  Devotional By Brother Shep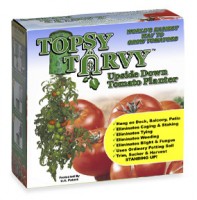 This spring Blanche and I brought a Topsy- Turvy tomato plant grower. It is working just find. The plants take a lot of water. This afternoon I noticed that the tomato plant was wilted real bad from lack of water.
The temperature is in the 90's here today. I watered the plant and in about a half hour the plant was starting to stand up and look healthy again.
«Read the rest of this article»
Friday, June 18, 2010

Sequoia Lane is closed to traffic from Trenton Road to Pea Ridge Road until approximately 1:00pm this afternoon. Gas and Water construction workers are installing a water service line on Sequoia. Traffic will be detoured to Trenton and Pea Ridge roads.

Have you ever thought about becoming a Montgomery County Master Gardener?  Well, now is the time to apply!
Please keep in mind that this is a volunteer based organization that depends greatly on your time and commitment to the program.  «Read the rest of this article»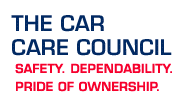 Bethesda, MD — Keeping your car clean will significantly help preserve its overall value, according to the Car Care Council.
"Keeping your vehicle clean not only protects your valuable investment, it also fosters a sense of pride and accomplishment," said Rich White, executive director, Car Care Council. "It's a task that takes very little money or effort, but delivers huge returns."
Polishing your vehicle once every six months and washing it once a week prevents the buildup of damaging chemicals and dirt that may harm the vehicle's finish. In addition to regular care, it is important to watch for any dents, dings, scratches or cracked glass. These problems, when left unattended, can lead to more expensive repairs down the line. «Read the rest of this article»
June 21st – 23rd for students entering 1st through 8th grades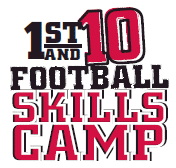 You are invited to attend the 1st and 10 Football Skills Camp held by coach Rick Christophel and his staff at Austin Peay State University. Our objectives are simple and contain the following:
Teach fundamentally sound techniques.
Instruct and refine those techniques on the practice field.
Provide a fun, competitive environment where campers can display what they have learned.
Have fun on and off the practice field! «Read the rest of this article»