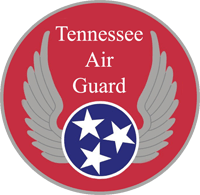 Suzanne W. Hayes, DDS, is TDOH Director of Oral Health Services
Nashville, TN – A resident of Nashville and member of the Tennessee Air National Guard's 164th Airlift Wing in Memphis has been selected as the Air National Guard Dental Officer of the Year. The award ceremony was yesterday, June 19th at the Readiness Frontiers Awards Banquet in Minneapolis, MN.
Lt. Col. Suzanne Hayes, of the 164th AW Medical Group, also serves as Director of Oral Health Services for the Tennessee Department of Health and is an adjunct faculty member of the University of Tennessee. She has been a member of the Tennessee National Guard since 2006. «Read the rest of this article»
Some Who Received Student Loan Relief May Qualify for Tax Refunds
Washington, DC – As part of a larger Administration announcement today on efforts to strengthen the health care workforce, the Internal Revenue Service announced today that under the Affordable Care Act, health care professionals who received student loan relief under state programs that reward those who work in underserved communities may qualify for refunds on their 2009 federal income tax returns as well as an annual tax cut going forward.
"Doctors and nurses who choose to practice in underserved areas make a great contribution to their local communities," Commissioner Doug Shulman said. "By expanding the tax exclusion for student loan forgiveness, the Affordable Care Act provides an even greater incentive to practice medicine in areas that need it most."
The Affordable Care Act included a change in the law, effective in 2009, that expands a tax exclusion for amounts received by health professionals under loan repayment and forgiveness programs. Prior to the new law, only amounts received under the National Health Service Corps Loan Repayment Program or certain state loan repayment programs eligible for funding under the Public Health Service Act qualified for a tax exclusion. «Read the rest of this article»
By Gabriel Rasmus Segovia
The East -West Corridor being debated by our Clarksville City Council is a hotly contested plan. The immediate families who stand to lose multi-generational farms are among the most vocal opponents, along with other property and home owners in the path of the proposed road from Gate 1 to Wilma Rudolph.
I recently attended a public hearing held at the Kleeman Center on this proposed road. At this meeting, I was able to ask several key planners on this project some specific questions. After reflecting on the answers I was given, I made a decision about what I would recommend the best course of action should be.
Let me start by saying that the first question I always ask is, "How much is this going to cost?" When I spoke to the person who should know the answer, he told me that the figure given to the public at that meeting ($30 million) was a three year old estimate. I asked another person there, and he told me that you can add about 3% per year for inflation, but even then that figure was a rough estimate. «Read the rest of this article»
Clarksville, TN – June 19th, 2010
Don't miss it ! Today is the final day of The North Tennessee State Fair going on at the Clarksville Speedway.
Armbands for only $20.00 between 1:00pm and 6:00pm today and then all rides are tickets only. Gather your friends and family and enjoy a day in the midway with all the rides, games, food and fun. Their are rides and games for kids of all ages.
If you are running short on cash, there is an ATM maching right there on the midway next to the ticketbooth. «Read the rest of this article»
Nashville, TN —  The Sustainable Tennessee coalition will discuss the recent flooding in Middle Tennessee and develop recommendations for long term actions Tennessee residents can take in response to this crisis at a meeting to be scheduled for August in Nashville. 
"From recommendations concerning development in flood plain areas and smart growth, to techniques for reducing storm water runoff and incorporating green and energy savings methods in the rebuilding of homes and buildings, there is a lot that the environmental community can contribute to the ongoing flood response," said John McFadden, Executive Director for the Tennessee Environmental Council.    «Read the rest of this article»
By Councilman Bill Summers
On the evening of June 10th, the city held a public informational meeting at the Kleeman Community Center. The purpose was to provide background information to property owners affected by the proposed East-West Corridor, also known as Jack Miller Blvd.
A couple of months ago the Planning Commission alerted the city council that proposed new residential developments in and around the 2007 proposed corridor were about to close it off completely. Traffic engineers and long term planners had marked this corridor as a "must have" given that all the traffic models and population growth patterns predicted that by year 2030/35 existing roads would be inadequate.  «Read the rest of this article»

Representatives from the Tennessee State Library and Archives will be visiting Montgomery County on June 25th, 2010, to record and digitize Civil War memorabilia owned by local residents for a new exhibit.
Archivists will be at the Montgomery County Archives, 350 Pageant Lane in Clarksville, Suite 101D, from 10:00am until 2:30pm that day. During that time, they invite area residents to bring in photographs, documents and other artifacts related to the Civil War.
Individuals may call (615) 253-3470 or e-mail to schedule a reservation with the archivists. Reservation forms and available times may be found on the State Library and Archives' section of the Department of State web site at http://tn.gov/tsla/cwtn/events.htm.
The archivists will scan or take digital photographs of the materials, some of which will be featured in an upcoming exhibit titled, "Looking Back: The Civil War in Tennessee." The archivists will not actually take possession of the items from their owners. «Read the rest of this article»
On June 19th, 2010 at the Getsome Coffee Shop – 3862 Trenton Road, Clarksville, TN from 12:00noon-2:00pm the Coffee Party of Clarksville, TN will host a "Coffee with Candidates Forum" Part 2.
This forum will give the public the opportunity to hear the candidates' views on some of the very important issues that are affecting our community.
The forum will consist of candidates for the following positions, (All County Commission Seats District 1 – 21).
Contact person for this event is Mr. Terry McMoore, Media Coordinator, (931) 378-1999 «Read the rest of this article»

Plato's closet (2250 Wilma Rudolph Boulevard) opened Thursday to the general public creating a unique place in Clarksville Tennessee for young Men and Women in their teens and early twenties to find affordable fashionable clothing.
«Read the rest of this article»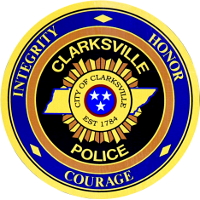 A Fort Campbell soldier rescued a 58 year old suicidal woman from certain death after she drove her 1993 Mercury Topaz into the Cumberland River.  Around 11:15pm, Jose Ortiz, 35, and his girlfriend, Kathy Dewitt, 26 were sitting on a log next to the boat ramp at McGregor Park, spending some time together, since it was Ortiz's last day of leave before he returned to work at the 63rd Chemical Company, Fort Campbell KY.
«Read the rest of this article»