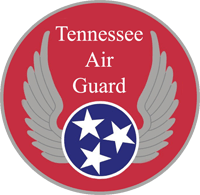 Suzanne W. Hayes, DDS, is TDOH Director of Oral Health Services
Nashville, TN – A resident of Nashville and member of the Tennessee Air National Guard's 164th Airlift Wing in Memphis has been selected as the Air National Guard Dental Officer of the Year. The award ceremony was yesterday, June 19th at the Readiness Frontiers Awards Banquet in Minneapolis, MN.
Lt. Col. Suzanne Hayes, of the 164th AW Medical Group, also serves as Director of Oral Health Services for the Tennessee Department of Health and is an adjunct faculty member of the University of Tennessee. She has been a member of the Tennessee National Guard since 2006.
"Dr. Hayes exemplifies the volunteer spirit for which Tennessee is known and we're thrilled to celebrate these honors with her," said Tennessee Health Commissioner Susan R. Cooper, MSN, RN. "We're very proud of her achievements and her service with both the Department of Health and the National Guard."
"I was overwhelmed at just being nominated, but to have won the award is such an honor," Hayes said. "I'm humbled by this and appreciate it more than I can express."
Hayes, originally from Farmville, VA, graduated with honors in 1978 with a bachelor's degree in nursing from the Medical College of Virginia, where she also completed the graduate nursing program and received her Doctor of Dental Surgery degree. She was honored as a distinguished graduate after completing Reserve Commissioned Officer Training in 2006.