Mathews Suzuki is giving away a free car Wednesday June 23rd at 5:30pm. Come down and be a part of their next "Suzuki Sell-Abration Show" to be aired on Cable TV. Everyone will be registered to win a free car.
Mathews Suzuki is located at 185 Highway 76 Clarksville, TN. Must be 18 and present to win.

Market Commentary by Scott J. Brown, Ph.D., Chief Economist for Raymond James Investment Services
The economic data were mixed, but generally consistent with a moderate economic recovery. Residential construction figures fell sharply in May, reflecting the impact of the expiration of the homebuyer tax credit on April 30. Industrial production continued to advance in May, boosted partly by higher utility output – a function of unseasonably warm weather. Manufacturing output rose 0.9%. Capacity utilization continued to rise, but remains well below the average level of the last several years (and far below levels that might be considered "inflationary").
The Consumer Price Index (CPI) fell 0.2% in May (+2.0% year-over-year – but unchanged relative to December 2009), held down by flat food prices and a drop in energy, which was largely due to the seasonal adjustment. Ex-food and energy, the CPI edged up 0.1% in May, which put it up 0.9% year-over-year. Weekly jobless claims remained stubbornly high. «Read the rest of this article»
By Councilman Bill Summers
Ordinance 94-2009-2010
This ordinance established a moratorium on development in the route currently identified as the east-west corridor. The length of time is for one-year and could be extended for two more one-year options. I entered a motion of approval and offered an amendment to the ordinance. A decision to not fund the site survey of the corridor in the next budget had been made. 
Based on that and given that some council members and property owners thought the offered alternatives to the current route should be more fully explored, I amended the ordinance to require that the 2007 study should be updated with the latest factors. In addition, the study would include an analysis of the offered alternatives and provide any rationale as to their value in addressing the factors associated with Clarksville transportation needs by 2030.  The study would be required to be finished 120 days before next year's new budget cycle. This would allow for analysis of the chosen route and a decision as to extend the moratorium another year to allow for survey work.  By year three, the affected property would have to be bought.
«Read the rest of this article»
Additional $7.5 million allows HUD to help total of 9,000 homeless vets
Washington, DC – U.S. Housing and Urban Development (HUD) Secretary Shaun Donovan announced today $7.5 million in additional funding to allow local housing agencies to provide a permanent home for 1,255 homeless veterans. The funding is provided through a second round of grants under HUD's Veterans Affairs Supportive Housing Program (HUD-VASH) program.
Working closely with local Veterans Affairs (VA) Medical Centers, local public housing agencies will target these grants specifically to homeless veterans in their area. Earlier this month, HUD announced $58.6 million in HUD-VASH grants to provide 7,500 vouchers for homeless veterans. For a local breakdown of the vouchers announced today, visit HUD's website. «Read the rest of this article»
Sparklers Are Safe When Used Correctly
Washington, DC — Using sparklers on our nation's birthday is as traditional as cookouts and parades. And it is equally safe if a few common sense rules are followed, says Nancy Blogin, President of the National Council on Fireworks Safety. But she notes, according to the U.S. Consumer Product Safety Commission ("CPSC"), approximately 16% of all consumer fireworks injuries are caused by sparklers burning hands and legs, with the majority of sparkler injuries occurring to young children. These injuries would not have occurred if there had been close adult supervision and if some basic safety steps had been taken. The National Council on Fireworks Safety offers these safety steps for sparklers, in the hopes that sparkler injuries to young children can be greatly reduced. «Read the rest of this article»
By Councilwoman Candy Johnson
As you all may be aware there have been several meetings in the last couple of months regarding the East/West Corridor.
There has been ongoing debate as to why this is and is not needed at this time. City planners state that by the year 2030 tiny town road will fail if this corridor or some other traffic relieving measures is not taken. In my opinion there is a KY route that was brought up in the past (2007) that could alleviate some of the same future traffic concerns being mentioned in this same area. Little discussion or collaboration with Oak Grove, Hopkinsville, and Ft. Campbell has taken place with regards to this project. This would be a Gate 4 to I-24 corridor instead of the Gate 1 to right behind Kohl's shopping plaza, which is being proposed. «Read the rest of this article»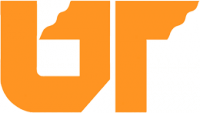 Knoxville, TN — Signifying a new era in athletic field research focused on injury prevention, the University of Tennessee and AstroTurf® broke ground today on the Center for Safer Athletic Fields. The center is a comprehensive research initiative to improve athletic performance and reduce injuries that can occur on both natural and synthetic turf playing surfaces. Ceremonies were held at the research site located at the UT Institute of Agriculture's East Tennessee AgResearch and Education Center in Knoxville, Tenn.
"Possessing all facets of synthetic turf manufacturing from polymer development to field installation, AstroTurf® is an integral research partner," Dr. Jim Brosnan, assistant professor of Plant Sciences at the UT Institute of Agriculture and research co-investigator explained. "We had to be able to work with a company that has the ability to use our research findings to advance the products installed in stadiums across the globe. It is our hope that comparing natural and synthetic turf surfaces to this scale will allow for fields to be safer at all levels of play." «Read the rest of this article»


The weekly Clarksville Parks and Recreation Department Recreation Report provides Clarksvillians with a glimpse at the activities and events that are available from the Parks and Recreation Department for them to enjoy together as a family. This weeks highlights include:
Annual Independence Day Celebration
Billy Dunlop Park Closed
Party in the Park
Sunrise Fitness at McGregor Park
Downtown Market
Movies in the Park
Youth and Adult Leagues
«Read the rest of this article»
Initiative Would Reinvigorate Investment in Small Businesses
Washington, DC — The U.S. House of Representatives this week passed the "Small Business Lending Fund (SBLF) Act," H.R. 5297, by a vote of 241-182. The legislation will aid small businesses in securing capital through new community bank incentives, support for state lending initiatives and by opening venture capital markets to small businesses.
"As our most prolific job creators, small businesses will be central to the recovery of the U.S. economy," said Rep. Nydia M. Velazquez, the Chairwoman of the House Committee on Small Business. "However, for entrepreneurs to expand and create jobs, they need access to financing. The measure we approved today will make both credit and equity capital available for small firms." «Read the rest of this article»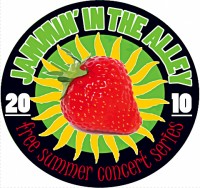 Syd Hedrick and the Blues News performed on Friday evening at the Jammin' In the Alley concert event held monthly on Strawberry Alley in Historic Downtown Clarksville. Hedrick a local Realtor heads up the six person band the Blues News. The weather which had been an issue at the 2010 Kick-off Jammin in the Alley concert featuring McAllister's Crossroads, could not have been any better.
«Read the rest of this article»