Fort Campbell, KY — A 101st Airborne Division Soldier died June 18th when his dismounted patrol encountered an improvised explosive device in the Zhari District, Kandahar, Afghanistan.
Pfc. Benjamin J. Park, 25, of Fairfax Station, VA., was an infantryman assigned to Company B, 1st Battalion, 502nd Infantry Regiment, 2nd Brigade Combat Team. He joined the Army in August 2009 and arrived at Fort Campbell in January 2010.
Park's awards and decorations include: National Defense Service Medal; Global War on Terrorism Service Medal; Army Service Ribbon; Overseas Service Ribbon; Combat Infantry Badge and Weapons Qualification, M4, expert.
Park is survived by his mother, In Sook Park, and father, Do Hyun Park of Fairfax Station, VA.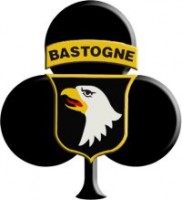 Fort Campbell, KY – A 101st Airborne Division Soldier died June 16th at Landsthul, Regional Medical Center, Germany, of injuries sustained June 14th when insurgents attacked his unit with small arms fire near Forward Operating Base Khogyani, Afghanistan.
Spc. Nathan W. Cox, 27, of Fremont, CA , was a health care specialist (combat medic) assigned to Headquarters and Headquarters Company, 1st Special Troops Battalion, 327th Infantry Regiment, 1st Brigade Combat Team. He joined the Army in February 2004 and arrived at Fort Campbell in March 2010. «Read the rest of this article»
By Kimberly Tiscione
60th Special Operations Aviation Regiment Public Affairs


Fort Campbell, KY – A group of Night Stalkers headed to Africa in May to provide two MH-47 Chinooks for a major Special Operations Forces exercise called Flintlock 10. For most of the Soldiers, it was their first time visiting the continent.
For one, it was a place of great familiarity. He was home again, this time as a Soldier in the United States Army.
Spc. Ephraim Amou-Berry, known to his fellow Night Stalkers as "A-B," works on Chinook helicopters for 2nd Bn., 160th Special Operations Aviation Regiment (Airborne), at Fort Campbell, KY.
He is also a native of Ave-Dzolo, Togo, in West Africa, with an intimate understanding of the regional culture and the invaluable skill of speaking fluent French, the common language across the continent. «Read the rest of this article»
*In Support of National Lightning Safety Awareness Week, June 20th-26th, 2010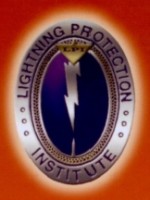 Hartford, CT — Hurricanes and tornadoes receive the news coverage, but according to Underwriters Laboratories (UL), lightning accounts for more than one billion dollars annually in structural damage to buildings in the U.S. alone. A single bolt of lightning can generate heat in excess of 50,000 degrees F which can spark fires or cause surging through electrical circuitry. Packing up to 100 million volts of electricity, a lightning strike to an unprotected home or business can be disastrous, with lightning most often igniting roofs, sidewalls, framing and electrical wires. According to the Insurance Information Institute (I.I.I.), insured losses from lightning continue to climb, with the average cost per claim up 39 percent over the past five years. A single lightning strike can cost a homeowner over $5,000, with losses ranging from damage to expensive electronics to structural fires that destroy entire homes. «Read the rest of this article»
Austin Peay State University's Third Annual Women's Football Clinic is set for 9:00am, July 24th, with all proceeds donated to the American Cancer Society for Breast Cancer Research.
The clinic is a fun-filled day centered not only on teaching the game of football, but participating in hands-on drills and demonstrations as well. Austin Peay's coaching staff and players will present the game in an interesting and entertaining fashion that will leave you ready to get in the game.
Registration, which begins at 8:30am, is $35.00 in advance and $45.00 after July 19th. The clinic is limited to 150 women and includes lunch and a commemorative t-shirt. Participants are encouraged to wear comfortable clothes and shoes.
For more information, contact Marcus Gildersleeve at (931) 249-7003 or at


The City of Clarksville Parks & Recreation Department will be hosting a new event for teens ages 15-18-years-old at Billy Dunlop Park on June 25th from 7:00pm to 10:00pm. This event, "Party in the Park," is part of our new summer series just for teens! Each month from June through August, one monthly event will be held at different locations for teens to beat the summertime blues with music, games, food, and more- all in a fun, safe environment. Admission to the event is free and a picture ID is required. Billy Dunlop Park is located at 1930 E Boy Scout Road.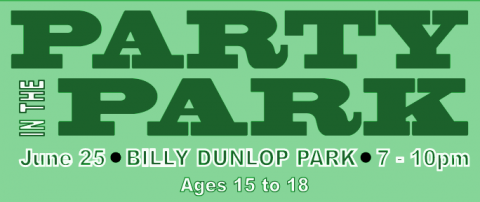 For more details on Party in the Park, visit www.parksafterdark.com or call the Clarksville Parks and Recreation Department at (931) 645-7476.
A Devotional By Brother Shep
Today, I was wondering if people who don't know me, when they see me can they tell that I'm a Christian? Paul wrote in Galatians 6:17, "From henceforth let no man trouble me: for I bear in my body the marks of the Lord Jesus."  Paul had physical scars on his body because he had been beaten, thrown in jail, shipwrecked and all of these scars on his body were visible. You see the scars and they're there because he served Jesus, here is proof of that.
I serve Him, but I wonder about me. I have not been beaten, thrown in jail, or shipwrecked. I have no physical scars to show because I'm a Christian. So what are the marks on us that people can see? I think we find the marks in Galatians 5:22 where it tells us what are the fruits of the spirit. In other words, what can people see us producing? There are 9 of them. After all there are only 9 of them. Remember that is what Pastor Jimmy Terry told us. They are love, joy, peace, long suffering, gentleness, goodness, faithfulness, meekness, and temperance. If someone looks at you today, can they see these qualities in you?
This is Brother Shep asking you to think about this.
Most Competitive Bee in Its 15 Year History


Cheyenne, WY — After more than 9 and a half hours of spelling today (Saturday), Scott Firebaugh, age 56, of Knoxville, TN, correctly spelled "keratomileusis" to win the 15th Annual AARP National Spelling Bee for spellers age 50+. The runner-up, Robert Moy, age 53, from New York, NY, missed "myoinositol" after 68 difficult rounds of spelling. Third place went to the 2005 AARP National Spelling Bee champion, David Riddle, 57, of Pacific Grove, CA.
The AARP National Spelling Bee began with a 100-word written spelling test which narrowed the field of 48 competitors from all over the country down to the top 16. These finalists advanced to the oral spelling finals where spellers were allowed to miss three words before being knocked out of the contest. «Read the rest of this article»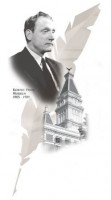 Writing is a lonely profession. Oh, sure, you have lots of company when you're researching your project (unless all your research in on the Internet), but when you sit down and face that blank page, you're on your own, my friend.
When an opportunity like the Sixth Annual Clarksville Writer's Conference comes along, no writer can afford to miss it. Just rubbing shoulders with these highly successful people will give you impetus to keep on creating those masterpieces of your own.
Keep in mind, however, that you don't have to be a writer to attend. You can be an avid reader and get a wealth of experiences from it too.
Here's what's available that you don't want to miss. On July 28th and 29th the Architectural Heritage Tour takes you to all those lovely old houses you've always wanted to see the inside of. You'll hear stories of Clarksville beginning in the late 1700's when the river was the impetus for its growth, the trying times during the War Between the States, and what led Clarksville to become a world center for the dark fired tobacco industry. Lunch is provided during the tour. Pre-registration for one day is $50.00 and is only $75.00 for both days. If you register late, you'll have to pay an additional $5.00 for either schedule. «Read the rest of this article»
Money to be used to improve and preserve Public Housing across the State
Nashville, TN – U.S. Housing and Urban Development Secretary Shaun Donovan today awarded $63,882,077 to public housing authorities in Tennessee. The funds will allow these agencies to make major capital improvements to their public housing units. This funding is part of $2.3 billion HUD awarded today to 3,131 agencies across the U.S, the District of Columbia, Puerto Rico and the U.S. Virgin Islands. To view the full list of grantees, visit HUD's website.
"Housing authorities will add this funding to the $4 billion from the American Recovery and Reinvestment Act of 2009 they received last year to continue addressing long-standing capital improvements that public housing communities need," said Ed Jennings, Jr., Southeast Regional Administrator, U.S. Department of Housing and Urban Development. "This funding will also stimulate the economy and create jobs in these communities." «Read the rest of this article»