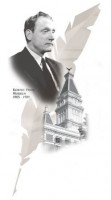 Writing is a lonely profession. Oh, sure, you have lots of company when you're researching your project (unless all your research in on the Internet), but when you sit down and face that blank page, you're on your own, my friend.
When an opportunity like the Sixth Annual Clarksville Writer's Conference comes along, no writer can afford to miss it. Just rubbing shoulders with these highly successful people will give you impetus to keep on creating those masterpieces of your own.
Keep in mind, however, that you don't have to be a writer to attend. You can be an avid reader and get a wealth of experiences from it too.
Here's what's available that you don't want to miss. On July 28th and 29th the Architectural Heritage Tour takes you to all those lovely old houses you've always wanted to see the inside of. You'll hear stories of Clarksville beginning in the late 1700's when the river was the impetus for its growth, the trying times during the War Between the States, and what led Clarksville to become a world center for the dark fired tobacco industry. Lunch is provided during the tour. Pre-registration for one day is $50.00 and is only $75.00 for both days. If you register late, you'll have to pay an additional $5.00 for either schedule.
Onward to the main thrust of the conference. The presentations and workshops are held at Austin Peay State University in the Morgan University Center on College Street. Ample parking is nearby and maps are located on the conference web site.
Sixteen authors, poets and editors are featured this year. They include Alice Randall, Darnell Arnoult, Blas Falconer, Beth Ann Fennelly, Matthew Gavin Frank, Tom Franklin, William Gay, Fenton Johnson, Rheta Grimsley Johnson, John McDonald, A. Scott Pearson, David James Poissant, Chuck Sambuchino, Robert Love Taylor, Afaa Michael Weaver, and Howard Winn. You can read about all these people at the Writer's Conference Web site.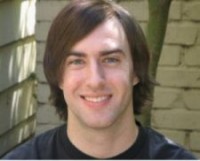 In addition, Gordon Warnock, literary agent based in Sacramento, is available for consultations with conference attendees.
Alice Randall, writer in residence for Vanderbilt University and author of Rebel Yell and The Wind Done Gone, will be the keynote speaker at the banquet held on Friday night at Clarksville Country Club. You can register for the banquet only for $40.00 (preregistration cost) or $50.00 for late registration. The banquet begins at 6:20pm with a "Meet the Authors" book signing at 5:30pm. I attended this event also last year and not only was the speaker entertaining, the food was superb!
You can pre-register for all events (including the workshops/presentations, lunches for all four days, the banquet and two-day tour) for only $250.00. Late registration for everything is $270.00.
To attend only the two days of workshops/presentations with lunch both days, you pay $160.00 for pre-registration or $170.00 if you register late. To attend either Friday or Saturday, the cost (including lunch) is $85.00 (pre-registration) or $95.00 if you register late.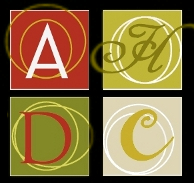 This marvelous event is sponsored by the Clarksville Arts and Heritage Development Council whose board chair is Ellen Kanervo.
Christopher Burawa is the Conference Chairman. He can be reached at or (931) 221-7643, if you have any questions. Other members of the committee are Patricia Winn (conference creator and consultant), Joshua Wright and Micki Daugherty (tour co-chairmen), Inga Filippo (banquet chairman), and Katie Kennedy (registrar).
Put Wednesday, July 28th, through Saturday, July 31st, on your calendar so that you don't miss this golden opportunity to meet and greet these famous authors and hear about their adventures in writing.
You won't be sorry!
Registration Form
GDE Error: Error retrieving file - if necessary turn off error checking (404:Not Found)