On June 22nd, around 11:26am, a 2002 GMC Dump Truck driven by Christopher Whitehead, 24, of Clarksville, collided with a 2008 Dodge Ram pickup driven by Jacob Young, 26 of Clarksville in the 1100 Block of Needmore Rd.  The preliminary  investigation indicates that two vehicles headed northbound on Needmore Rd were slowing down for a vehicle turning into a driveway when the Dump truck also traveling northbound attempted to stop, skidded into the oncoming lane and collided with the driver's side of the pickup truck which was traveling southbound.  Tentatively, it appears as though Jacob Young was ejected from the pickup onto the grassy surface; the passenger (name unknown) remained in the vehicle.
«Read the rest of this article»
America's Favorite Neighborhood Ice Cream Shop to Offer Major League Baseball Mini Helmets in Partnership with Aquafina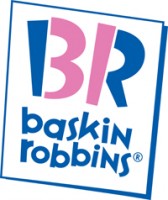 Canton, MA — Batter up!  Baskin-Robbins and Aquafina®, an official sponsor of Major League Baseball™, team up to hit a home run this summer by offering exclusive, collectible MLB® mini-helmets with the purchase of a 20 oz. Aquafina bottled water and a two-scoop Baskin-Robbins sundae.  For a limited time, beginning this week through September 27th, ice cream and baseball enthusiasts can collect all 30 Major League Baseball teams' Mini-Helmets.
With this partnership, Baskin-Robbins and Aquafina are making summer fun, nostalgic and refreshing.  When ice cream and baseball fans purchase a bottle of Aquafina water and a two-scoop sundae, they can select a free MLB Mini-Helmet of their choice.  Fans can collect all 30 MLB Mini-Helmets or show their local team spirit each and every time. «Read the rest of this article»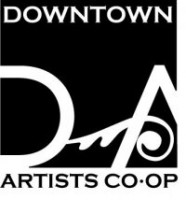 The Downtown Artists Co-op is holding its 8th Annual Fundraising Auction on Saturday, June 26th, 6:00pm-8:00 pm, at the Smith-Trahern Mansion.
Refreshments from Wendell's Catering will be served.
There will be a live auction with approximately 20 large pieces and a silent auction with about 25 smaller pieces with over 25 artists contributing their art work. Ten dollar tickets are available at the DAC Gallery (96 Franklin Street) or may be purchased upon arrival at Smith-Trahern.
For details on the auction or ticket sales contact Richard Hogan (931) 552-2009 or at .
Early Hominid Skeleton Confirms Human-Like Walking is Ancient

Cleveland, OH — Meet "Lucy's" great-grandfather. Scientists from The Cleveland Museum of Natural History, Kent State University, Case Western Reserve University, Addis Ababa University and Berkeley Geochronology Center were part of an international team that discovered and analyzed a 3.6 million-year-old partial skeleton found in Ethiopia. The early hominid is 400,000 years older than the famous "Lucy" skeleton. Research on this new specimen indicates that advanced human-like, upright walking occurred much earlier than previously thought. The discovery and results from this initial analysis will be published this week in the online early edition of the Proceedings of the National Academy of Sciences. «Read the rest of this article»
The Care and Feeding of Volunteers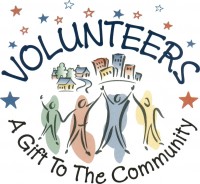 Volunteers are great resources for organizations when they are in the right position and motivated to do their "best" work.
You won't want to miss" The Care and Feeding of Volunteers" presented by Dr. Becky Starnes, Associate Professor of Public Management and Criminal Justice, Austin Peay State University.
Join Dr. Starnes and the Hands on Clarksville Networking Group learn how to create great places for our volunteers and make our jobs easier by helping our volunteers stay motivated and enthusiastic. «Read the rest of this article»
Green Industry data will identify Green Job Opportunities 
Nashville, TN – Tennessee is one of the first states in the nation to conduct a comprehensive business survey to identify green jobs.  This month the Tennessee Department of Labor will mail more than 6,000 surveys to Tennessee employers.  The surveys focus on economic activity in the energy efficiency and renewable energy industries as well as identify occupations and skill requirements within those industries.
"Everyone is asking where green jobs are going from here, but the fact is green jobs haven't been well documented here in Tennessee," said Commissioner Neeley.  "Green jobs may provide an excellent opportunity for Tennessee residents to get back to work in a growing industry as the state continues its economic recovery." «Read the rest of this article»


Austin Peay State University student-athletes posted a 2.915 grade-point average – their fifth consecutive semester with a GPA of 2.90 or better – during the recently completed Spring 2010 semester, director of athletics Dave Loos announced, Tuesday.
The department saw 159 student-athletes named to the Spring 2010 Athletics Director's Honor Roll, representing 54.6 percent of the department's 291 student-athletes. Included in that tally are 29 student-athletes who were named to the President's List – recording a perfect 4.0 GPA – and a record 83 student-athletes who were named to APSU's Dean's List, earning a 3.5 or better GPA.
"Our student-athletes continue to set one of the highest academics standards at our level," said Loos. "Each year we challenge our student-athletes on the playing fields and in the classroom. Our teams and student-athletes continue to succeed athletically and academically." «Read the rest of this article»

Fort Campbell, KY – A 101st Airborne Division Soldier died June 18th when his dismounted patrol encountered an improvised explosive device in Kandahar, Afghanistan.
Staff Sgt. James P. Hunter, 25, of South Amherst, OH, was an army journalist assigned to Headquarters and Headquarters Company, 502nd Infantry Regiment. He joined the Army in August 2003 and arrived at Fort Campbell in May 2007.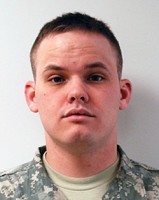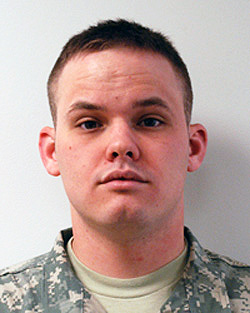 Hunter's awards and decorations include: Joint Service Commendation Medal; Army Commendation Medal; Army Achievement Medal; Joint Meritorious Unit Award; Meritorious Unit Commendation; Army Good Conduct Medal; National Defense Service Medal; Iraqi Campaign Medal;  Global War on Terrorism Service Medal; Noncommissioned Officers Professional Development Ribbon; Army Service Ribbon; Overseas Service Ribbon; Combat Action Badge; Parachutist Badge and Weapons Qualification, M4, expert.
Hunter is survived by his parents: Patricia M. Phillips, of Wakeman, OH; and William T. Hunter, of Winchester, KY.
A memorial ceremony will be held in Afghanistan.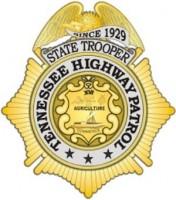 Nashville, TN – With above average temperatures this June, the 'dog days of summer' are certainly looming on the state of Tennessee.  As the heat becomes a factor, the Tennessee Department of Safety would like to remind motorists to never leave children or pets in an unattended vehicle, which can be a dangerous and sometimes deadly offense.
"A child or a pet should never be left in an unattended vehicle under any circumstances – especially in the heat," said Department of Safety Commissioner Dave Mitchell.  "Motorists should routinely make sure all occupants exit the vehicle whenever they leave a car. An illness or even worse, a death, due to such a senseless tragedy is absolutely preventable." «Read the rest of this article»