Few days will be more important to Shawn Kelley than June 1st, 2007.


The October 2007 day he and the former Kelsey McNalley were married; the upcoming birth of his first child in late August; the day in early April 2009 that Kelley was told he had made the Seattle Mariners ball club are all dates undoubtedly more important to Kelley. 
June 1st, 2007 was the day Shawn Kelley literally created his own destiny. Kelley was wrapping up his senior baseball season at Austin Peay State University. Even though he was Ohio Valley Conference Pitcher of the Year, owning an eye-popping 11-3 record, a 2.52 earned-run average and a nine-game winning streak, Kelley had no guarantee what lie ahead for him as far as his baseball future was concerned. «Read the rest of this article»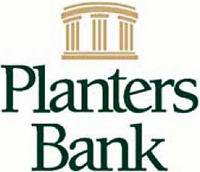 Clarksville, TN – Planters Bank has partnered with Garland Nissan to give away a 2010 Nissan Cube and ten $100.00 gas cards to Loyalty Fuel.
The Cube, flaunting a vinyl wrap of the Planters Bank colorful brand art, debuted at Clarksville's Rivers & Spires festival in April. The car will continue to be featured at various events throughout the summer and fall.
Interested individuals may register to win in several ways:
At designated events throughout the year.
At any of the eight Planters Bank locations in Clarksville or Hopkinsville.
By opening any type of Planters Bank account until the give-away event later the in year.
Online at www.greatthingsbank.com
Through special social media promotions.
Individuals can register once by each entry method. «Read the rest of this article»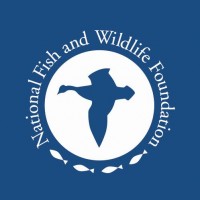 Washington, DC — The National Fish & Wildlife Foundation (NFWF) has launched the Recovered Oil Fund for Wildlife, made possible with proceeds from BP's share of net revenue from oil recovered from the Deepwater Horizon site. With an initial commitment of $5 million, the fund will support immediate actions to safeguard the populations of species most at risk from the Gulf oil spill, notably shorebirds, waterfowl, marsh birds and sea turtles.
NFWF is working with partners including U.S. Fish & Wildlife Service, other federal and state agencies and conservation organizations to implement these urgent wildlife and habitat projects.
The fund will direct resources to the Gulf area immediately. Action is imperative before mid- to late summer, a critical time for both migrating birds and sea turtles.
For millions of shorebirds, waterfowl and marsh birds that will begin migrating to the Gulf in the next few months, oil contamination has grave implications. Scientists agree that expanding habitat and refuge areas beyond the regions impacted by the spill will increase survivorship of birds that migrate through or overwinter in the Gulf. «Read the rest of this article»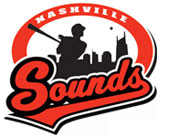 Memphis, TN – The Nashville Sounds topped the cross-state rival Memphis Redbirds, 6-3, on Tuesday evening at AutoZone Park in Memphis in the opener of a four-game series.
Hitting three home runs for the fifth time this season and first time in more than a month, Nashville (39-32) temporaily ties Omaha for first place in the PCL Northern Division with the victory.
Sounds starter Chase Wright (6-3) beat the Redbirds for the second time in less than a week, scattering a season-high ten hits while allowing three runs and striking out two in six innings.
The Sounds jumped on the board in the second inning, scoring two runs off Memphis starter Evan MacLane. After Erick Almonte and Luis Cruz recorded consecutive singles to reach base, Norris Hopper brought home Almonte from second for the club's first run. Catcher Martin Maldonado then followed with a sacrifice fly to center to score Cruz and make the score 2-0. «Read the rest of this article»

Nashville, TN – Hot, humid weather is a hallmark of summertime in Tennessee. While activities of daily life often mean exposing ourselves to extreme heat, the Department of Health offers simple tips that can help reduce your risk of seasonal illness during the hot summer months.
Temperatures that soar into the 90s and beyond raise the risk for heat-related illness. Heat-related illnesses include heat stroke, heat exhaustion, heat cramps and heat rash. Signs of heat-related illness include dizziness, heavy sweating, muscle cramps, rapid heart beat, nausea, headaches and cold/clammy skin. «Read the rest of this article»
Atlanta, GA — The U.S. Small Business Administration announces today that due to a steady decrease of activity, the Disaster Loan Outreach Centers located in Gibson, Haywood, Montgomery and Tipton counties, Tennessee will cease operations Thursday, June 24th at the close of business. «Read the rest of this article»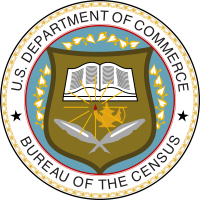 Washington, DC — The U.S. Census Bureau today released July 1st, 2009, population estimates for each of the nation's incorporated places, including cities, boroughs and villages and minor civil divisions, such as towns and townships. The new estimates are not 2010 Census population counts. They are, however, the last estimates to use 2000 Census results as a base.
The city estimates are based on 2000 Census data updated to reflect legal boundary changes, housing unit estimates updated to reflect inputs such as building permits, and county population estimates. The county population estimates are produced by using administrative records — namely births, deaths, and domestic and international migration. The resulting county population estimates are then distributed to the areas within each county by using the updated housing unit estimates. «Read the rest of this article»
Nurse Kissed in Times Square Photo
Edith Shain (1918-2010)
Washington, DC — The family of Edith Shain announced the passing of their dear mother in Los Angeles on Sunday June 20th, 2010 California at the age of 91.
Ms. Shain was a Registered Nurse, kindergarten teacher, public access cable television producer who became a world famous figure following her participation in the 50th Anniversary of V-J Day in August of 1995.
«Read the rest of this article»
Stop the Quarry will be holding a town hall meeting on Tuesday, June 29th from 7:00pm – 8:30pm at Northeast Baptist Church (3900 Trenton Road). They would like people to help them spread the word to let everyone who may not be checking their site regularly or even know about the potential quarry situation know about the meeting. «Read the rest of this article»
Austin Peay State University baseball pitcher Stephen Huff has signed a minor league contract with the Chicago White Sox over the weekend, Govs head coach Gary McClure announced, Monday.
Huff, a Nashville native, posted a 6-5 record and 6.93 ERA during his senior campaign, finishing with 74 strikeouts in 75.1 innings. It was his best strikeout ratio (8.84 per nine innings) during his career and only five shy of his career best strikeout total set during his sophomore year (79).
During his four year career, he started 40 games – eighth most in school history – and recorded 13 career victories. Huff was only the fifth Austin Peay pitcher to record 200 career strikeouts and finished his career with 213 strikeouts, fifth-most in program history.
Huff is scheduled to join the Great Falls (Mont.) Voyagers, the White Sox' Rookie level team in the Pioneer League.
He is the second Austin Peay pitcher to sign a free agent contract this summer, joining Zach Gerler who signed with the Washington Nationals earlier this month. Gerler was assigned to the National's Gulf Coast League affiliate.