Three Nashville Hurlers Combine On Six-Hit Shutout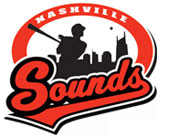 Memphis, TN – Left-hander Doug Davis twirled five scoreless frames in his second rehab start for Nashville and combined with a pair of relievers on a six-hit shutout of the Memphis Redbirds in the Sounds' 7-0 victory on Thursday evening at AutoZone Park.
Davis (1-0) was stellar on the hill, retiring 16 of his 19 batters faced over five scoreless innings of work. He allowed two hits (one single, one double) while striking out nine batters against one walk in his 82-pitch effort (52 strikes).
Tim Dillard followed Davis with two scoreless frames before Mike McClendon closed out the contest with two goose eggs of his own.
With their sixth shutout win of the season, the Sounds (40-34) evened the series at 2-2 heading into Friday's finale against their division rivals. «Read the rest of this article»
By Councilman Bill Summers

The new proposed city budget review is underway.  I thought I would pass on a few highlights thus far.
It is not uncommon for it to take 12 to 18 months or longer to close out a fiscal year.  Part of this due to the city being repaid for work it does by the state or federal government due to grant payments or reimbursements.  Often the city is promised a future payment if it goes ahead and does the work today.  While this means the city has to take the financial burden upon itself to get projects done, it does eventually get paid back.  Also, the city does not always get the property taxes it should within the normal budget year.  Late payments, with interest or settlement of delinquent taxes come after the regular budget cycle is closed.  In other cases the city may be competing for a grant that requires the city to provide a partial match that may be 10-20% or more to compete.  The city will budget that money, but in the end may not win/receive the grant.  The unused money from the grant effort returns to the city fund at the end of the year or after official notification that the grant will not be received.  However, this adds or reduces the budget projections and expectations. «Read the rest of this article»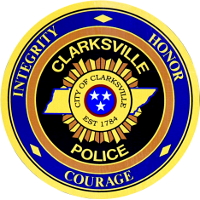 Daniel Charles Hetzner, who was out on Bond after being charged with a Vehicle Burglary on June 20th, 2010 has, once again, ended up back in jail after being charged with Vehicle Burglary on June 23rd, 2010.  Additionally, he was also on Community Corrections since December 2009 for Burglary and Theft.
«Read the rest of this article»
'Secret Life of Teens' Survey Reveals that Half of Online Teens Have Shared Personal Information with Strangers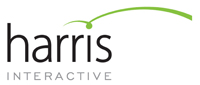 Santa Clara, CA — McAfee, Inc. (NYSE:MFE) , the world's largest dedicated security company, commissioned and today released "The Secret Life of Teens," a survey conducted online by Harris Interactive from May 4th-May 17th, 2010. The study surveyed 955 U.S. 13-17 year olds (including 593 teens ages 13-15 and 362 teens aged 16-17) and reveals the online behavior of American teens and areas of concern for parents. Results were weighted as needed for age, gender, race/ethnicity, and other key variables.
«Read the rest of this article»
Richmond, VA — ClearPoint Credit Counseling Solutions (CCCS) now serves residents Clarksville from a new location on Riverside Drive.
"We are delighted that members of our community will continue to have so much accessibility to ClearPoint's credit counselors and educators," said Sherry Tetreault, credit counselor, at ClearPoint.
The Clarksville office is one of the non-profit organization's two offices in the state, including one in Memphis. «Read the rest of this article»

An Austin Peay State University staff member and alumna who pursued study-abroad courses as a student is leaving APSU to teach English as a second language in the Japanese Exchange and Teaching (JET) Program.
Brie Vogt ('09), who has worked in the Office of International Education since March 2008, will move to Bunga Takada, a city of less than 20,000 people next to the sea in Japan's Oita Prefecture. She will relocate there at the end of the summer.
"I've been researching a lot of wonderful things about Japan and look forward to my new adventure," Vogt said. «Read the rest of this article»

Fort Campbell, KY — Two 101st Airborne Division Soldiers died June 21st when an insurgent detonated a suicide vest next to a traffic control point outside of Lar Sholtan Village, Afghanistan.
Both Soldiers were infantrymen assigned to Company C., 2nd Battalion 327th Infantry Regiment, 1st Brigade Combat Team. «Read the rest of this article»
The Black Orlov, one of the largest black diamonds in the world, is said to bring good luck to whoever touches it. Only a select few people ever get that honor considering the 67-carat stone is valued at more than $1.5 million, but for a few minutes in the early 1970s, local jeweler William Sites ('72) held the diamond in his hands.
"This guy walked in, and he reached in his pocket and pulled out this little box and opened it up, and in it was the Black Orlov," Sites said recently. "I got to look at it and hold it. It was phenomenal."
Sites was a young, 24-year-old gemology student in New York City at the time. He'd recently joined the family business, Sites Jewelers, which opened its first store in downtown Clarksville in 1922, and he was spending six months at the Gemology Institute of America, learning everything he could about the trade. «Read the rest of this article»
Round Rock Express And New Orleans Zephyrs Make First Visit To Greer During Seven-Game Homestand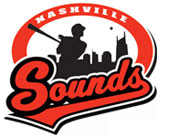 Nashville, TN — The Nashville Sounds return home to historic Greer Stadium this Saturday, June 26th, to open a seven-game homestand against the PCL Southern Division's Round Rock Express (Astros affiliate) and New Orleans Zephyrs (Marlins affiliate).
Highlighting the week's worth of promotions will be three fireworks shows, Taco Bell Throwback Thursday, and an appearance from The Famous San Diego Chicken.
Saturday's homestand opener with the Round Rock Express begins at 6:35pm, with the first of three postgame fireworks presentations during the seven-game homestand following the action on the field. Gates open at 5:05pm.
The largest and longest-running pre-game traveling baseball celebration, the Principal Financial Group Family Fun Fest and Minor League Baseball Museum, will land at Greer at 3:35pm on Sunday. The event features over 20 free midway-style attractions and activities next to the ballpark including batting cages, radar gun pitching challenges, super slides, the Great Clips Mobile Video Game Arcade, and much more! It will be a Purity Sundae Sundays with $1.00 ice cream sundaes, and Ozzie's Kids Club members will receive free admission. For sign up information, visit the Community section of www.nashvillesounds.com. Game time is 6:35pm with gates opening at 5:05pm. Come early – stay late! «Read the rest of this article»

Nasir Hakeem, the owner of Tandoor Indian Restaurant is partnering with Furqan Ahmad in making a place that adult smokers (over 21) in Clarksville can appreciate; a place Downtown they can go to relax, and socially smoke. "I want to bring more people into downtown Clarksville, and at the same time expand the cultural diversity that our community has to offer people looking to relocate into the area." said Hakeem.
The business is strategically located at 138 University Blvd, the former location of Retro's Arcade; just a short walk from the Austin Peay State University main campus, and in close proximity to University Landing Apartments.  The hookah bar will open on Friday June 25th 2010, with a grand opening/ribbon cutting planned for July 1st.
«Read the rest of this article»