Today, June 27th from 3:00pm-5:00pm, the Ajax Senior Citizens center, located at 953 Clarks Street, will be hosting the Salem Ridge Quartet's (retirement) farewell event. Today is the last chance to see them perform together. If you know these sweet people you will not want to miss it. If you do not know them, I promise you will be glad you got to see and meet them today!
Everyone is invited! Thanks to the folks that have supported the group over some 23 years. God is pointing all of us in a new direction. Hope to see you there! Southern Gospel music at its best!


The Clarksville Department of Parks and Recreation seeking to provide more activities for children in their late teens, kicked off a Party in the Park Friday evening. The inaugural event started off slow but by the end of the evening the kids were playing volleyball, dancing, lip syncing, and having fun socializing with other young people their age.
«Read the rest of this article»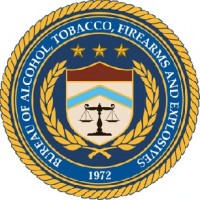 Washington, DC — The Bureau of Alcohol, Tobacco, Firearms and Explosives (ATF) wants consumers to celebrate safely this Fourth of July and be mindful that illegal explosives devices are not fireworks. Illegal or improperly used fireworks can cause severe injuries or even death.
ATF wants to make consumers aware that illegal explosives devices are not fireworks. Users risk injury, disfigurement or death by manufacturing or using them. Illegal explosives devices – commonly referred to as M-80s, quarter sticks, or cherry bombs – often come in plain brown or white wrappers, with no identifying marks. Because they meet neither safety nor quality standards, they are extremely dangerous. They can be highly unstable because heat, shock or pressure can trigger accidental detonation. In contrast, consumer fireworks, unless restricted by state or local laws, are fireworks which can be sold to the general public. Consumer fireworks, defined in 27 CFR 555.11, include small firework devices designed to produce visible effects by combustion and which must comply with the construction, chemical composition, and labeling regulations of the U.S. Consumer Product Safety Commission (CPSC). Consumer fireworks are marked with brightly colored and decorated paper and include a trade name and manufacturing information. Items such as sparklers and small firecrackers typically fall into this category of fireworks.
http://www.youtube.com/watch?v=6ejj5TFvkjQ

«Read the rest of this article»
Officials urge Tennesseans to help families, friends, neighbors file for assistance now


Nashville, TN – Brenda Duck, an AARP member who lives in a Nashville neighborhood devastated by last month's floods, says she wouldn't be able to repair her home without federal assistance – including a low-interest loan from the Small Business Administration.
Duck joined U.S. Rep. Jim Cooper, Nashville Mayor Karl Dean, SBA public affairs specialist D. Jelani Miller and AARP Tennessee Advocacy Director Patrick Willard in urging Tennesseans to file for flood assistance during a news conference at the Bellevue FiftyForward Center.
Willard said AARP organized the press conference to draw the attention of as many people as possible to the importance of getting the SBA form completed. "We want to make sure that family members, neighbors, co-workers, fellow church-goers, the mayor, the congressman—everyone gets this word out to affected homeowners so we can make sure we can recover as quickly as possible," he said. «Read the rest of this article»


The weekly Clarksville Parks and Recreation Department Recreation Report provides Clarksvillians with a glimpse at the upcoming activities and events that are available from the Parks and Recreation Department for them to enjoy together as a family. «Read the rest of this article»
Tyler Saunders, a high school student from Dover, was walking across the Austin Peay State University campus last summer when a poster advertising the upcoming Governor's School in Computational Physics caught his eye.
The highly competitive program, which has been at APSU for three years, is geared toward hardworking high school sophomores and juniors with an interest in engineering, mathematics and science, and allows them to earn seven hours of college credit. The Governor's School in Computational Physics (GSCP) seeks only the best and brightest students in the state, and Saunders was intrigued by the poster he saw for it.
"It made me want to do it," he said. "I honestly didn't know it had anything to do with computers and stuff. I was pleasantly surprised when I came in and found I would be learning all this cool stuff." «Read the rest of this article»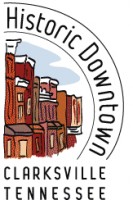 You're invited to join the merchants of Historic Downtown Clarksville for The monthly Art Walk, on July 1st from 5:00 pm – 8:00 pm. Paige King from Hodgepodge sent us this information about July's artistic extravaganza.
Featured artists for June include Leah Foote, Dan Hanley, Elaine Purvis, Carolann Haggard, Dorothy Tomason, Peggy Jennings, Relative Collections, Lou Toth, Mary Toth, Lynne Griffey,  Sharla Adams, Johnny Scott, and Cyndi McGrail. «Read the rest of this article»
Four days of free concerts each night, and a Gala musical event on Friday.
Austin Peay State University will host a five-day Guitar Workshop from June 28th-July 2nd, directed by APSU professor of music Dr. Stanley Yates.
The workshop will feature an outstanding artist-faculty roster that includes Stephen Aron (guitar professor, Oberlin Conservatory of Music and University of Akron), Mir Ali (virtuoso classical guitarist), Roger Hudson (APSU adjunct guitar faculty and Fingerstyle Magazine columnist) and the Huston-Todd Duo, along with virtuoso fingerstyle guitarists Richard Smith and Tim Thompson – both former national fingerstyle champions.
The intensive five-day workshop is open to classical and fingerstyle guitarists of all ages and playing levels and will include daily technique sessions, ensemble (group) rehearsals, master classes, lectures and evening concerts.
«Read the rest of this article»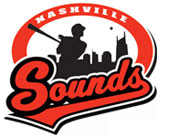 Nashville, TN – Saturday evening's Pacific Coast League contest between the Nashville Sounds and Round Rock Express was suspended due to heavy rainfall in the middle of the fourth inning on Saturday evening at historic Greer Stadium.
Round Rock held a 1-0 lead at the time of suspension, which came following a 33-minute rain delay.
The Express scored the game's only run in the top of the fourth when Wladimir Sutil led off the frame with a single and later came plateward on Tommy Everidge's two-out double down the right field line.
The game will be resumed at 5:05pm on Sunday evening and completed to its nine-inning entirety. Sunday's regularly-scheduled game between the Sounds and Express will be a seven-inning affair that will begin approximately 30 minutes after the first contest. Left-hander Chase Wright (6-3, 3.79) is scheduled to start that contest for Nashville. Round Rock has not announced its starter for the contest.