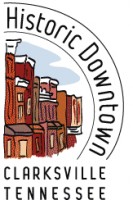 You're invited to join the merchants of Historic Downtown Clarksville for The monthly Art Walk, on July 1st from 5:00 pm – 8:00 pm. Paige King from Hodgepodge sent us this information about July's artistic extravaganza.
Featured artists for June include Leah Foote, Dan Hanley, Elaine Purvis, Carolann Haggard, Dorothy Tomason, Peggy Jennings, Relative Collections, Lou Toth, Mary Toth, Lynne Griffey,  Sharla Adams, Johnny Scott, and Cyndi McGrail.
Downtown Artists Coop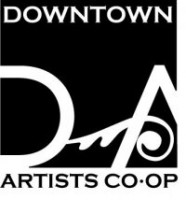 Downtown Artists Co-op located at 96 Franklin St. will open its July exhibit with a New Members' Show starting at 5:00pm on July 1st.  Leah Foote, Dan Hanley, Elaine Purvis, Carolann Haggard and Dorothy Thomason will be participating with water colors, oil paintings, sculpture and handcrafted jewelry.
ARTifacts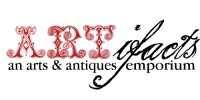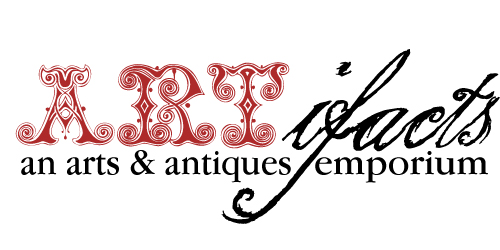 ARTifacts Emporium will be featuring Peggy Jennings & Relative Collections.  Relative Collections is made up of 3 sisters who are creative each in their own way.  Three Christmas' ago, they collected photographs of the downtown Clarksville architectural alphabet.  They're now selling these photos at ARTifacts, you can special order a print spelling something like your name, or just collect your favorites.
Peggy Lyle Jennings is a 1981 graduate of APSU with a BFA in graphic design. She has worked in Nashville, TN for the past twenty-nine years as a designer. Peggy is currently the Merchandising/Design Director for a chain of retail stores across the nation. She is also a freelance illustrator and her illustrations have just been published in a children's book.
Edward's Steakhouse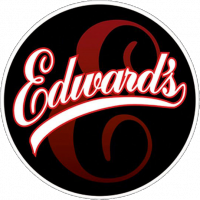 Edward's Steakhouse will  feature local crafters, Lou and Mary Toth, who handmake a broad variety of products ranging from glazed ceramic garden ornaments, such as mushrooms, frogs or turtles, to photo notecards featuring Clarksville scenes.  Their products change with the seasons to fit winter and spring holidays.
Hodgepodge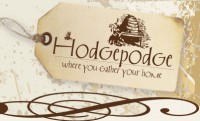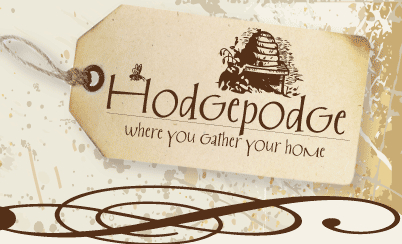 Lynne Griffey, who will be featured at Hodgepodge, considers herself a true Clarksville native. Although her parents provided her the advantages of being raised in a military environment and traveling throughout Europe and the United States, her local roots in Clarksville began in the mid-1800's.  Lynne began to develop her interest in painting by painting murals in Neal-Tarpley-Parchman Funeral Home, churches and residence; she has also partnered with Big Brothers Big Sisters to produce an 18-month fundraising community calendar. It is Lynne's hope that her paintings will help endure the legacy of Clarksville history and architecture.
Ingredients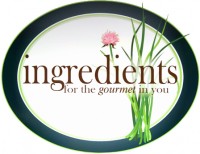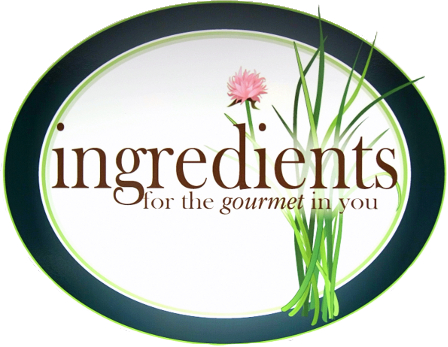 Ingredients will be hosting Sharla Adams a jewelry designer who is a native of Clarksville, TN and an employee of the Clarksville Montgomery County School System. Sharla specializes in personalized wire creations and her work is also displayed at ArtiFacts Emporium, located on Strawberry Alley.  Sharla's designs are also featured at www.designsbysharla.net and she can be reached at .
Johnny Scott is making a repeat performance at "ingredients". Chef Johnny received culinary arts training at the Culinary Institute of Savannah in Savannah, GA.  He has performed in store instructional cooking demo classes for The Fresh Market for about 4 years, and is now the Sous Chef of a very prominent and prestigious catering company: C&K Catering.  Chef Johnny will be serving Watermelon Salad with Balsamic Vinaigrette, Tail gate Pulled Pork Sliders and Mini Shrimp Skewers.
Roxy Regional Theatre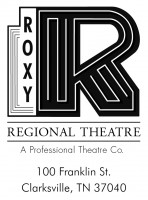 The Roxy Regional Theatre's Peg Harvill Gallery features watercolors and monoprints by Cyndi McGrail, which complement the upcoming production of INTO THE WOODS, opening July 16.  While at the theatre, reserve your seats for this musical that explores what happens after "happily ever after," or get your tickets for the children's musical RUGRATS, opening July 2 at 6pm.  And be sure to stick around for the '50s musical hit FOREVER PLAID at 7pm.