Fort Campbell, KY – A 101st Airborne Division Soldier died June 27th at Forward Operating Base Blessing, Afghanistan, of injuries sustained from a non-combat related incident.
Sgt. John M. Rogers, 26, was an infantryman assigned to Headquarters and Headquarters Company, 1st Battalion, 327th Infantry Regiment, 1st Brigade Combat Team, 101st Airborne Division (Air Assault.)
He entered the Army in June 2004 and arrived at Fort Campbell in April 2009.
«Read the rest of this article»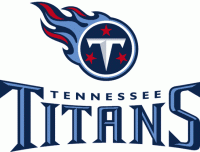 Nashville, TN — Single-game tickets to all 10 Tennessee Titans home games at LP Field will go on sale Saturday, July 31st at 10:00am (CST).
Approximately 3,000 tickets for each game will be made available to the public. Fans can purchase a maximum of up to four tickets per game for as many as two games.
Tickets can be purchased by visiting the ticket office at LP field, calling Ticketmaster at 1-800-745-3000, visiting any Ticketmaster outlet, or logging on to the Ticketmaster web site at www.Ticketmaster.com
Game tickets range from $45.00-$85.00. «Read the rest of this article»
A Devotional By Brother Shep
Today I'm thinking about swimming and how refreshing it is to jump in or dive into the deep water. You are submerged and you become lighter. A great book in the Bible about diving into Jesus, is the book of Colossians. In the 2nd chapter of Philippians verse 5 it says, "Let this mind be in you which was also in Christ," that is kind of like jumping in the deep end of the water.
Colossians tells us in the 2nd chapter verse 10, "And you are complete in Him, who is the head of all principality and power." We are submerged in Christ and we are complete in Christ. Colossians 3:1-3 is what I mean when I say that we ought to be submerged in Christ. «Read the rest of this article»
Hearth, Patio & Barbecue Association Offers Tips to Get Grilling for All-American Independence Day Celebration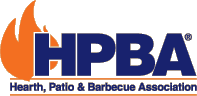 Arlington, VA — Fired up for the Fourth; Americans agree Independence Day is the number one holiday for barbecues and outdoor cooking. In fact, 80 percent of adults say they plan to host or attend a cookout this Fourth of July, according to results from a new 2010 Hearth, Patio & Barbecue Association (HPBA) national grilling poll.
"The backyard cookout is an all-American pastime and a time-honored tradition that brings family and friends together in patriotic celebration," said Leslie Wheeler, HPBA Communications Director. "The majority of Americans turn to outdoor cooking on the Fourth of July and throughout the warmer months because it provides a fun, easy and affordable way to create delicious meals while spending time together outdoors."
«Read the rest of this article»
More than 15,000 E-Learning and Certification Vouchers available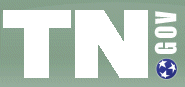 Nashville, TN – There is one month left for Tennesseans to receive free technology training through Microsoft's Elevate America Program.  Governor Bredesen, the Tennessee Department of Labor and Microsoft announced the innovative public-private partnership in April to distribute 25,875 vouchers for free online technology training and certification.  Tennessee has more than 15,000 vouchers remaining including the following:  6,500 vouchers for Microsoft Business Certification training, 7,900 vouchers for Microsoft Business Certification exams, and 800 vouchers for advanced Microsoft IT Professional online learning. The last day to apply for a training and certification voucher is July 26th, 2010. «Read the rest of this article»


Dr. Kim Sigears has been named At-Risk Coordinator for Clarksville-Montgomery County School System, replacing Drew Williams who was chosen as assistant principal at Clarksville High School.
 
Sigears will begin her duties July 1st. She earned her doctorate of education at Tennessee State University, and received her Ed.S. and B.S. from Austin Peay State University. She earned a master's degree in instructional technology from California State University, San Bernadino.
 
«Read the rest of this article»
Clarksville Department of Parks and Recreation received award from the Tennessee Department of Environment and Conservation for the Clarksville Greenways
Nashville, TN – Department of Environment and Conservation Commissioner Jim Fyke and Deputy Commissioner Paul Sloan presented the 2010 Governor's Environmental Stewardship Awards at the Ellington Agriculture Center campus in Nashville Monday, recognizing 16 honorees whose efforts have made a positive impact on the state's natural resources.
"Protecting our environment ensures that our communities remain healthy and strong," said Fyke. "Today's (Monday's)  award ceremony honored those groups and individuals that have demonstrated true dedication in taking environmental stewardship to a new level. I commend all of our honorees and encourage all Tennesseans to follow their example in preserving our natural resources."
«Read the rest of this article»
August issue features advice for planning a stylish & functional kitchen remodel for less; Ratings of large and small kitchen essentials


Yonkers, NY — It's a great time to remodel a kitchen – there are plum deals on almost everything from countertops to cooktops; contractors are eager for work and willing to negotiate.  The August issue of Consumer Reports features a comprehensive kitchen remodeling package, including four simple rules to follow, that can help consumers plan their project and choose stylish and affordable products that can boost efficiency and function.  The report includes the Ratings of ranges, cooktops, wall ovens, refrigerators, dishwashers, flooring, countertops and appliance stores.  For kitchen spruce-ups, Consumer Reports lists its top picks for small appliances. «Read the rest of this article»


Austin Peay State University head volleyball coach Mike Johnson has resigned his position, effective June 30th, to pursue other professional opportunities the athletics department announced, Monday.
Johnson made his head coaching debut last season and led the Lady Govs to a 22-9 record and a second-place finish (15-3) in the Ohio Valley Conference regular-season race. It was Austin Peay's best OVC finish since winning the regular-season crown in 1992. The Lady Govs saw three players receive All-OVC (first or second team) honors in the same season for the first time in program history. «Read the rest of this article»

Market Commentary by Scott J. Brown, Ph.D., Chief Economist
The Federal Open Market Committee (FOMC) left the target range for federal funds unchanged (at from 0% to 0.25%) and repeated that economic conditions are likely to warrant exceptionally low rates "for an extended period." The FOMC noted that "the economic recovery is proceeding and that the labor market is improving gradually," but cautioned that "financial conditions have become less supportive of economic growth on balance, largely reflecting developments abroad." The FOMC also acknowledged that "underlying inflation has trended lower.".
The People's Bank of China said that it would allow greater flexibility in its currency, but cautioned that reform would be "gradual." Home sales figures were weaker than expected in May, even taking into account the impact of the expiration of the homebuyer tax credit on April 30. Durable goods orders were mixed. The estimate of first quarter 2010 gross domestic product (GDP) growth was revised lower (to 2.7%, compared to +3.2% in the advance estimate and +3.0% in the 2nd estimate). «Read the rest of this article»