Cyclists can get a nice ride for as little as $250.00


Yonkers, NY — Summer is a great time to get out of the gym and hit the road–especially on a bike. Consumer Reports latest tests of bicycles found six Recommended models aimed at casual and fitness riders. And although a higher price means better components and lighter materials, consumers can still get a nice ride at a good price.
In a recent Consumer Reports online survey of more than 3,300 readers, bike owners claimed reliability as the top factor when it came to satisfaction. Those with road bikes or fitness bikes were most interested in a bike's shifting and climbing ability.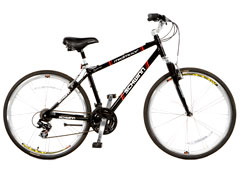 Fitness bikes, with their lightweight frames, narrow tires, and range of gears, have flat to low-rise handlebars allowing for a more upright riding position for regular workouts or daily commuting. The Fuji Absolute 3.0 ($480) topped the list of Consumer Reports fitness bikes. It scored Excellent for handling and did Very Good in climbing and shifting tests.
For low-impact recreational riding, consider a comfort bike. According to the Consumer Reports survey, those who ride hybrid or comfort bikes found seat comfort and handling to be very important. Most comfort bikes have suspension seat posts and wide, padded seats to absorb the bumps in the road. But the fully upright position and heavier weight on some models can make climbing hills more difficult. Consumer Reports likes the sporty Cannondale Comfort 4 ($580.00) for its very good handling.
For casual riders who occasionally venture off the beaten path, a hybrid bike is an option. The CR Best Buy Schwinn Midmoor ($250.00) and the Novara Corsa ($450.00) offer good compromise between comfort and performance.
Bike Shopping? What to Keep in Mind
Bikes come in a wide variety of designs to handle everything from a light workout to an arduous cross-country tour. To find out which types offer the best performance for different riders' needs, Consumer Reports' testers took to the streets and hills and pedaled away on 14 bikes ranging from $230.00 to $600.00. Consider these tips when shopping around for a new set of wheels:
Decide where and how the bike will be ridden.
This will determine whether the best option is a fitness, comfort, hybrid, or road bike.Find a good bike shop. Prices might be higher, but bikes from big-box stores might not be properly assembled or well matched to the rider. Plus some bike shops will swap components at little or no cost.
Take a test ride.
Brakes and shifters should be easy to use, the fit should be comfortable, and the gears should go low enough for climbing hills. The frame and suspension should adequately smooth the bumps.
Avoid cheap bikes, except for very casual use.
Inexpensive bikes selling for less than $200.00 may seem like good deals, but mass-market bikes have cheaper construction than higher-priced bikes and can weigh seven or eight pounds more. They come in only one size, so the fit will likely not be great. And mass merchants can't match bike shops for quality of assembly, expert advice, and service.
Strap on a bike rack.
Bike racks generally fall into three distinct categories: a strap-on trunk rack, a hitch-mount rack, and a roof rack. All types have good and bad points, but not all are available for every vehicle. The strap-on is the least expensive, but the least secure; the roof rack is the most versatile, but the most difficult to use; and the hitch-mount is the most expensive, but easy to operate. The right rack should fit the vehicle properly, securely transport the bikes, and fall within budget. The wrong rack could be a safety hazard, scratch the vehicle, and possibly lead to a lost, stolen, or damaged bicycle.
Consider these extras.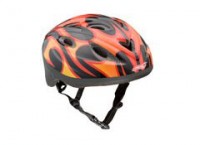 A good bike helmet is essential and special cycling shoes and cleats can ease pedaling. Gloves will absorb vibrations and help to protect hands in a spill. Polycarbonate glasses can shield eyes from bugs and errant pebbles. A water bottle is handy to have on long, hot-weather rides.
For the full Ratings of fitness, comfort, and hybrid bikes check out the August issue of Consumer Reports on newsstands June 29th, and online at www.ConsumerReports.org.