Enjoy Fourth of July Festivities from Safe Distances

Nashville, TN — For many adults and children, fireworks are a tradition of summer activities. However, fireworks cause thousands of injuries and emergency room visits each year, and more of these injuries occur during Fourth of July festivities than any other holiday. As this year's Independence Day approaches, the Tennessee Department of Health urges residents to practice safe and responsible use of fireworks to avoid related injuries.
"Although fireworks can be exciting, festive and fun, it is important to remember that improperly handled fireworks can turn a celebration into tragedy," said Commissioner Susan R. Cooper, MSN, RN. "We remind all Tennesseans to use common sense and act responsibly to prevent serious injuries this Fourth of July." «Read the rest of this article»
On a scorching hot June afternoon, Dr. Christos Frentzos, Austin Peay State University assistant professor of history, stood in a small courtyard, talking with a rather charming stranger.
The gentleman, whose smile put his listener at ease, discussed American history and the Revolutionary War. He was extremely well versed in these subjects, and, aside from the summer heat, the encounter proved to be enjoyable.
That courtyard, however, was in the middle of an Israeli maximum-security prison. The charming stranger, Frentzos later learned, was a member of Hamas and the mastermind of a suicide bombing that killed 15 people and wounded 130 in a pizzeria in Jerusalem. Pictures of the carnage from that day in 2001, including bloodstained children's high chairs, didn't correspond with the well-groomed, polite man Frentzos met. «Read the rest of this article»
A Devotional By Brother Shep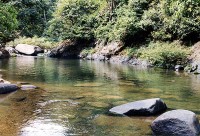 The other day as I was looking through one of my concordances I came across the list of names of Jesus.  Some of them were counselor, Rose of Sharon, Morning Star but one caught my attention particularly and that is He is called the Rock. 
One day I was riding my four wheeler on the back side of my Sister and Brother-in-laws farm and there is a small creek there, and I like to go there and work on my sermon.   On that particular day I was sitting in the middle of the creek on my four wheeler and I noticed a small school of fish.  «Read the rest of this article»

Paktika Province, Afghanistan – Afghan National Security Forces and Company B, 3rd Battalion, 187th Infantry Regiment conducted an air assault operation in Monari village and nearby Omar Khel, Kushamond District, Paktika Province, Afghanistan, June 25th.
This air assault was conducted in response to information provided by Afghan villagers about insurgent activity.  
Monari village is considered a safe haven for multiple insurgent key leaders said U.S. Army Capt. Aaron Schwengler, Company B commander, from Bismark, ND.  
As the ANSF moved through the village, a group of three insurgents fired at the patrolling security forces while using a well to provide cover.
«Read the rest of this article»
No Construction Related Lane Closures on Tennessee Highways July 2nd – 6th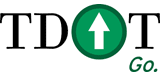 Nashville, TN — "We want travelers on Tennessee's roadways to get to their destinations safely and efficiently," said TDOT Commissioner Gerald Nicely. "Suspending lane closures during the holiday period is one way to ensure that travelers don't have to contend with the additional stress of construction-related lane closures as they travel across our state."
No temporary lane closures will be allowed for construction on Tennessee roadways from noon on Friday, July 2nd until 6:00am on Tuesday, July 6th. This will provide maximum roadway capacity for holiday travelers.
Motorists will still encounter some long term lane closures on construction projects. While lane closure activity will be stopped, workers may be on site in construction zones and reduced speed limits will still be in effect. Drivers convicted of speeding through work zones where workers are present face a fine of $250.00 to $500.00, plus court fees and possible increased insurance premiums. «Read the rest of this article»
Don't Forget "Buzzed Driving is Drunk Driving"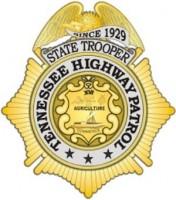 Nashville, TN — The Tennessee Highway Patrol announced today that State Troopers will be out in full force during the Fourth of July holiday weekend, cracking down on drunk drivers with an aggressive Drunk Driving, Over the Limit, Under Arrest enforcement blitz.  To ensure motorists are obeying the law, the THP will conduct sobriety and driver license checkpoints across the state in an effort to reduce fatalities and serious injury crashes.  The 2010 July 4th, 78-hour Holiday period begins at 6:00pm, Thursday, July 1st, and will end at 11:59pm, Sunday, July 4th.
"It doesn't matter if you've only had one drink; it's not worth the risk," said Department of Safety Commissioner Dave Mitchell. "Buzzed driving is drunk driving. No matter your age; if you plan on drinking, you'd better find a safe and sober ride home or your chances of arrest are high."
During the 2009 July 4th holiday weekend, 16 people died in 15 crashes on Tennessee roadways. That's a fatality rate of one death every four hours and 53 minutes.  Five of the 10 people killed last year were vehicle occupants and were not wearing seatbelts. Five motorcyclists also died during last year's July 4th holiday weekend. Two of the deaths, or 12.5 percent, occurred in alcohol-related crashes. «Read the rest of this article»
by Sgt 1st Class Pete Mayes, 101st Sustainment Brigade
The day has finally arrived.

The colors have been cased, and the rapid-fire training is complete. Soldiers from the 2nd Battalion, 44th Air Defense Artillery Regiment, 101st Sustainment Brigade, are now heading to Afghanistan Friday for their upcoming deployment in support of Operation Enduring Freedom.
The months leading up to Tuesday's casing have been quite eventful for the unit. The battalion was slated to be de-activated this September, but have since been extended until 2017. They're suddenly preparing to play a crucial role in helping prepare Afghanistan security forces take the next step in taking care of themselves.
«Read the rest of this article»