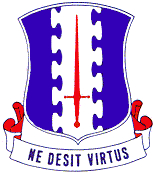 Paktika Province, Afghanistan – Soldiers with the Afghan National Army and U.S. Army Soldiers with Company A, 3rd Battalion, 187th Infantry Regiment helped extinguish a fire within the Yahya Khel bazaar after an explosion occurred at a nearby gas station, June 22nd.
The fire started when a local man over filled the gas tank on his motorcycle.  The fuel spilled onto the hot engine and ignited, causing a chain reaction of explosions, said U.S. Army 1st Lt. Jon Degreeff, from Elk River, MN, 3rd Platoon, Company A, platoon leader.
Locals fled the area as the combined security forces arrived to help control the blaze by removing flammable items from the area.  ANA and A Company Soldiers also began digging a trench to contain the fire, caving in adjacent shops to prevent them from igniting other structures, and organizing a local 'bucket brigade' to help throw dirt on grass to stop flames from spreading any further, said Degreeff.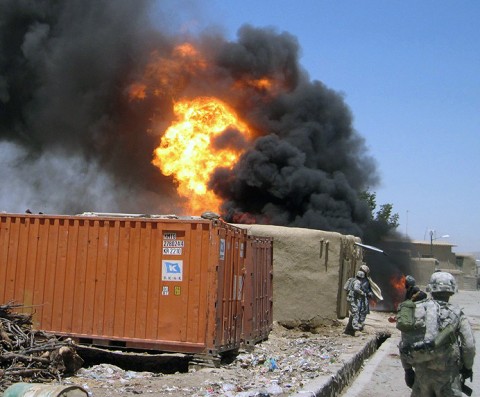 Degreeff also said that without the assistance of the combined forces, approximately 15-20 shops would have been destroyed and at least a dozen Afghans would have been hurt. The Yahya Khel bazaar, one of the largest in Paktika province, consisting of over a hundred shops built very close together, he added.
"It is a shame that this happened," said Mohammed Azay, ANA Soldier with 2nd Kandak. "Luckily, the fire was put out to minimize the damage to the bazaar."
This is another example of the ANA Soldiers and Soldiers from Task Force Iron Rakkasan working together to help the citizens of Paktika province, Afghanistan, Azay said.