by Bagram Media Center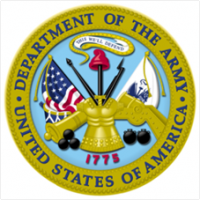 Kunar Province, Afghanistan – A combined forces operation to search for weapons caches and insurgents, lead by the Afghan National Security Forces with Coalition forces support, continued in the Marawara district, today.
The operation had begun, with an air assault combined force of about 700 ANSF and Coalition forces, at 3:00am near the town of Daridam, June 27th. «Read the rest of this article»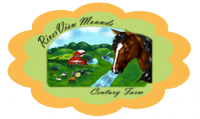 Congratulations to Chris Rhinehart and Scarlett Mulligan of Montgomery County, owners of RiverView Mounds Farm www.riverviewmoundsfarm.com who are the winners of the 2010 Tennessee Small Farmer of the Year in the Alternative Enterprises for the estimated gross farm income of less than $50,000 category and the 2010 Tennessee Small Farmer of the Year award.  It has been a great honor to work with Chris and Scarlett during the past few years and they are very well deserving of this award!
«Read the rest of this article»


Austin Peay State University head women's golf coach Sara Robson will be hosting a Rules of Golf Clinic, Saturday, July 10th, in the Dunn Center.
The 9:00am-11:00am class is for "any golf lover who wants to learn or brush up on the USGA rules of golf," said Robson, who is certified as a class A status in LPGA Teaching ranks and as a club professional said. "Children need to be able to understand the game of golf and the rules."
Cost for the event will be $10.00 per person, $25.00 per family of three or more. Registration deadline is 5:00pm, Friday, July 9th.
For more information or to register for the class, telephone Robson at 931-221-7008 or email .

The City of Clarksville wants to inform citizens as of noon on Friday, July 2nd, the boat ramp, courtesy dock and lower parking lot at McGregor Park will be closed to the public.  The upper parking lot will close Saturday, July 3rd at 7:30am.  Any vehicles left in these two lots after they are closed will be towed.
Also, from 3:00pm to 8:30pm on Friday, July 3rd, Riverside Drive will only be open for two way traffic and then closed off entirely from 8:30pm to 10:15pm.
Thank you in advance for your cooperation. «Read the rest of this article»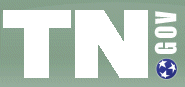 Nashville, TN – The Tennessee Historical Commission is accepting grant applications for historic preservation projects for the 2010-2011 fiscal year.  These grants, which are federally funded, will be available after October 1st, 2010.
The precise amount of funds available in Tennessee will not be known until Congress has passed the FY 2010-2011 budget.  However, it is expected to be approximately $400,000.  After review, applications will be rated and ranked.  Funding decisions will be made when the exact amount of the federal allocation is known.  This normally occurs by December but could be as late as spring 2011.
The selection process will emphasize projects conducting architectural, archaeological and historic site surveys.  Such projects are designed to identify and to record historic districts, sites, buildings, structures and objects built before 1960 that are significant to Tennessee's history.  Surveys may be for a specific geographic area or for sites associated with themes or events significant in the state's history, such as the development of railroads in the 19th century or the development of motor tourism in the 20th century. 
«Read the rest of this article»
by U.S. Army 1st Lt. R.J. Peek 3rd Battalion, 187th Infantry Regiment

Pakitik Province, Afghanistan – Afghan National Security Forces and Soldiers with Company A, 3rd Battalion, 187th Infantry Regiment, conducted an operation to disrupt an insurgent hiding cell in Janubi Nakum village, Yahya Khel district, Paktika province, June 27th-28th. 
The village of Janubi Nakum is a safe haven for insurgents of roughly 15 fighters, who have harassed the Yahya Khel bazaar and district center for several months.
The combined security forces identified two insurgents riding on a motorcycle with a rocket propelled grenade.  Combined forces initiated contact, eliminating one of the insurgents and wounding another, said U.S. Army Capt. Josh Powers, commander of Company A, from Atlanta.
«Read the rest of this article»

Nashville, TN – The Tennessee Department of Health warns that record floods in some parts of the state in early May followed by hotter than average temperatures could contribute to larger mosquito populations in the state and an increase in West Nile virus cases. TDOH urges Tennesseans to follow commonsense precautions to protect themselves from mosquito bites and the diseases they may carry.
"The best way to protect yourself from illnesses such as West Nile virus is to prevent mosquito bites," said Health Commissioner Susan R. Cooper, MSN, RN. "There are simple precautions we can all take to reduce our contact with mosquitoes and our risk of bites."
The Department of Health tests mosquitoes submitted from across the state to detect WNV. Identification of the virus in the mosquitoes allows the department to make people aware that WNV has been found in their area so they can take steps to protect themselves and their families. So far this year, one sample of mosquitoes in Shelby County has tested positive for WNV. «Read the rest of this article»


Yonkers, NY — Consumer Reports provides a list of useful smart-phone apps for drivers, tested for the major smart-phone platforms, in the August issue of the magazine. Some of the apps are free.
The full list is available in the August issue of Consumer Reports, which went on sale June 29th. The reports are also available to subscribers of www.ConsumerReports.org.Updated daily, www.ConsumerReports.org is the go-to site for the latest auto reviews, product news, blogs on breaking news and car buying information.
«Read the rest of this article»
This year, for the thirty-third time since the nation began celebrating the signing of the Declaration of Independence, July 4th will fall on a Sunday, which means parades and other events will likely occur on Monday, July 5th. In an era when most holidays have been engineered to occur on Mondays – making for several long weekends during the course of the year – shifting the date doesn't seem particularly controversial. It hasn't always been that way.
«Read the rest of this article»
Dunbar Cave State Natural Area will present many nature programs this summer.
Upcoming events include: Make your own Sailboat, This wasn't always a Forest, A trip through Time, Stream stomp, Night flight and so much more!
«Read the rest of this article»